Same Day Couriers Direct provides a same day delivery service across Germany and beyond.
TIME CRITICAL:
we collect and deliver from one part of Germany to another on the same day
we collect from any part of Germany and deliver to a UK country
we collect from any part of Germany and deliver to a European country
DISCOVER THE SAME DAY COURIERS DIRECT DIFFERENCE FOR YOURSELF
CALL OUR TEAM NOW ON
0333 772 1010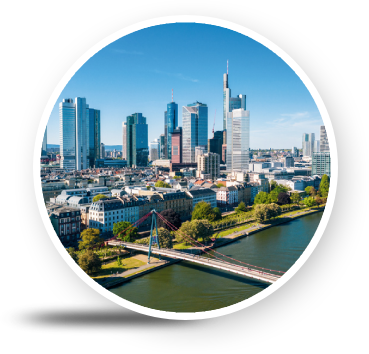 …GERMANY
Germany which is officially the Federal Republic of Germany is divided into 16 states often referred to as Bundeslander (federal states). The states are: Baden-Wuerttemberg, Bayern (Bavaria), Berlin, Brandenburg, Bremen, Hamburg, Hessen (Hesse), Mecklenburg-Vorpommern (Mecklenburg-Western Pomerania), Niedersachsen (Lower Saxony), Nordrhein-Westfalen (North Rhine – Westphalia), Rheinland-Pfalz (Rhineland-Palatinate), Saarland, Sachsen (Saxony), Sachsen-Anhalt (Saxony-Anhalt), Schleswig-Holstein and Thueringen (Thuringia).
The states are further divided into over 400 administrative districts, of which there are almost 300 rural districts (Kreise) and over 100 urban districts (Kreisfreie Stadte).
Germany is the seventh largest country in Europe by area. It is also the second most populous country in Europe and the most populous member-state of the European Union (EU).
Berlin is located in north eastern Germany, in the east of Elbe River and is the capital and the largest city of Germany. It is also the most populous city in the EU.
Hamburg looks at sectors in the maritime industry, aviation, automotive and media as important economies.
Munich has an economy in sectors that include automobiles, services and creative industries, IT, biotechnology, engineering and electronics are also important sectors. Munich has a number of multinational companies such as BMW, Siemens and Allianz located in the city.
The city of Frankfurt is the financial centre of the country, while the city of Ruhr is the largest urban area in Germany.
Same Day Couriers Direct serve all the major cities including Berlin, Hamburg and Munich and further extending throughout Germany to include Cologne, Frankfurt, Stuttgart, Düsseldorf, Leipzig, Dortmund, Essen, Bremen, Dresden, Hannover and Nuremberg covering the entire country.