Dusseldorf, city in western Germany
Same day courier Dusseldorf services are provided by Same Day Couriers Direct in this city. The city is known for its fashion industry and art scene.
Map data: Google
Dusseldorf as a river city on the Rhine offers much by way of sightseeing; enjoyed by travellers from all around the world. Visitors in the city on business or sightseeing are offered shopping tours or can stroll through many of the museums. Highlights include the Old Town, Königsallee and the "MedienHafen".
Dusseldorf economic sectors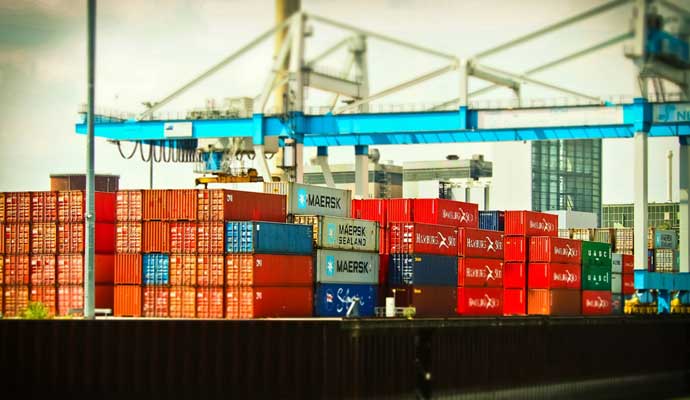 Key growth sectors:
legal advice and management consulting
fashion and beauty
cultural and creative industries
Legal: "Over 1,100 legal firms and around 7,100 employees"
Banking: "With around 17,000 employees"
Fashion and beauty: "Around 33,600 employees"
Cultural and creative: "More than 28,000 employees"
Same day courier Dusseldorf services
Dusseldorf's excellent transport infrastructure and international connections is one of the many reasons international companies choose to locate in the city and the surrounding area.
Dusseldorf is home to many leading brands. Including in banking, HSBC Trinkaus & Burkhardt; MUFG Bank Europe; Sumitomo Mitsui Banking Corporation; Bank of China Düsseldorf Branch; Industrial and Commercial Bank of China; Banque Européene Crédit Mutuel; GarantiBank International NV and Targo Bank. In fashion and beauty, head offices in Dusseldorf include C&A; P&C; QVC; TK Maxx; Douglas(Beauty) and L'Oreal (Beauty).
Dusseldorf is served by Dusseldorf International Airport, the fourth largest airport in Germany. It handles over 25 millions passengers using over 220,000 flights annually. The airport offers almost 250 destinations to over 70 countries. Flights from Dusseldorf to Amsterdam, Brussels, Frankfurt, Hamburg, London, Luxembourg, Paris and Zurich are all just an hour's flight, making it well connected with all the major business cities of Europe.
The Port of Dusseldorf is the third largest inland port in Germany handling 28 million tonnes of cargo.
A same-day courier service in Dusseldorf needs to be experienced in providing for the niche sectors located in and around the Dusseldorf area. At Same Day Couriers Direct, we have specialism with the niche requirements of logistics in the various sectors. We work with a variety of specialist industries so we can offer all you need in a same-day courier service bringing experience and reliability you deserve in a delivery specialist.
Same day courier Dusseldorf helpful links
Office of Economic Development: supporting foreign companies wanting assistance to establish in Dusseldorf and the surrounding area.
Düsseldorf: Dusseldorf tourism site for all the information for the visitor.