Frankfurt, home to the European Central Bank
Same day courier Frankfurt services are provided by Same Day Couriers Direct in this city. Much of the city, the fifth largest in Germany, was damaged during World War II and was rebuilt and so stands as one of the most modern cities in the world today.
Map data: Google
Frankfurt sees itself as an international destination and offers much in the way of sightseeing spots; these are enjoyed by visitors from all over the world. Frankfurt is diverse, with banks and big business, trade shows and shopping as part of the daily makeup. Away from this, the city offers culture and traditions like many historic German cities including the historical old town, Römer City Hall, the Frankfurt Cathedral and St Paul's Church are not to be missed treasures. Beyond the city, there is more to discover in the region of FrankfurtRhineMain.
Frankfurt economic sectors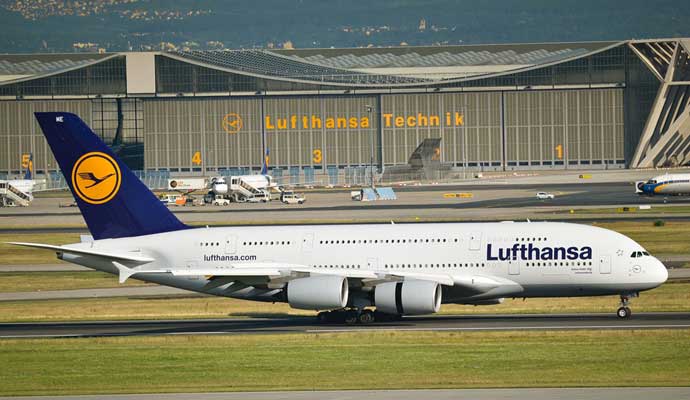 Key growth sectors:
"Frankfurt, situated in the heart of the metropolitan region of FrankfurtRhineMine, ranks amongst the leading conference destinations in Germany and Europe. It is a pulsating city, cosmopolitan, colourfully diverse and highly dynamic."
Same day courier Frankfurt services
Frankfurt is, geographically, located centrally in Europe. This has made the city one of Europe's major traffic and transport hubs. It also sees the location as a destination easily accessible from across the globe. The location also allows train links to the rest of Europe, with cities such as Berlin, Paris and Amsterdam (only a four hour journey). Frankfurt Station also acts as an important interchange for both local and regional public transport throughout Germany's rail services system. Frankfurt is also known for trade shows and exhibitions, helped by its excellent transport links.
Frankfurt is home to many leading brands, dominated by the financial services sector. Including European Central Bank; Deutsche Bundesbank and BaFin.
Frankfurt is served by Frankfurt Airport, it acts as the main hub for Lufthansa, including Lufthansa CityLine and Lufthansa Cargo. The airport acts much like a connection for long haul international flights. It offers destinations across Europe and has direct flight to both North and South America.
Many of Germany's major inland cities have river connections and the Port Of Frankfurt focuses mainly for tourism purposes such as cruises.
Any same-day courier service in Frankfurt needs to be experienced in providing for such a mix of sectors located in and around the city. At Same Day Couriers Direct, we are specialists in the two main sectors of the city, finance and exhibitions. When it comes to same-day logistics, we can offer all you'll need in a courier service bringing integrity, security, experience and reliability you deserve in a delivery specialist.
Same day courier Frankfurt helpful links
Invest in Hessen: business support for companies for Hessen and Frankfurt.
Frankfurt am Main: all visitor information about Frankfurt in one place.