SAME DAY COURIERS DIRECT FOR THE PHARMACEUTICAL & HEALTHCARE INDUSTRY
"We understand your requirement for secure, efficient and time-critical logistics solutions – you can rely on us to be a trusted supply chain partner."
The pharmaceutical and healthcare industry provides time-critical services to an ever-increasing number of patients. It's a growing industry which must be certain of the reliability of all courier companies it collaborates with.
The safe, efficient and time critical manner in which hospitals, clinics and patients receive clinical trial samples, pathology, specimen and optical deliveries as well as associated devices and life-saving equipment, is of prime importance to us at Same Day Couriers Direct.
Our extensive experience, industry knowledge and impeccable track record in transporting medical supplies has enabled us to be relied upon as a trusted link in the medical supply chain.
THE SECURE, RELIABLE AND COMPLIANT TRANSPORT OF MEDICAL GOODS
Same Day Couriers Direct's portfolio of clients includes household names in the pharmaceutical and healthcare industries. We regularly deliver to hospitals, clinics and pharmacies across the UK and Europe, specialising in tailor made courier solutions to meet individual requirements, but guaranteeing first class levels of safety and security with each consignment.
Hand in hand with reliability, safety and security is peace of mind, and with Same Day Couriers Direct you can be assured of excellence. We comply with all up to date transport regulations with regard to the handling, packaging and delivery of chemical and hazardous materials and offer reliable and flexible delivery options to complement this.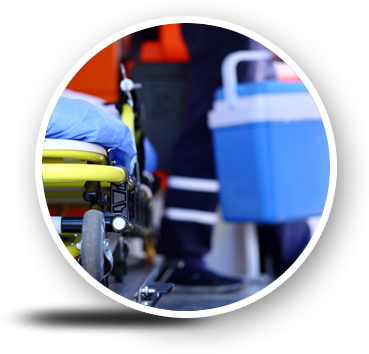 We firmly believe that our ability to meet the challenging logistics of our pharmaceutical and healthcare clients places us at the forefront of our industry. In turn, that leads to significant advantages for our clients – efficient, timely, safe and secure deliveries they can rely on.
For further information on how Same Day Couriers Direct can help with any of your pharmaceutical or healthcare deliveries, do give us a call on 0333 772 1010.
SAME DAY COURIERS DIRECT KEEPS THE MEDICAL SECTOR IN GOOD HEALTH
if you'd like to know more call us on
0333 772 1010
and we will be happy to help