SAME DAY COURIERS DIRECT FOR THE MARINE INDUSTRY
"Same Day Couriers Direct deals with the complexities of international freight to ensure parts and goods arrive at their destination – whatever and wherever in the world."
Global shipping is a dynamic, fast moving industry. Tankers, container ships and carriers now export billions of tonnes of commodities across the world. It's a growing industry, fuelled by increased trading activities in emerging industrialised economies, such as China and the Far East. Transporting cargo to Europe and beyond has never been easier.
However, a thriving industry needs to keep things moving. Time is money, and the continual flow of goods is vital, as is a network of tried and tested, reputable suppliers.
Same Day Couriers Direct's contribution to the marine industry is two-fold. We regularly provide a range of import and export related delivery services to docking facilities at UK and European ports, all naturally fully compliant with stringent rules regarding international freight.
HELPING YOU GET THE PARTS YOU NEED SWIFTLY
Additionally, we're always on hand to deal with breakdowns. Ships which are stuck in ports create backlogs with shipping schedules and most importantly, incur significant losses. Yachts and superyachts constantly require a wide range of parts and equipment for maintenance and upkeep purposes as well as urgent consignments to resolve breakdown issues. Whether these vessels are operated solely for leisure activities or serve as a vital cog in a commercial supply chain, downtime must always be minimised. Same Day Couriers Direct can be relied upon to deliver the required parts, components, equipment in a timely, cost effective, safe and secure manner.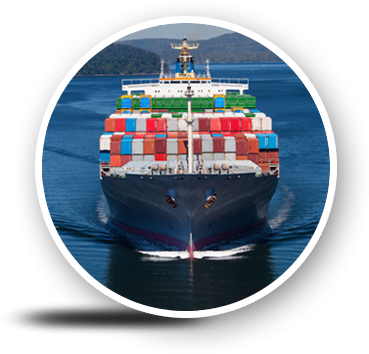 We've been supporting the marine industry for many years, offering time critical deliveries and collections for urgent freight and spare parts. Our dedicated personnel are well-versed in the complexities involved and are specialists in the movement of ship spares and parts. We recognise the importance of effective communication, a streamlined process of delivery and high standards in customer care.
Same Day Couriers Direct are a one-stop shop for ship owners, agencies, dockyards, manufacturers and industry suppliers. To learn more about our services and how we can assist with any marine related logistic issues, give us a call on 0333 772 1010. We'd be delighted to work with you.
SAME DAY COURIERS DIRECT KEEPS THE MARINE INDUSTRY SAILING ON
if you'd like to know more call us on
0333 772 1010
and we will be happy to help