Stuttgart, capital of Baden-Württemberg
Same day courier Stuttgart services are provided by Same Day Couriers Direct in this city. Stuttgart is known as a manufacturing hub with both Mercedes-Benz and Porsche having headquarters and museums in the city.
Map data: Google
Stuttgart and the surrounding region has lots to offer in the way of sightseeing spots for the visitor; the city is enjoyed by visitors from all over the world. Stuttgart offers culture from museums, galleries and opera. It has a number of annual events throughout the calendar year, including the popular beer festival and the Christmas market, Stuttgart also enjoys both Spring and Summer festivals. For fans of automobiles, there is the Porsche Museum, the Mercedes-Benz Museum and Gottlieb Daimler's, a pioneer of automobile history, birthplace.
Stuttgart economic sectors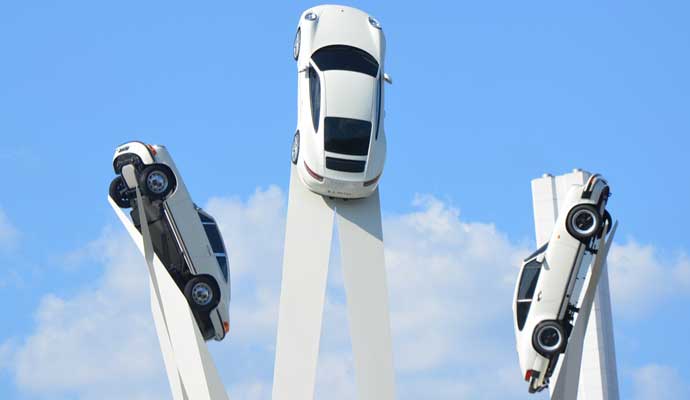 Key growth sectors:
"Ever since Gottlieb Daimler invented the automobile in Stuttgart in 1886, the world's most important competence centre for mobility has been here."
Same day courier Stuttgart services
Stuttgart is home to many leading brands. Including Landesbank Baden-Württemberg (the largest and most profitable public-sector bank and savings bank in Germany); Daimler; Porsche; Bosch and Microsoft. The Stuttgart stock exchange is only second to Frankfurt as the leading trading centre and the private investor exchange in Germany.
Stuttgart is served by Stuttgart Airport. The airport offers over 120 destinations across Europe and popular holiday destinations such as the Canary Islands, North Africa and the Middle East.
Stuttgart is inland and although has a port, caters mainly for tourism purposes such as river cruise ships.
A same-day courier service in Stuttgart needs to be experienced in providing for the area's specialist sectors. At Same Day Couriers Direct, we specialise with those same key sectors when it comes to logistics. We work with a variety of industries and offer all that your business would need in a courier service bringing experience and reliability you deserve in a delivery specialist.
Same day courier Stuttgart helpful links
Stuttgart: offering services from the Economic Development Department to support business.
stuttgart-tourist.de: the official tourism website for the city of Stuttgart for all visitor information.