Stoke-on-Trent, a city in central England
Same day courier Stoke services are provided by Same Day Couriers Direct in this city. Stoke is famed for its pottery industry.
Map data: Google
Stoke offers many great sightseeing opportunities; enjoyed by visitors from all over the world. Stoke can offer many choices for days out and some great international cuisine, music and theatre, and unmissable Stoke events.
The Potteries Museum & Art Gallery have locally made ceramics to view, as well as decorative arts and even a WWII Spitfire. The Gladstone Pottery Museum is hosted in a former Victorian factory. Visiting the Trentham Estate will give you landscaped Italian gardens and unexpectedly, a forest with monkeys.
Stoke economic sectors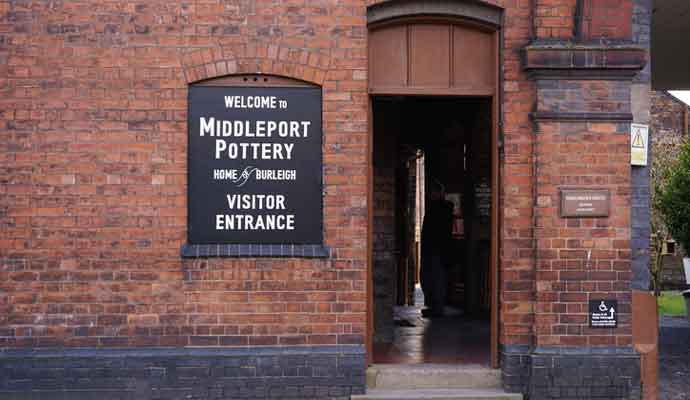 Key growth sectors:
manufacturing
energy
logistics and distribution
business & professional services
life sciences
agritech
"There are over 2.76 million people within a 45 minute drive time, a significantly larger number than the catchment for Glasgow, Edinburgh, Cardiff, Bristol or Newcastle."
Same day courier Stoke services
Both Stoke-on-Trent and Staffordshire are very centrally located as an area within the UK. It is only 17 miles to Birmingham and Manchester is only 45 miles away. London can be reached in just over one hour by train.
Stoke-on-Trent and Staffordshire's central position, excellent transport links and accounting for its large population catchment area makes the area great for businesses. Leading brands are major employers based in the area and include Bet365; Co-Op Pharmacy; JCB; Michelin and Jaguar Land Rover.
Stoke can be served by Manchester Airport which is an international airport or Birmingham Airport, also an international airport. Both located just over an hour away.
Courier services in Stoke and Staffordshire make it a very specific type of service requirement. With Same Day Couriers Direct, we offer considerable experience of working in industries that are within the area, we offer businesses a specialist service as a courier and can meet your needs with all your transportation and logistics needs.
Same day courier Stoke helpful links
Make it Stoke-on-Trent and Staffordshire: specialists offering and providing a range of support including location and identification of suitable sites and premises.
City of Stoke-on-Trent: for businesses or employers located in Stoke-on-Trent and have any business related enquiries.