Cardiff, the capital of Wales
Same day courier Cardiff services are provided by Same Day Couriers Direct in Cardiff, a city committed to supporting an innovative environment to help SMEs (small to medium enterprises) and entrepreneurs, supporting local communities and ensuring jobs are created and safeguarded.
Map data: Google
"Cardiff's economy has become more diverse and heavy industry has given way to service and knowledge driven sectors."
There are some really great places for tourists to visit, both near the city centre and in Cardiff Bay.
Cardiff economic sectors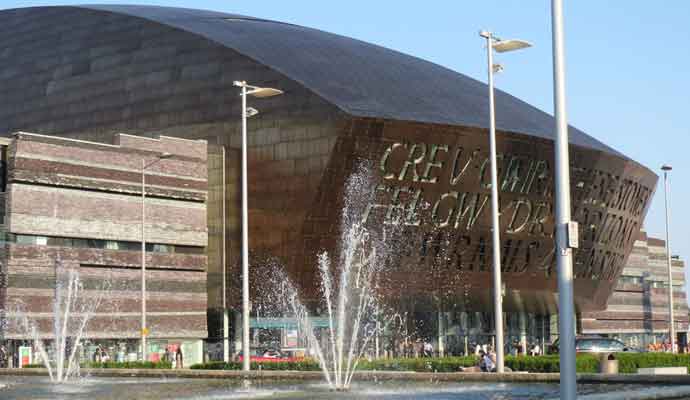 Key growth sectors:
finance and professional services
creative industries
life sciences
advanced manufacturing
Invest In Cardiff:
Businesses looking to start up or locate in the city can benefit from a wide range of relocation incentives from a number of agencies including the Welsh Government.
Same day courier Cardiff services
Wales with Cardiff as the capital and served by Cardiff International Airport, which is a relatively small international airport, located approximately 12 miles (19km) south-west of the Welsh capital.
Cardiff is a major economic centre with financial services one of the most important.
Major harbours include Cardiff Docks and at its peak, the port was one of the largest dock systems in the world. We have been supporting the industry for many years, offering time critical deliveries and collections for urgent freight and spare parts.
Wales Millennium Centre is the national arts centre of Wales and an exhibition centre located at Cardiff Bay covering almost five acres. Our team will prove invaluable using our expertise as your designated courier service at any exhibition.
Cardiff had an economy in heavy industry but has given way to service and knowledge driven sectors. Finance is a growing sector and at Same Day Couriers Direct we serve both private individuals and international commercial enterprises with our secure, reliable, swift and professional services.
Wales as whole has quite a lot of employment in the public and services sectors.
As a reputable logistics company, we will welcome the opportunity to put your mind at ease because we value you and your business. Don't be afraid to ask us questions, we're here to help you make the right decision in choosing the right courier service.
Same day courier Cardiff helpful links
VisitCardiff.com: the official guide to Cardiff, for news, special offers, the latest content and more.
Cardiff Council: the official local authority services and general information site.