Charleroi, city in Wallonia, Belgium
Same day courier Charleroi services are provided by Same Day Couriers Direct in this city. The area is historically known for its glass-makers in the 19th century as too heavy industries that included coal mining, iron, steel and engineering industries.
Map data: Google
Charleroi offers much with interesting sightseeing spots; enjoyed by tourists from all parts of the globe. Charleroi offers an interesting mix for the visitor with black silhouettes of the slag heaps introducing an industrial past which are now replaced by nature and greenery which flourish having reclaimed the area from heavy industry. There is now a mix of old and new, churches, museums and art galleries in plentiful.
Charleroi economic sectors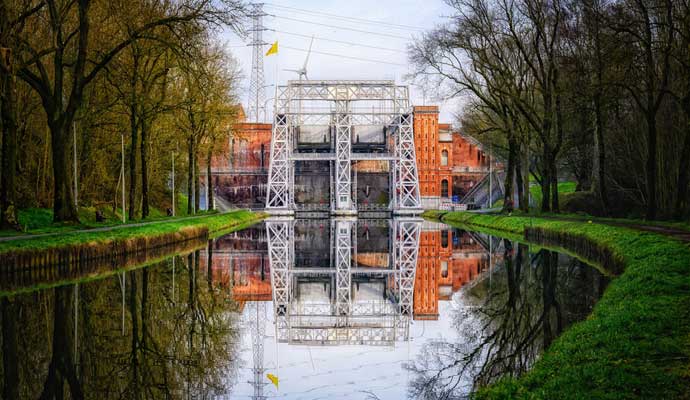 Key growth sectors:
digital technology
petrochemical
biotechnology
"The CATCH plan focuses on 15 sites in the 4 sectors with a high level of added value for Charleroi's economy: Advanced manufacturing, airport & logistics, health and bio, as well as creative & digital."
"Charleroi Métropole has no fewer than 26 business parks covering an area of 2,200 hectares, managed by the cross-borough organisations Igretec, IDEA and BEP. T"
Same day courier Charleroi services
Charleroi offers easy access to an excellent motorway network enabling businesses reach the Netherlands, France, England, Germany, Luxembourg and Eastern Europe swiftly.
Charleroi prides itself as home to many Small and Medium Enterprises (SMEs) but it also has a number of leading brands established in the Charleroi Métropole. Including Johnson & Johnsons, Nexans, a world-leader in cable solutions and DreamWall/KeyWall the graphic design and animation studio.
Charleroi is served by Brussels South Charleroi Airport. The airport offers more than 190 destinations. The airport has grown with passenger numbers with the success of low-cost flights in Belgium. "The Mediterranean region is extremely popular at Brussels South Charleroi Airport. Italy, Spain, France or even Morocco feature on the list of the most popular destinations from BSCA."
The Port of Charleroi is an inland port making full use of an excellent canal system. Features of the port include 8 km of quays and 6 million tonnes of transported goods, including 10,000 containers.
Any same-day courier service provider in Charleroi and particularly due to the mix of evolving and established businesses located in and around the Charleroi Métropole, has to be able to offer specialism with any logistics requirement. At Same Day Couriers Direct, we have the experience in various industries, all covering Charleroi's main sectors. This means, we offer you a courier service to meet your expectations.
Same day courier Charleroi helpful links
Charleroi Métropole: all the information in one place for anyone considering living, working, studying or visiting the area.
VISIT Wallonia: all the information to plan a visit to Wallonia's second largest city.