Same Day Couriers Direct provides a same day delivery service across Italy and beyond.
TIME CRITICAL:
we collect and deliver from one part of Italy to another on the same day
we collect from any part of Italy and deliver to a UK country
we collect from any part of Italy and deliver to a European country
DISCOVER THE SAME DAY COURIERS DIRECT DIFFERENCE FOR YOURSELF
CALL OUR TEAM NOW ON
0333 772 1010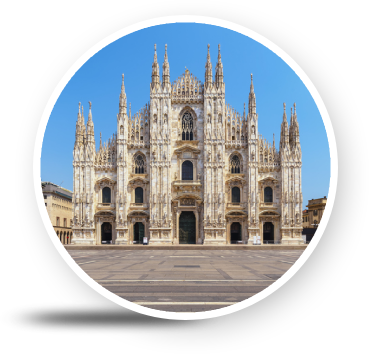 …ITALY
Italy which is officially the Italian Republic comprises of 15 regions (regioni) and five autonomous regions (regioni autonome).
The regions are: Abruzzo, Basilicata, Calabria, Campania, Emilia-Romagna, Lazio (Latium), Liguria, Lombardia, Marche, Molise, Piemonte (Piedmont), Puglia (Apulia), Toscana (Tuscany), Umbria, and Veneto. The autonomous regions are: Friuli Venezia Giulia; Sardegna (Sardinia); Sicilia (Sicily); Trentino-Alto Adige (Trentino-South Tyrol) or Trentino-Suedtirol (German); Valle d'Aosta (Aosta Valley) or Vallee d'Aoste (French).
The regions are further subdivided into over 100 provinces, of which 14 are metropolitan cities. The different provinces comprise of almost 8000 municipalities (comuni).
Italy is the third most populous member state of the European Union (EU).
Rome is the capital and the largest city of Italy, located in the central-western portion of the Italian Peninsula, along the shores of the River Tiber. It is also the country's most populated city and the fourth most populous city in the EU. Rome is often referred as 'capital of two states', this is because the Vatican City is an independent state within the boundaries of Rome.
Milan thrives on textile and garment manufacturing, automobile, chemicals, industrial and machinery sectors.
Naples has a busy cargo terminal and the port of Naples is one of the Mediterranean's biggest. Naples other sectors include tourism, commerce, industry and agriculture.
Same Day Couriers Direct serve all the major cities including Roma, Milano and Napoli further extending our services from Turin in the north through to Florence in the centre and on to Bari in the south, covering other major cities such as Palermo and Genoa, the entire country is catered for.