Naples, a port city in southern Italy
Same day courier Naples services are provided by Same Day Couriers Direct in this city, the third-largest urban economy in Italy, after Milan and Rome and one of the most important port cities in Europe.
Map data: Google
Naples offers many sightseeing spots as historic seaports generally do; these are enjoyed by visitors from around the world. As a seaside city it offers international cuisine amongst old and new buildings and scenic backdrops. It is a city rich with art, culture and history. Mount Vesuvius, which is still an active volcano, rises above the Bay of Naples (sometimes referred to as Gulf of Naples ) and is still known for burying Pompeii in ashes but it was last known to have erupted in 1944.
Naples economic sectors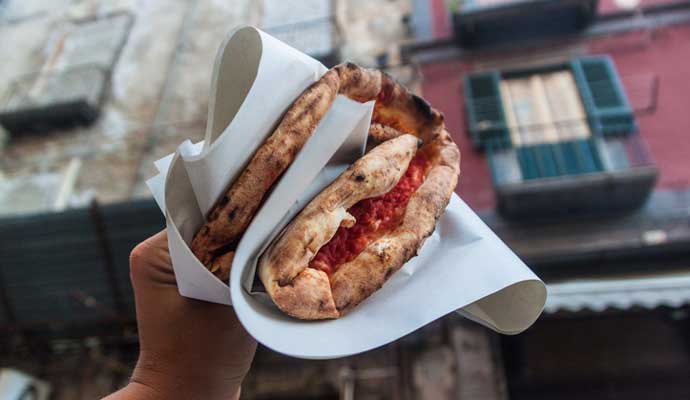 Key growth sectors:
aircraft manufacturing
agriculture
tourism
commerce
Traditional industries still exist such as:
wine-making
textiles
food processing
Same day courier Naples services
Naples is home to many leading brands although they may not be well known names compared with other global brands. Including Cesare Attolini, a luxury menswear brand founded in the 1930s with global locations including New York City; E. Marinella, an Italian necktie company, founded in 1913 with global locations including Tokyo and Hitachi Rail Italy (Hitachi Rail is the rolling stock manufacturing division of Hitachi).
Naples is served by Naples International Airport. The airport is the fifth-busiest airport in Italy. The airport serves as a base for easyJet, Ryanair, Volotea and Wizzair. Flight destinations are offered over 100 routes mainly in and around Europe.
The Port of Naples is one of the largest seaports in the Mediterranean. Shipbuilding and ship repairs at the port is an important industrial sector. It has an annual traffic capacity of around 25 million tons of cargo. The port is located in the centre of the Mediterranean Sea, making it an ideal route between Suez and Gibraltar. The port is also a main stopover for commercial traffic for passengers.
Any sameday courier service company in Naples and particularly due to the region's makeup is a highly competitive business. At Same Day Couriers Direct, we offer connectivity between businesses and customers, experience of working in a variety of industries, we offer all that you need in a fast and reliable courier service to meet every expectation as and when you require a delivery specialist.
Same day courier Naples helpful links
The British Chamber of Commerce for Italy: assisting and encouraging the development of trade and investment for the Campania.
visitnaples.eu: the official visitor site for Naples.