Rome, the Italian capital
Same day courier Rome services are provided by Same Day Couriers Direct in this historic city and the capital of Italy.
Map data: Google
Rome offers sightseeing spots of haunting ruins, inspiring art and lively street life; enjoyed by tourists from all parts of the globe. Italy's capital is probably one of the world's most charismatic cities. Ancient icons like the Colosseum, Roman Forum and Pantheon will help recall the city's position as 'capital of the world'. Over the skyline, St Peter's Basilica towers over the Vatican. Vatican City, the city-state surrounded by Rome, is the headquarters of the Roman Catholic Church and home to the Pope.
Rome economic sectors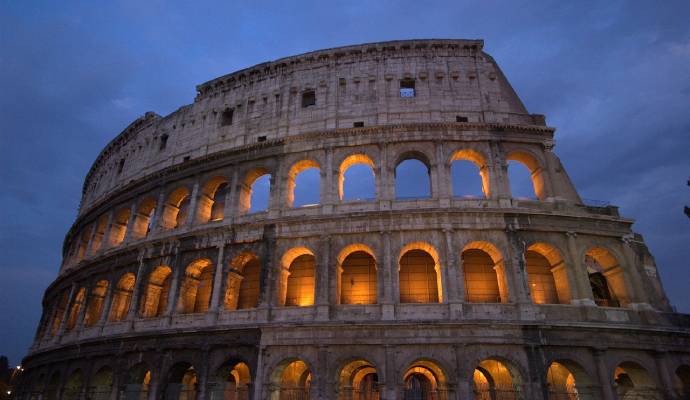 Key growth sectors:
defence
telecommunications
research
banking
tourism
In 2019, tourists completed over 24 million overnight stays in hotels in Rome. With the pandemic, in 2020, there were only about five and a half million overnight stays in Roman hotels.
Same day courier Rome services
Rome is located in the central part of Italy, on the Tiber River and about 15 miles inland from the sea. Rome is the Eternal City, remaining as the capital, a religious centre and a memorial to the creative imagination of the past.
Rome is home to many leading brands. Including many tax and advisory global brands amongst those businesses. Companies with a strong presence include, Deloitte; KPMG; PwC; Capgemini; Bank of Italy and Microsoft.
Rome is served by two airports, Fiumicino and Ciampino. They serve over 45 million passengers a year. This makes Rome the busiest Italian city with airline traffic. As both the airports operate with international airlines, they can offer flights to most countries in the world.
The Port of Civitavecchia, also known as the Port of Rome, is an important economic contributor for Rome and the Lazio region. In numbers for cruise passengers in Europe, at over two million, is second, only to Barcelona.
Any courier service in Rome and particularly due to the two airports present, the port and surrounding areas of Lazio, is, to say the least, one that is a specialist when it comes to logistics. At Same Day Couriers Direct, we have the required experience in all the necessary sectors, we work in a variety of industries, offering all you'll need in a courier service to meet every business need as and when you require a delivery specialist.
Same day courier Rome helpful links
British Chamber of Commerce for Italy: assisting and encouraging development of trade and investment between the UK and Italy.
impresainungiorno.gov.it: providing information for business in Italy.