Same Day Couriers Direct provides a same day delivery service across Belgium and beyond.
TIME CRITICAL:
we collect and deliver from one part of Belgium to another on the same day
we collect from any part of Belgium and deliver to a UK country
we collect from any part of Belgium and deliver to a European country
DISCOVER THE SAME DAY COURIERS DIRECT DIFFERENCE FOR YOURSELF
CALL OUR TEAM NOW ON
0333 772 1010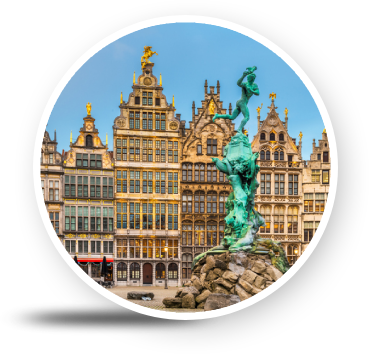 …BELGIUM
Belgium which is officially the Kingdom of Belgium is a federal state and divided into three specific regions.
These are the Flemish Regions often referred to as Flanders, Wallonia referred to as the Walloon Region and the Brussels Capital Region.
For the purposes of administration , the Flemish Regions are subdivided into five provinces. The regions are then further subdivided into 43 administrative sub-divisions and then into municipalities.
Brussels is located in the north-central part of the country and is the capital. Brussels is the administrative, financial and economic centre of Belgium.
It is also the capital of the European Union and as such a seat of Parliament shared with Strasbourg in France.
Antwerp is a world port and diamond capital. Antwerp has European headquarters for all the major chemical and refinery companies from across the world.
Ghent is now a sector for companies looking to innovation in fields of bio-fuels and bio-materials.
Same Day Couriers Direct serve all the major cities including Brussels, Antwerp and Ghent and further extending throughout to include Charleroi and Liège covering all regions.