Same Day Couriers Direct provides a same day delivery service across Spain and beyond.
TIME CRITICAL:
we collect and deliver from one part of Spain to another on the same day
we collect from any part of Spain and deliver to a UK country
we collect from any part of Spain and deliver to a European country
DISCOVER THE SAME DAY COURIERS DIRECT DIFFERENCE FOR YOURSELF
CALL OUR TEAM NOW ON
0333 772 1010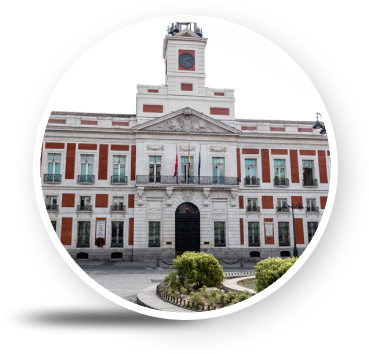 …SPAIN
Spain which is officially the Kingdom of Spain is divided into 17 autonomous communities (comunidades autonomas) and two autonomous cities (ciudades autonomas).
The autonomous communities are: Andalusia, Catalonia (Catalan), Madrid, Comunitat Valenciana (Valencian Community), Galicia, Castilla-Leon, Euskadi (Basque) (Basque Country), Castilla-La Mancha, Canarias (Canary Islands), Murcia, Aragon, Extremadura, Illes Baleares (Balearic Islands), Asturias, Navarre (Castilian), Cantabria, and La Rioja.
The two autonomous cities are: Ceuta and Melilla. The autonomous communities are further subdivided into provinces and smaller subdivisions.
Spain is the largest country in Southern Europe and the fourth largest country in the continent of Europe. It is also the second largest in Western Europe and the European Union (EU).
Spain has a population of over 47 million, making it the sixth most populous country in Europe and the fourth most populous country in EU.
Madrid, the capital, is located in the central part of the country. Madrid is the largest and the most populous city of Spain. Madrid is also the cultural, administrative and economic centre of Spain. Madrid functions as an important financial hub of Southern Europe.
Barcelona looks at ICT, biotechnology, sustainable mobility and aeronautics as important driving sectors for the economy.
Valencia sees the metal-mechanic sector, which is the biggest employer, as important for its economy. València also has strong ceramic and toy manufacturing sectors. The Port of Valencia plays an important part with a variety of businesses, ranging from passenger traffic to movement of motor vehicles.
Same Day Couriers Direct serve all the major cities including Madrid, Barcelona, València, Zaragoza, Seville and Malaga and further extending throughout Spain covering all communities.