Barcelona, a Mediterranean port city
Same day courier Barcelona services are provided by Same Day Couriers Direct in this city, capital of the Catalonia region and Spain's second city.
Map data: Google
Barcelona offers many sightseeing spots for tourists from around the world. Like many historical port cities, it offers a combination of old and new. Not many cities boast an unfinished cathedral as a top attraction. Barcelona is a seaside city and can offer culture, architecture and an international drinking and dining experience with architecture going back to over 2000 years.
Barcelona economic sectors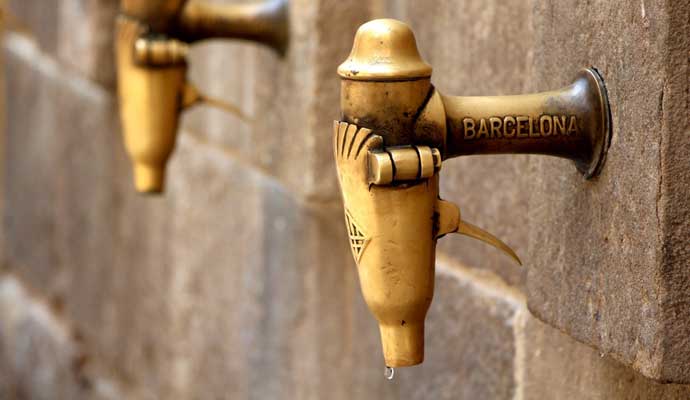 Key growth sectors:
food industries
energy
IT and digital
digital and media
health

pharmaceutics
biotechnology
"Catalonia is open to business and open to the world. A talented proactive workforce in a dynamic business climate offers new companies numerous competitive advantages."
Same day courier Barcelona services
Barcelona's goods network in the area is made up of by inking the stretch of Tarragona in the south of Barcelona. The area offers: connections to the Mediterranean Corridor; Girona with a high-speed train service to France; a Mediterranean motorway connecting Almeria-Valencia–Barcelona–France and another motorway connecting Girona to France.
Barcelona is home to many leading brands in a variety of industries. Including Danone, present in Catalonia for over a century; AAM (US automotive company that provides services to auto constructors such as BMW, Daimler, Porsche and Audi; Nestlé's Global IT Hub; BASF; SEAT; Henkel and Huawei to name a few big business in and around Barcelona.
Barcelona is served by Barcelona-El Prat Airport. The airport can offer destinations across the entire globe. With an A-Z of destinations from Abu Dhabi to Zurich. The airport aims to become a sustainable international hub as part of a long-term project making Catalonia have long-haul connections with America, Asia and Africa.
The Port of Barcelona offers container handling with two international terminals. It has 17 container cranes and more than 3,000 metres of berthing line. It uses rail facilities for handling and shipment. It is also a cruise port for regular passengers. As a port it is ranked 10th busiest for container handling and has commercial importance as one of Europe's major ports in the Mediterranean.
A courier service provider in Barcelona needs to understand the regional makeup of Catalonia as a whole. At Same Day Couriers Direct, we connect, using our experience of working alongside a variety of industries, we offer all you'll need in a courier service which is speedy, efficient and delivers the same day.
Same day courier Barcelona helpful links
INVEST IN CATALONIA: offering services for international companies considering Catalonia and Barcelona as an investment location in Europe.
visit Barcelona: support for visitors including 'workation' advice.