Zaragoza, the capital of the Aragon region
Same day courier Zaragoza services are provided by Same Day Couriers Direct in this city. The city is in Aragon, which is located in Spain's most industrialised regions.
Map data: Google
Zaragoza offers much in the way of sightseeing with its mix of influences of architecture from Moorish to Roman through to the Middle Ages with an abundance of avant-garde bridges; all this can be enjoyed by tourists that come to the city from all over the planet. Highlights for visitors is the Basilica of El Pilar and if visiting in October, the festivities held every year. A dedicated calendar throughout the year covering something for everyone, including shows, festivals and sports.
Zaragoza economic sectors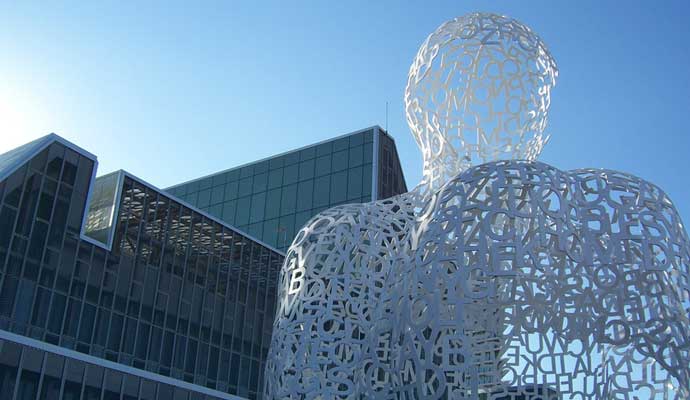 Key growth sectors:
agri-food
industrial
logistics
"Aragon is located where the transportation routes of the most economically dynamic areas of Spain and southern France meet."
"Spain ranks among the Top 10 car producers in the world and Aragon is one of the three most important regions in the industry, with more than 350 automobile companies."
Same day courier Zaragoza services
Zaragoza benefits by its location in Aragon. 70% of Spain's GDP and 50% of its population are located within a radius of 300km. The region has excellent rail links with both the railway lines transporting the highest volume of goods in Spain. The second largest dry port in the country is also in the region. High-speed trains link the city with Madrid and Barcelona in just 75 minutes. These transport connections reinforce Zaragoza as a strategic business hub between the two main Spanish cities.
Zaragoza is home to many leading brands, many well known names across varying industries from automotive to pharma and healthcare. Including PSA Group / Opel; Decathlon; Adidas; BSH; KPMG and Alliance Healthcare España.
Zaragoza is served by Zaragoza International Airport just 16 kilometres from the city. Destinations cover many European cities. The airport is also among the three largest cargo airports in Spain in terms of volume.
Zaragoza has a busy port serving the key industrial area in North East Spain. Services provided at the port include warehousing, container and cargo handling including servicing containers. The rail transport links allow for goods to be shipped between the port and on to the Port of Barcelona, the Port of Bilbao and a dedicated train to the Port of Valencia.
Any same-day courier service in Zaragoza must offer a service that requires an understanding of quality delivery provision when it comes to logistics. At Same Day Couriers Direct, we have that knowledge and with our experience working with various business sectors, means, we can give you the service that is needed in a specialist courier service to meet any business need as and when they arise.
Same day courier Zaragoza helpful links
INVEST IN SPAIN: providing all the support a business may need if investing in Spain and specifically the Zaragoza and Aragon region.
España: Spain's official tourism website with all you need to know when visiting Zaragoza.