Lyon, a city in east-central France
Same day courier Lyon services are provided by Same Day Couriers Direct in this city, the third largest city in France, after Paris and Marseilles.
Map data: Google
Lyon offers much in the way of sightseeing; enjoyed by visitors from around the world. It has rich and varied history dating back over 2000 years. From a Roman military being established here colony through to French Revolution uneasiness. This offers great opportunities for the visitor not only in the city but the surrounding area.
Lyon economic sectors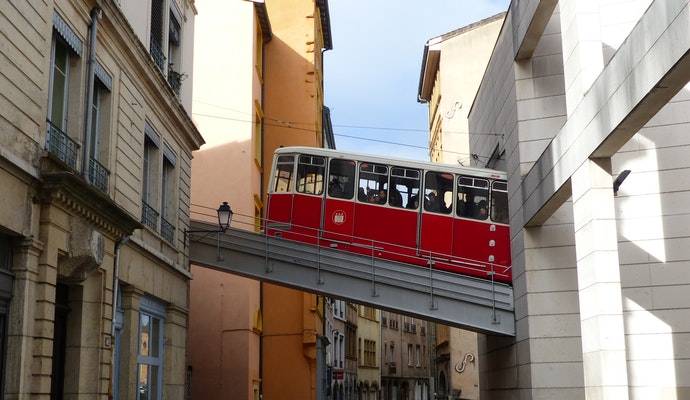 Key growth sectors:
"Automotive, metallurgy, textiles, health, agribusiness… The diversity of Lyon's industrial heritage is unique in France. This variety gives industrial companies a considerable advantage for pursuing ambitious projects."
ONLYLYON Business
Same day courier Lyon services
Lyon has been a major economic hub since the Renaissance. The city is recognised for both historical and architectural landmarks and even more so for its cuisine and gastronomy. Lyon boasts more than 140,000 established companies and more than 16,000 jobs created every year. This makes Lyon and its region the second largest economic powerhouse in France.
Lyon is home to many leading brands but Lyon is also a hotspot for biotech in Europe. Including Poxel; MaaT Pharma and Enyo Pharma to name just three. A more familiar name is Renault Trucks, the French manufacturer based in the Lyon area.
Lyon is served by Lyon–Saint Exupéry Airport. As the international airport of Lyon, it boasts connecting flights to South America and Australia but offers direct flights to the rest of the globe.
Paris, to and from Lyon, has had the TGV (train à grande vitesse) connection by train for over three decades. Taking a little under two hours to cover the almost 400 kilometres is impressive. However, other transport links such as the roads are not as efficient meaning the road network is not the desired one for a city located as an important connection between Italy, Switzerland and France.
A courier service in Lyon and particularly due to the regional makeup of the area with its towns located close in and around the surrounding regions makes it very niche and specific requirement. At Same Day Couriers Direct, we offer processes to connect even when we know the roads in and around are not the best, using our experience of working in a variety of industries, allowing us to offer individually tailored services in a courier service to meet individual business needs as and when you require a specialist delivery service.
Same day courier Lyon helpful links
ONLYLYON Business: offering experts to accompany a business at every stage of setting up in the area.
VISITER LYON: for all the information on visiting the city and the surrounding area.