Same Day Couriers Direct provides a same day delivery service across Switzerland and beyond.
TIME CRITICAL:
we collect and deliver from one part of Switzerland to another on the same day
we collect from any part of Switzerland and deliver to a UK country
we collect from any part of Switzerland and deliver to a European country
DISCOVER THE SAME DAY COURIERS DIRECT DIFFERENCE FOR YOURSELF
CALL OUR TEAM NOW ON
0333 772 1010
WE COVER ALL OF SWITZERLAND…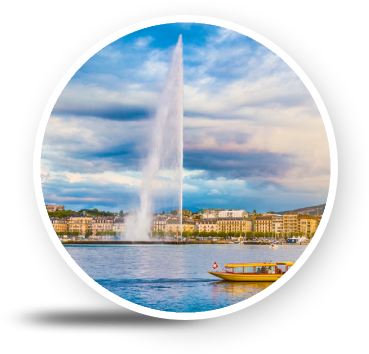 …SWITZERLAND
Switzerland which is officially the Swiss Confederation is divided into 26 cantons (similar to states).
These cantons are: Aargau, Appenzell Ausserrhoden, Appenzell Innerrhoden, Basel-Landschaft, Basel-Stadt, Berne/Bern, Fribourg/Freiburg, Geneve (Geneva), Glarus, Graubuenden/Grigioni/Grischun, Jura, Luzern, Neuchatel, Nidwalden, Obwalden, Sankt Gallen, Schaffhausen, Schwyz, Solothurn , Thurgall, Ticino, Uri, Valais/Wallis, Vaud, Zug and Zuerich.
Switzerland is the only country that is without an official capital city. Located on the Swiss plateau, in the west-central part of the country, the city of Bern is the considered the seat of the government of Switzerland.
With a population of over 144,000 people, Bern is the fifth largest city and the second largest canton in Switzerland.
Zurich (Zuerich) is the largest city of Switzerland and located in the northern part of the country. It is the country's main cultural and commercial centre and the most cosmopolitan city. Zurich is also a major international financial hub. Along with Geneva, it serves as a chief gateway to the Swiss country.
Geneva, like Zurich, also has a strong financial sector.
Basel, also focuses on services as a strong economic sector.
Switzerland is one of the most popular tourist destinations in the world.
Same Day Couriers Direct serve all the major cities including Bern, Zürich, Genève and Basel.