Odense, Denmark's third largest city
Same day courier Odense services are provided by Same Day Couriers Direct in this city, unusually positioned as it sits as the main city of the island of Funen.
Map data: Google
Odense offers much to the visitor to choose from in the way of sightseeing spots; the home of Hans Christian Andersen is enjoyed by tourists from all parts of the world. Odense is both a cultural and historical city. Hans Christian Andersen was born in Odense and his imagination still inspires the city. The visitor can go walking in Hans Christian Andersen's footsteps through the historic district and sense the life of the city two centuries ago. The influence is the inspiration for many annual festivals. Odense is also both vibrant and urban as a city. Like many Danish cities, there's always the opportunity to take part in the local life, enjoying a cozy atmosphere whilst out to taste the local food scene or go for walks in one of the city's many green spaces.
Odense economic sectors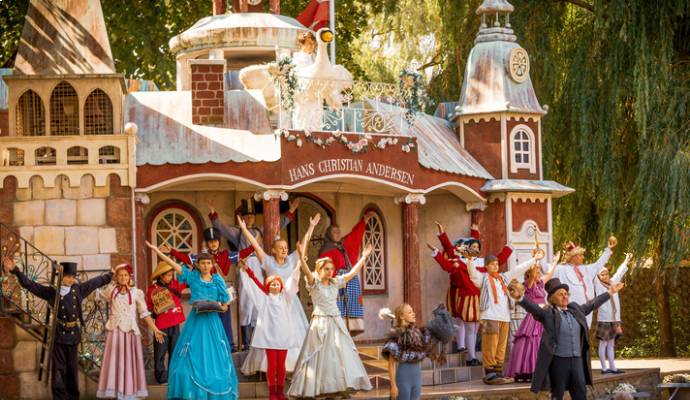 Key growth sectors:
robotics
drones
health tech
medical cannabis
seed and venture capital
"At Hans Christian Andersen Airport you will find UAS Denmark – the international test center and cluster for drones.
As one of the only test centers in Europe UAS Denmark combines the unique elements of a BVLOS (Beyond Visual Line of Sight – airspace ready to use over sea and land) with manned aviation, …"
Same day courier Odense services
"Odense represents Northern Europe's largest hub and high-tech ecosystem consisting of robot and automation companies, suppliers, education and research facilities, investment capital and public actors."
Odense specialises and so is home to many leading brands in the field of technology, particularly in high-tech. Including Universal Robots, enables robotic automation in companies; Heseshus, Denmark's leading e-commerce solution provider and TV 2 Danmark AS, provides television broadcasting services.
Odense is served by Hans Christian Andersen Airport (HCA). The airport is a small airport but offers flights to Naples, Edinburgh and Dublin. The primary focus has been sending Danish travellers on package tours to some of the most popular destinations. "We will continue to do so because HCA Airport is the most centrally located airport in Denmark, and in a time frame of two hours, almost four million people can reach the airport."
Odense Port: 'Odense Port is at one and the same time, Denmark's largest port in terms of acreage'. The port covers 7,500,000 square meters in total for area and is ideally located between the North Sea and the Baltic Sea.
Odense has a specialism with sectors but also has a mix of businesses located in and around the island of Funen, add to this the port and further surrounding regions, means it requires a very specialist logistics provider. At Same Day Couriers Direct, we have the specialism available, we work alongside a diverse set of industries. We offer all a business needs in a same-day Odense courier service to meet your expectations as and when you require a same-day delivery specialist.
Same day courier Odense helpful links
Invest in Odense: part of the Mayor's Department talking with companies, researchers, clusters and clients interested in growth in the city.
VisitDenmark: providing all the information and ideas needed for a visit to the city of Odense and the island of Funen.