Same Day Couriers Direct provides a same day delivery service across Denmark and beyond.
TIME CRITICAL:
we collect and deliver from one part of Denmark to another on the same day
we collect from any part of Denmark and deliver to a UK country
we collect from any part of Denmark and deliver to a European country
DISCOVER THE SAME DAY COURIERS DIRECT DIFFERENCE FOR YOURSELF
CALL OUR TEAM NOW ON
0333 772 1010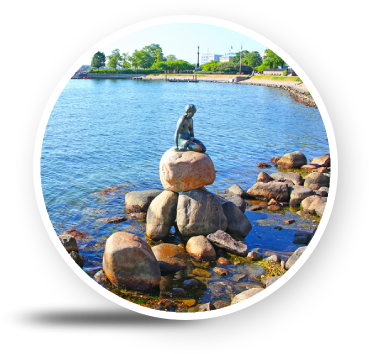 …DENMARK
Denmark is officially the Kingdom of Denmark and like many European countries is divided into administrative regions (referred to as regioner, sing. region).
The regions comprise of Hovedstaden (Capital Region of Denmark), Midtjylland (Central Denmark Region), Nordjylland (North Denmark Region), Sjaelland (Region Zealand) and Syddanmark (Region of Southern Denmark).
These regions are further divided into almost 100 municipalities (referred to as kommuner).
Copenhagen, situated on the eastern coast of the Zealand Island, is the capital. Copenhagen is the largest and the most populous city of Denmark. It is also a major cultural, administrative, industrial, commercial, financial and tourism centre of Denmark.
Aarhus has amongst its economic sectors ICT, healthcare, architecture and design and fashion.
Odense has strong business sectors in construction and medical and health.
Same Day Couriers Direct serve all the major cities including Copenhagen (København), Aarhus and Odense and further extending throughout to include Aalborg in North Denmark and so covering the whole of Denmark.