Copenhagen, the capital of Denmark
Same day courier Copenhagen services are provided by Same Day Couriers Direct in this city, unusually located as it sits on the islands of Zealand and Amager. The city is connected to Malmo in Sweden by the Öresund Bridge, with both road and rail services.
Map data: Google
Copenhagen offers much in sightseeing spots; these are enjoyed by tourists from all parts of the globe. It has a mix of old and modern for the visitor with the historic centre offering an 18th-century rococo district, delighting those who enjoy an exceptionally ornamental and theatrical environment. Incorporated within is the Amalienborg Palace, home of the Danish royal family.With the old mixed with modern architecture and art, Copenhagen offers entertainment for all to enjoy.
Copenhagen economic sectors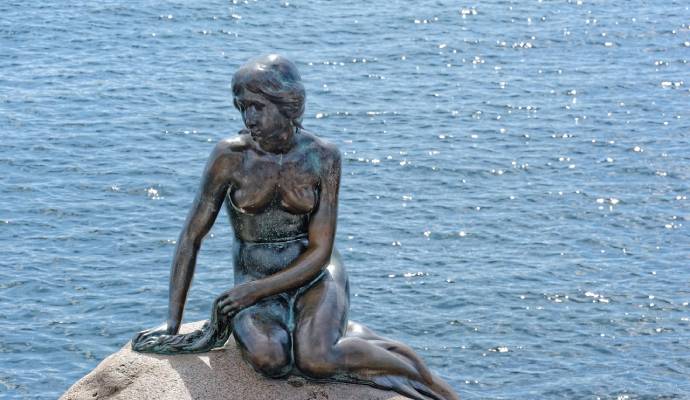 Key growth sectors:
life sciences
cleantech
tech startups
smart city
food &additives
finance
transport & logistic
"The World Bank has ranked Denmark the easiest place to do business in Europe in 2012-2019."
Same day courier Copenhagen services
Copenhagen region accounts for almost 40% of Denmark's output. The city, from 2010 to 2018, had a GDP increased to 30.9% in the region. Comparing to a national increase of 23.9% which is also the average increase for the EU according to Eurostat in 2020.
Copenhagen is home to many leading brands, particularly in fashion. Including Cecilie Bahnsen, HOSBJERG and Freya Dalsjø. Away from fashion, brands with a presence include Microsoft Development Copenhagen; VELUX and Nestlé.
Copenhagen is served by Copenhagen Airport. The airport is the largest airport in Scandinavia providing a service for both domestic and international traffic; it is one of the three main hubs for the national airline Scandinavian Airlines (still often referred to as SAS from Scandinavian Airlines System), the other two main hubs are Stockholm and Oslo.
The Port of Copenhagen is the largest Danish seaport. It is also one of the largest ports in the Baltic Sea area. The port area extends from Svanemølle Beach in the north to Hvidovre in the south. However, as part of the Copenhagen Malmö Port (CMP), two ports in two separate countries merged into one company. This makes CMP a gateway to both Denmark and Sweden and also a gateway to the Baltic Sea.
Copenhagen businesses and particularly due to the location and connection to Sweden and with it, a mix of businesses located in and around the islands, port and surrounding regions, requires a very specialist logistics provider. At Same Day Couriers Direct, we have these specialism available, working with such a diverse set of industries. We offer all a business needs in a courier service to meet your needs as and when you require a delivery specialist.
Same day courier Copenhagen helpful links
Copenhagen Capacity: assists foreign businesses, investors and talent in identifying and capitalising on business opportunities in Greater Copenhagen.
Invest in Denmark: providing tailored advice by advisors using industry-specific experience to identify a business path to the Danish market.