York, a city located in Yorkshire and the Humber
Same day courier York services are provided by Same Day Couriers Direct in this city. The city is famed for York Minster, 'one of the world's most magnificent cathedrals'.
Map data: Google
York is a very popular visitor destination. The Cathedral and Metropolitical Church of Saint Peter in York, often referred to as York Minster, is the cathedral of York which attracts many. The city has over 2000 years of history to offer. York has many museums and art galleries. It can boast fun filled experiences that any visitor can enjoy. Walking is encouraged to find out about the city's history, wandering through streets and snickelways (narrow passages). Away from the historical allure, York can offer theatres, cinemas and music venues for the evening. Due to the location, there are plenty of activities outside of the city such as the North York Moors National Park and the Yorkshire Dales.
York economic sectors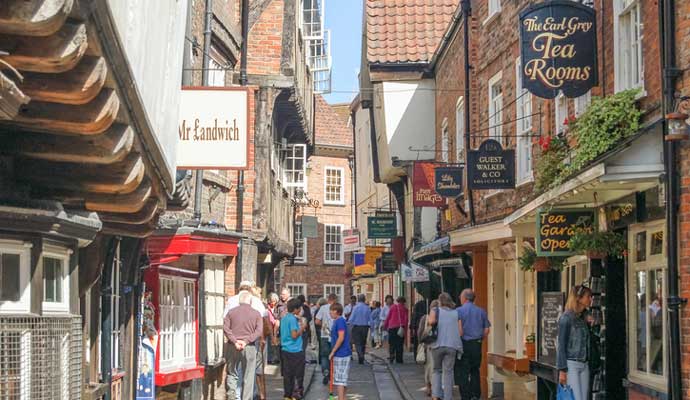 Key growth sectors:
"York's knowledge-driven economy is amongst the strongest in the UK with a solid reputation for research, development, innovation and academic excellence. With our networks across the city and beyond, we're here to connect you with local expertise in your field and introduce you to key people and companies."
Same day courier York services
York sees its location as one that can offer good connectivity for businesses. The rail network has direct trains to every major city in England and Scotland. York is less than two hours by rail from London and just over two hours from Edinburgh.
York has many global leading brands based in the city, none more so than when it comes to confectionery. Including Rowntree, founded in York in 1864, iconic loved brands include Smarties, Kit-Kat, Fruit Pastilles and After Eight and Terry's with the much loved Chocolate Orange, first produced in York in the 1930s until production ceased just over a decade ago.
York is served by Leeds-Bradford Airport which is approximately 30 miles away. Manchester Airport is also an alternative depending on the destination of the traveller. Using either airport offers flights to Europe and beyond with many direct or connecting flights to global destinations.
York's location means the need for a same-day courier service has to be both fast and efficient. At Same Day Couriers Direct, we give you our expertise of working in a variety of industries and can help support your business when it needs a courier delivery service. We have a same-day courier service to meet your needs.
Same day courier York helpful links
City of York Council: offering support for businesses interested in locating in York or the surrounding area.
Visit York: all the information for visitors to the popular cathedral city.