Scunthorpe, an industrial town in Yorkshire and the Humber
Same day courier Scunthorpe services are provided by Same Day Couriers Direct in this town, located in Lincolnshire.
Map data: Google
Scunthorpe is a cosmopolitan town. Just on the edge of town is the North Lincolnshire Shopping Park, offering all the major outlets and plenty of options for an entire day out. In the centre of town is the Visual Arts Centre and close by is some award winning architecture at The Pods building, a sports complex. Live performances are available at the Baths Hall and also the Plowright Theatre with comedy acts very well received. Venturing outside the town is another popular attraction in Normanby Hall Country Park.
Scunthorpe economic sectors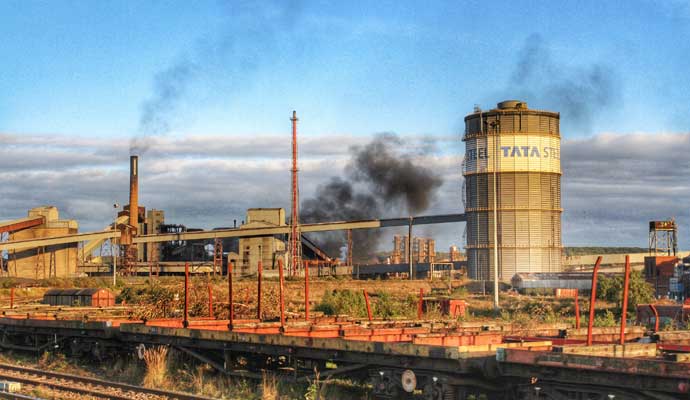 Key growth sectors:
metals
chemicals
advanced engineering
freight and logistics
"Scunthorpe, and North Lincolnshire more widely, support nationally significant power generation sectors, which are increasingly transitioning towards renewable energy. The skills already present in the region mean there is exploitable capacity and specialisms meaning Scunthorpe can play a significant role in the UK's 'clean growth' agenda."
Same day courier Scunthorpe services
Scunthorpe has good transport connectivity for the town's key industries with the M180 and M181 motorways connected with the A180 and A15 major roads. There is an airport only 15 miles away; to the west of town four wharves and close by is the Humber Estuary with commercial ports offering sea freight transport.
Scunthorpe has a number of well known companies with an important presence in the town. Including and probably the best known company is British Steel, which has its headquarters in the town (previously the Tata Steel plant); Cat Tech International Ltd, providing catalyst handling services and OSI Food Solutions Ltd, part of the global OSI Group.
Scunthorpe is served by Humberside Airport which is just a short drive away. The airport has flights to connect the town to Amsterdam (Schiphol), giving access to over 800 international destinations.
"South Humber Gateway Ports (Grimsby, Immingham & Killingholme) which are the busiest in the country by tonnage (Source: UK Freight Port Statistics, 2016). This provides direct sea access to mainland Europe and opportunities for coastal sourcing from all ports in the UK."
Scunthorpe's location and industries with close proximity to ports , will need a same day courier service provider that gives a fast, secure and reliable service. At Same Day Couriers Direct we offer a service with a focus on key sectors and provide support to businesses when it comes to urgent logistics. We have the same day courier service that will meet your business expectations.
Same day courier Scunthorpe helpful links
Invest in North Lincolnshire: with a dedicated team to offer expert advice and information to support businesses in North Lincolnshire including Scunthorpe.
Visit North Lincolnshire: for all the information for a visit to Scunthorpe the town and the North Lincolnshire area.