Grimsby, a port town in North East Lincolnshire
Same day courier Grimsby services are provided by Same Day Couriers Direct in this town, which falls within the Humber estuary, the second-largest coastal plain estuary in the UK.
Map data: Google
Grimsby as a port has a strong fishing heritage when trawlers went out to the Arctic fishing grounds. As such, visitors can relive the experience at the Grimsby Fishing Heritage Centre. There's entertainment in town at the Grimsby Auditorium which hosts performances and international touring acts. In the town, particularly if with children, there's horse riding (both indoors and out) and ice and/or roller skating indoors. Away from the town, there's the coast to explore including many popular seaside towns, with Cleethorpes quite near and less than three miles away by drive or walk.
Grimsby economic sectors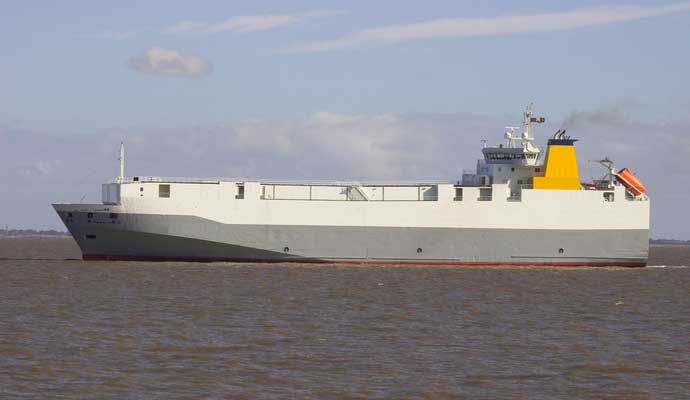 Key growth sectors:
port and logistics
food processing
energy and renewables
advanced manufacturing
chemical and process industries
"For ambitious companies, North East Lincolnshire offers a platform for growth, innovation and partnering with market leaders. Local start-up businesses can access the expertise and support of global players in a way that would not be possible in a large city."
Same day courier Grimsby services
Grimsby's location offers connectivity by road, rail, air and sea. This is ideal for large distribution and logistics.
Some of the largest and best known companies are in Grimsby, now often referred to as the 'UK Seafood capital'. Including Young's Seafood, one of the largest employers in town, has headquarters; Hilton Seafood UK, a leading supplier of chilled fish to the UK retail market, has its seafood division and Novartis Pharmaceuticals, Swiss global healthcare company, have their Pharma Chemical Operations.
Grimsby is served by Humberside Airport which is just a few miles away. With flights to Amsterdam (Schiphol), the town has access to further connections to more than 800 global destinations.
The Port of Grimsby is one of the UK's main automotive ports. The port is also a major hub for the offshore wind industry. The port handles a wide range of cargo and not just for the fishing and food industries. Together with the Port of Immingham (the UK's largest port by tonnage) close by, the ports provide a gateway for trade connecting across the UK, Europe and internationally.
Grimsby's geographical location as a port town is important as a logistics point and will need a same day courier service. At Same Day Couriers Direct we offer our experience focusing on key sectors of the town and can provide support to businesses when it comes to fast and reliable deliveries. We have the same day courier service that will meet your business and its expectations.
Same day courier Grimsby helpful links
Invest North East Lincolnshire: based within the local authority, providing businesses with the information and assistance needed to invest and grow in the area including Grimsby.
Visit Lincolnshire: the website for Lincolnshire and dedicated information for Grimsby as a destination, offering visitors an overview of the town.