Wolverhampton, a city in the centre of England
Same day courier Wolverhampton services are provided by Same Day Couriers Direct in this city. Wolverhampton is famed for becoming a major centre for a number of industries as part of the Industrial Revolution.
Map data: Google
Wolverhampton offers many things for the visitor to see and do; enjoyed by many people from around the world. As part of the Industrial Revolution, the city became established in diverse sectors including coal mining, steel production, lock making, and the manufacturing of cars and motorcycles. With this historic past, the city offers, museums and art galleries as the city has something for everyone.
"Wolverhampton was the first British town to introduce automated traffic lights in 1927 in Princes Square at the junction of Lichfield Street and Princess Street."
Wolverhampton economic sectors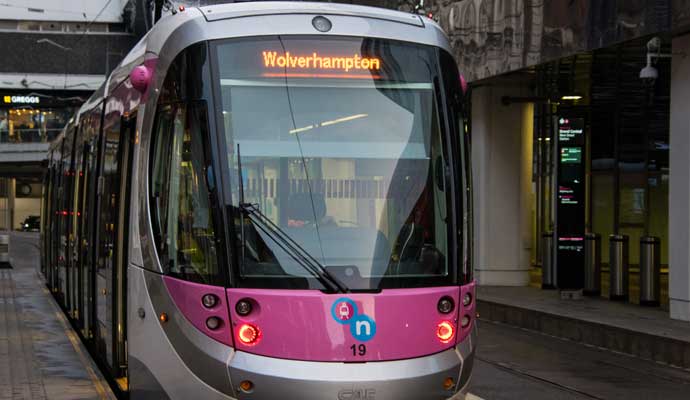 Key growth sectors:
financial services
creative and digital
environmental technologies
health and social care
manufacturing
retail
warehousing, transport and logistics
"As a top ten UK city for economic growth and with £4.4b investment on site or planned citywide, there's never been a better time to invest in City of Wolverhampton."
Same day courier Wolverhampton services
Wolverhampton as part of the West Midlands offers easy access to the UK's motorways; including the M6 (and M6 Toll), M54, M5 and M42. Birmingham is only minutes away. The HS2 will cut the journey time to London to just 49 minutes. The Wolverhampton infrastructure also has fast freight trains to all UK destinations. The city is accessible to almost two million people within 30 mins and three million within 20 miles.
Wolverhampton specialises in sectors such has engineering, aerospace, and manufacturing, in particular iron, steel, and motor vehicle manufacturing with many leading brands as key employers. Including Jaguar Land Rover; Marstons; Moog; UTC Aerospace and Wiggle.
Wolverhampton is served by Birmingham Airport. Giving access to over 150 worldwide destinations as the airport is the UK's fastest-growing airport. Birmingham Airport offers long-haul destinations and works with a number of international flight operators
The same-day courier in Wolverhampton needs to be one that can handle urgent same day courier needs. Mainly due to the location and sectors, making it exceptionally important to have the right logistics partner. With Same Day Couriers Direct, we have the necessary experience of working in the various industries of the city, we specialise in automotive amongst our dedicated areas of expertise providing a courier service to meet your needs.
Same day courier Wolverhampton helpful links
INVEST City of Wolverhampton: information and support for new and existing businesses.
Enjoy Wolverhampton: offering information in one place for the visitor.