Telford, a town located in the West Midlands
Same day courier Telford services are provided by Same Day Couriers Direct in this town. Telford is the largest town in the county of Shropshire.
Map data: Google
Telford is named after the famous engineer Thomas Telford. As a town in a rural setting, Telford is ideal for shopping and leisure activities for all the family. Including the family favourites of bowling, cinema, indoor snowboarding and skiing and soft play, the perfect destination, if in the area, even for a rainy day, especially for those with children. From Telford, the visitor can discover Shropshire and all that it offers.
Telford economic sectors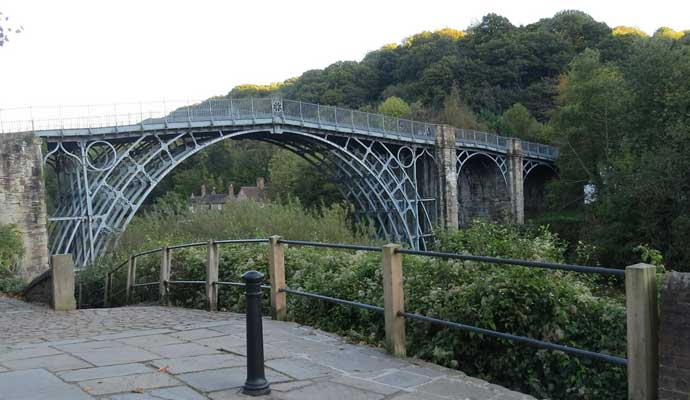 Key growth sectors:
food and drink
digital
agri-tech
advanced manufacturing and engineering
"A town rich in heritage and innovation, with strengths in manufacturing, advanced engineering, automotive, agri-tech, food & drink and digital. Telford offers a world class offer for any investor, which is why 1500 companies have chosen to relocate to Telford over the last 20 years, with over 150+ from overseas countries."
Same day courier Telford services
Telford is amongst the UK's fastest growing towns and this is helped by its location and good connectivity in the heart of the UK and close to Birmingham, offering easy access to regional, national and international markets. Roads allow for access to the M54, M6, M5, M42 and M1 motorways. Telford International Railfreight Park acts as rail freight depot and construction development site which is run by DB Schenker, Europe's largest freight company.
Telford is home to a variety of specialist sector businesses. Including, in advanced manufacturing, Magna International, one of the world's premier global automotive suppliers; Polytec, experts in fibre-reinforced plastics and Filtermist, manufacturer of oil mist collectors and filter units have their global head office in Telford. Other household names such as Ricoh; Epson; Xerox; Denso Europe and Maxell are all established companies with a economic presence in Telford.
Telford has easy access to Birmingham Airport. For travellers, Birmingham Airport offers direct flights to North America, the Middle East and Asia. Telford is also served by East Midlands Airport which is the UK's number one airport for pure freight, managing 300,000 tonnes a year.
Telford as a fast growing town needs a same-day courier service that's fast too but also reliable. With Same Day Couriers Direct, we use our experience of working in a variety industry sectors and can support both new and established companies in the Telford and Shropshire area. We offer a fast same-day courier service that meets your needs regardless of which industry you work in.
Same day courier Telford helpful links
Invest In Telford: the Telford & Wrekin Council's official site for Business Relocation in Telford.
Visit Shropshire: offering all the information for the latest news, events and offers for visitors to Telford and the area.