Sutton Coldfield, a large town in the West Midlands
Same day courier Sutton Coldfield services are provided by Same Day Couriers Direct in this town. The town's full title is The Royal Town of Sutton Coldfield.
Map data: Google
Sutton Coldfield is very close to a number of towns and cities including Birmingham just a few miles away. The town offers a number of events in the calendar for arts and entertainment. There is a month long music festival in July, a number of food festivals and for those who want to find out more about drinks, a special gin and ale trail. There's also historic parkland offering a picturesque and tranquil setting.
Sutton Coldfield economic sectors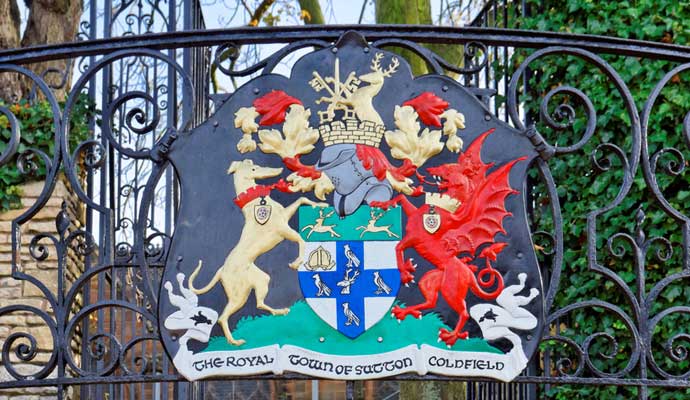 Key growth sectors:
advanced manufacturing
digital and technical
professional services
life sciences
communication
"The Royal Town of Sutton Coldfield is ideally positioned to become an exemplar for the sustainable regeneration of local centres locally and nationally."
"Royal Sutton Coldfield Town Council, Birmingham City Council and West Midlands Combined Authority, are committed to delivering the ambitions."
Same day courier Sutton Coldfield services
Sutton Coldfield is very much a town that is made up of a growing industry of small and medium enterprise businesses in and around the town. For a big name presence in the town or just on the outskirts, there are Cadbury's and Amazon Logistics with major storage warehouses.
Sutton Coldfield is served by Birmingham Airport just under 15 miles away. The airport offers flight services to more than 150 direct destinations to Europe and beyond, such as the Dominican Republic and India.
Sutton Coldfield and its close proximity to many large cities and industries close to the town will have a need for a same day courier service that is fast and reliable with a focus on the key industry sectors of the area. At Same Day Couriers Direct we use our expertise in various industries that cover the key business sectors and can provide support for your business when it comes to logistics. We have the same day courier service that will meet your business expectations.
Same day courier Sutton Coldfield helpful links
Sutton Coldfield Town Centre BID: support for business in Sutton Coldfield.
What's ON – Royal Town of Sutton Coldfield: to find out about what is going on for a visit to Sutton Coldfield.