Nuneaton, a town located in the West Midlands
Same day courier Nuneaton services are provided by Same Day Couriers Direct in this town, located in the Borough of Nuneaton and Bedworth in northern Warwickshire.
Map data: Google
Nuneaton can boast to be the exact centre of the country as pinpointed by The Royal Geological Survey and the Ordnance Survey. The exact centre of the country is on Watling Street, about a mile away from the town. Things to do in the town include the street market, which dates back to the 13th century and visit the home of the novelist George Eliot, who lived in the town from 1819 to 1841 and as the house is now a Premier Inn, you can even stay in the house. There are lots of places to explore without leaving town, such as Coventry Canal, which runs through the town.
Nuneaton economic sectors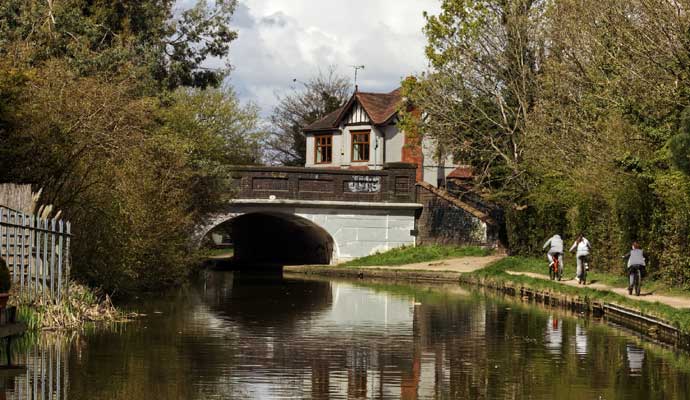 Key growth sectors:
manufacturing
transportation and storage
administrative and support services
"The UK is a great place to locate and grow your business, and it is the leading destination for FDI (foreign direct investment) in Europe. Coventry & Warwickshire, in the English Midlands, has a strong track record of attracting global companies to the area."
"We have two advanced manufacturing catapult centres, promoting research and development through business-led collaboration between scientists, engineers and industry OEMs and SMEs."
Same day courier Nuneaton services
Amongst some of the top employing companies with a high profile in Nuneaton and Bedworth, the following are based in or near the towns, including Holland & Barrett's, head office in Nuneaton and Domestic and General Group, with an operations hub in Bedworth. Just out of town at Hinckley, probably the most iconic British motorcycle brand, Triumph Motorcycles, has its head office.
Nuneaton is served by Birmingham Airport and is just 12 miles away. The airport provides more destinations than most regional airports. Offering many long-haul destinations by working with a number of international flight operators.
Nuneaton and Bedworth are towns located close to many towns and cities representing all key sectors in the Midlands and so will have a need for a same day courier service that is both fast and reliable. At Same Day Couriers Direct we offer our expertise with a focus on the key industry sectors of the towns and cities and provide support to businesses when it comes to logistics. We have the same day courier service that can meet your business expectations.
Same day courier Nuneaton helpful links
Invest in Warwickshire: for business support in Nuneaton including development and financial support.
Northern Warwickshire Tourism: for all the tourism information for visitors to Nuneaton.