Newport, the third-largest city in Wales
Same day courier Newport services are provided by Same Day Couriers Direct in this city. Newport is on the River Usk and very close to the Severn Estuary, just 12 miles from Cardiff.
Map data: Google
Newport, one of many vibrant waterfront cities in the UK offering many great attractions; enjoyed by tourists from the UK and from around the globe. Newport can offer fun-filled days out and great restaurants, music and theatre, and unmissable Newport events. There are walks aplenty with the canal as part of the city's heritage. The Newport Transporter Bridge is one of just few transporter bridges that still remain in use worldwide. One of two in the UK, with the other in Middlesbrough.
Newport economic sectors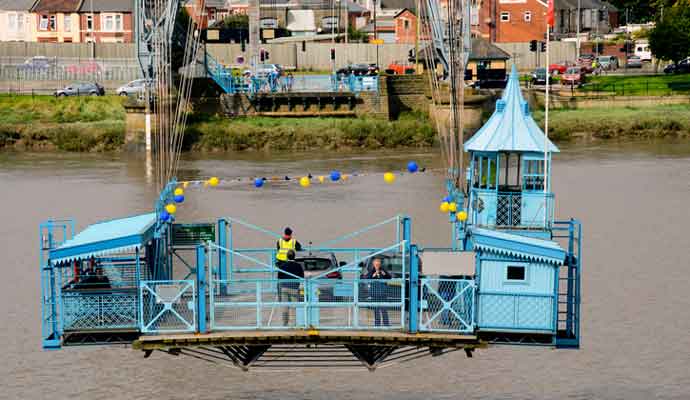 Key growth sectors:
advanced manufacturing
financial & professional services
marine energy
medical, health and life sciences
public services
"Over a quarter of the workforce in Wales work for the public sector. There is a significant public sector presence in Wales on a local, national and UK-wide level."
"The ONS have its Data Science campus in Newport."
Same day courier Newport services
Newport, with six junctions on the M4 motorway is a key east to west route between London and South Wales. This allows easy access to the motorway network. With a high-speed intercity rail link, as an alternative, London is only 90 minutes away by train.
Newport has many businesses with household brands located in the city and is also an important presence for the public sector. These include: Admiral, who opened their first office in Newport in 2008; Gocompare; Next Generation Data (NGD) and Ministry of Justice Shared Services.
Newport is served by Cardiff International Airport, which is a relatively small international airport but is nearby. Bristol Airport is also within a reasonable distance. Both airports offer a number of destinations both internally within the UK and most European destinations. The airports also offer some direct flights beyond Europe and a number of connecting flights to further afield destinations.
Major harbour is Port of Newport, which is a steel, metals, recycling, and renewable energy hub. Approximately 1.5 million tonnes is handled every year over a port acreage of 685 acres.
Any same day courier provider in Newport needs to offer an exceptional service. With Same Day Couriers Direct, we have extensive experience of working in a variety of industries to support the logistics for your business.
Same day courier Newport helpful links
City of Newport: helping any business with free and confidential advice and support.
Newport City Council: offering information and business support in Newport and the surrounding area.