Colchester, a town located in East of England
Same day courier Colchester services are provided by Same Day Couriers Direct in this town. The town is located in Essex.
Map data: Google
Why does Colchester claim to be Britain's first city? As far back as AD49, Colchester was given the status of a Roman Colonia. The status was awarded by the Roman Emperor Claudius. Colchester offers history and heritage spanning over 2000 years. History buffs can explore Roman ruins, Medieval buildings and sights of the Civil War destruction. Add to this, museums and galleries, entertainment and shopping in the town allows Colchester to boast a fantastic experience for the visitor. There's also the Colchester Zoo, one of the UK's top family attractions.
Colchester economic sectors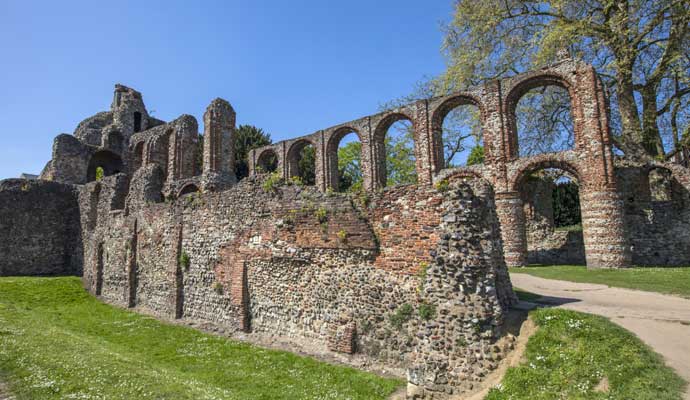 Key growth sectors:
creative, digital & tech
advanced manufacturing
finance & business support services
tourism
retail
"Known for being Britain's first city and oldest recorded town, Colchester today is undergoing a £3bn transformation befitting one of the fastest growing districts in the country. Five areas around the Borough are currently undergoing regeneration or have been designated as Growth Areas."
Same day courier Colchester services
Colchester's transport links makes it an attractive town for businesses. It is just over 50 miles from the capital, London, by train. Harwich International Port is only 20 miles away. London Stansted Airport is located just over 30 miles away and London Southend Airport is only 40 miles away.
Colchester is home to a number of businesses with a head office. Including Cloudfm, facilities management; Care UK, with over 150 care homes across England, Wales and Scotland; haart, the UK's largest independent estate agent and Tarmac, the UK's leading supplier of construction materials has their head office in Solihull but they also have an office in Colchester.
Colchester is served by two airports that almost equally distanced, with London Stansted Airport slightly closer than London Southend Airport. From London Stansted Airport, there is the option to fly to Europe, Asia and Africa with over 140 direct and connecting flights available.
Colchester with the importance of the construction industry needs a same-day courier that specialises to provide a fast and reliable service. At Same Day Couriers Direct, we use our expertise, not only in the construction sector but also in various other industries and provide support for your business requirements. We have the same-day courier service that meets your expectations.
Same day courier Colchester helpful links
Colchester (Ultra Ready for Business): Colchester Borough Council providing a full range of business support services to help you grow in Colchester.
Visit Colchester: all the information for the latest news, events and offers for visitors to Colchester.