Bolton, a town with a population of a city in the metropolitan county of Greater Manchester
Same day courier Bolton services are provided by Same Day Couriers Direct in this town. Bolton is one of the largest towns in the country to have never been granted city status.
Map data: Google
Bolton offers many great days out; enjoyed by tourists from around the world. Bolton is, historically and traditionally a part of Lancashire. As a former mill town, Bolton has seen production of textiles since Flemish weavers settled in the area almost seven centuries ago, the settlers introduced a wool and cotton-weaving tradition. For those with an interest, Bolton Museum Art Gallery & Aquarium is a must.
Bolton economic sectors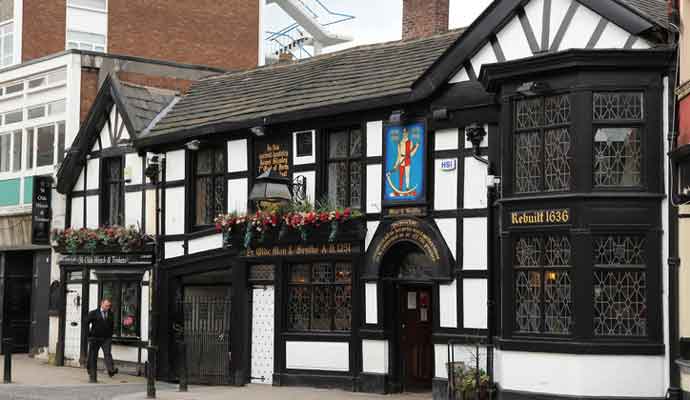 Key growth sectors:
manufacturing & logistics
professional services
creative & digital
retail and leisure
science and R&D
green technology
As Bolton falls under Greater Manchester, many sectors are closely aligned with key sectors in close by Manchester. Bolton boasts the second highest employee base in Greater Manchester including a 40% high skilled workforce.
Same day courier Bolton services
Bolton has high ambitions for the Bolton of tomorrow with their 'Bolton 2030 Vision'. Bolton, geographically is very well placed for business. The town is only 15 minutes by train from Manchester. With just a 40 minutes journey to Manchester Airport. Bolton is also ideally located to major motorway routes.
Bolton is home to Logistics North; the biggest development of its kind in the North of England and used by many internationally established leading brands. Including MBDA; Aldi; Lidl; Amazon and Whistl.
Bolton, being part of Greater Manchester, benefits by access to Manchester's services such as the airport which allows access global destinations.
Any courier service in the North West and particularly for a large town like Bolton and even more so due to the close proximity of a number of large towns and cities, needs an exceptional logistics partner. With Same Day Couriers Direct, we offer experience in various industries. We have all that businesses may need in a courier service to meet the needs with the logistics that you require.
Same day courier Bolton helpful links
Invest in Bolton: information for what's available for businesses including opportunities. "Business Bolton is there to help with employment, growth opportunities and funding. We want your business to thrive in Bolton."
Visit Bolton: information for visitors. Including not just the town but the surrounding countryside area.