Rotterdam, a major port city of the Netherlands
Same day courier Rotterdam services are provided by Same Day Couriers Direct in this city, one of the major engines of not only the Netherlands but also Europe as Rotterdam is Europe's largest seaport.
Map data: Google
Rotterdam offers much to the visitor travelling to the city; enjoyed by tourists from around the world. The Maritime Museum's has vintage ships and exhibits that trace the city's seafaring history. There is the 17th-century Delfshaven neighbourhood which offers canal-side shopping; a visit to the Pilgrim Fathers Church, allows you to witness where pilgrims worshipped before sailing to America. The city is now known for modern architecture mixed with the old after rebuilding post war.
Rotterdam economic sectors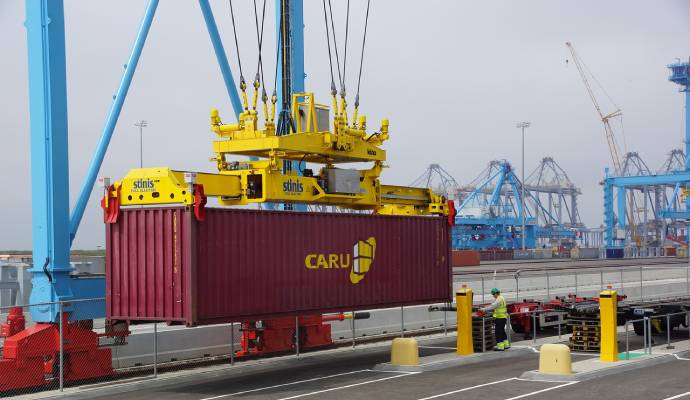 Key growth sectors:
"Rotterdam is a dynamic metropolis, internationally renowned as a 'gateway to Europe'. Our port is at the center of Europe's largest maritime cluster, but we also play at global level within other strong economic sectors such as Clean Tech, Life Sciences & Health, Energy, Agri & Food, Transport & Logistics and Finance."
Same day courier Rotterdam services
Rotterdam with The Hague nearby is home to many well established companies from the finance sector as too the Netherlands as a country, including ING and Aegon. The more familiar, Unilever, which is a 'giant' based in the UK has a Foods & Refreshment Division HQ in Rotterdam.
Rotterdam is served by Rotterdam The Hague Airport. The airport offers primarily European destinations. Amsterdam Airport Schiphol is the main airport in the Netherlands for international travellers further afield. There are frequent trains from Rotterdam connecting to Schiphol.
The Port of Rotterdam is the largest seaport in Europe. It's also the world's largest seaport outside of East Asia. The port is located in and near the city. The Port's turnover is approximately €750 million and it employs over 1,200 people.
Rotterdam has the advantage in that the Netherlands can boast a well-connected transport infrastructure with the rest of Europe with an advanced network of road, rail and waterways.
Rotterdam is a city that will always need a courier service that can offer a competitive edge for any business. At Same Day Couriers Direct, we offer specialism in key sectors of the city, with this and experience of working in a variety of industries, we offer a level service you'll need in a courier service to meet your business needs for a delivery specialist.
Same day courier Rotterdam helpful links
rotterdam partners: providing information and support to investors, entrepreneurs, (future) visitors and residents.
InnovationQuarter: support for economic development for the Province of Zuid-Holland, also known as the greater Rotterdam-The Hague area.
Holland.com: the official website for the Netherlands as a tourist destination.