Even before the pandemic, I have been an online shopper as far back as I can remember. I have, mostly, been happy with the parcels delivered and the quality of the goods, but sometimes I would find myself in situations where the item was not right, such as it didn't fit, or in some cases, my parcels would get lost, arrive too late or I wouldn't be home to receive my package, and I would be stomping the streets trying to find which nice neighbour it was taken in by. On the other hand, my mum never understood the craze for online shopping and in particular a speedy delivery. I recall her saying to me; 'If you want a same day delivery service, why don't you just go to the shops yourself? You will know if you like the item, buy what you want and deliver it home yourself! No complications!'
I agree with her in some cases, but it just isn't that easy anymore, especially in the current pandemic and lock-downs. What if you can't leave your home to get out to the shops or don't want to leave your home? As the necessity for staying home grows more robust, and so does home delivery services, we will look at what's new in delivery assistance and security of our parcels, and what's likely to change in the future if it hasn't already done so.
Same day delivery service developments that put the 'e' in eXCELLENCE
eTHETHR
The future may firmly be upon us with the California based company Strategic Innovations. From Strategic Innovations comes eTETHR, a device attached to your door, wall, and side of the house or almost anywhere. When approaching an eTETHR, the device will light up for the courier to see where to place the delivery. The delivery is then attached by a wire which is there for security purposes. If this wire is touched, cut or moved in any way the device will sound a loud alarm and has flashing lights, the device will then automatically calls 911 and the culprit's smartphone is tracked. This is to help keep thefts away from parcels left on doorsteps, and you will be pleased to know the device is set up, so the alarm does not sound when you open your door to retrieve your parcel.
eBOX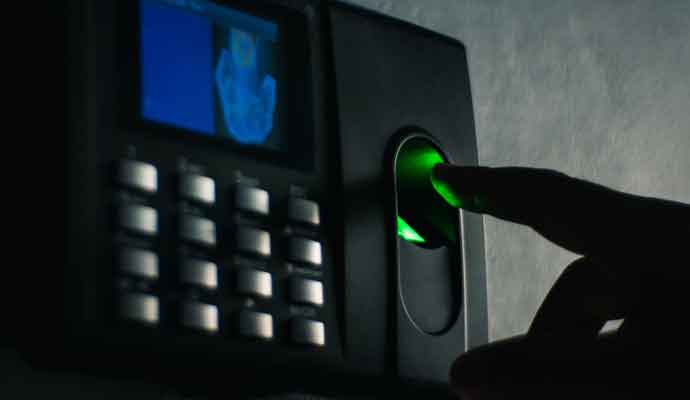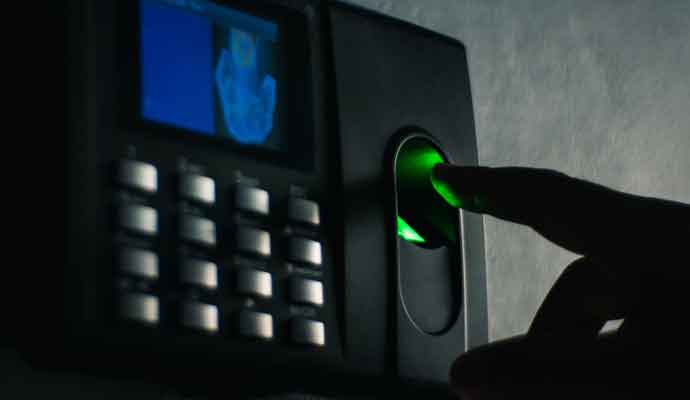 From the eTETHR comes the eBOX, these are expanding modules which are attached to what's known as the eDOR. The eBOX is a creation available in different forms.
There is the Primary eBOX which can hold around four bags of groceries, parcels and food deliveries and can take up to 100lb in weight. The Valet eBOX is one which is specifically designed to hold dry cleaning and is used for pickup and delivery purposes.
There is also the High-Security eBOX which features biometric lock protection. This allows you to safeguard and secure your delivery. You can decide which people on the outside and the inside can have access, so if you're awaiting a personal delivery, you can use the biometric protection system to control who it is that retrieves the parcel.
eDOR
The latest invention from this company is the eDOR known for its smart door delivery and security system. The eDOR is a physical door that can be installed to your home or your business building, and it may be the perfect solution for your troubles of damaged, lost and missing parcels. They didn't just stop at expanding security deposits in your door, the eDOR comes with a built-in security system, two way HD night vision cameras and a communications system, what a smart solution to security and keeping thefts from not only your deliveries but also your home.
Cleveron, a clever by nature company that is thinking smart to offer a speedy, convenient, same day delivery service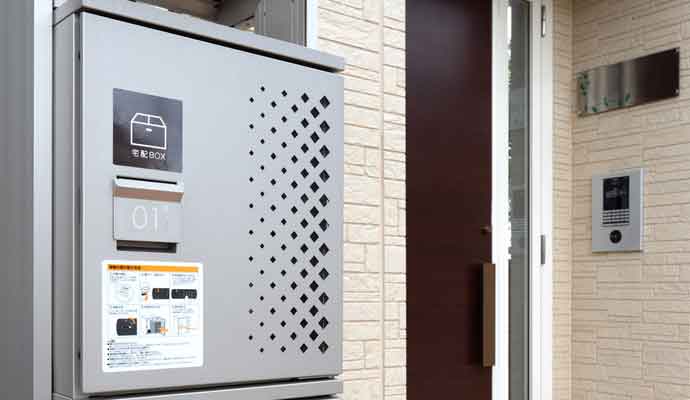 Cleveron has created what is known as the Cleveron 201. The Cleveron 201 is for deliveries and targets grocery shopping, making your weekly online shop more accessible. Online grocery shops have become increasingly popular lately. You may be taking to online grocery shopping if you can't get out of the house because of the current times we live in or if just like me you really dislike the weekly grocery shop.
The Cleveron 201 is a personal parcel locker that is installed at the front of your house and is operated via a mobile app. Cleveron has partnered with e-Coop and e-Selver on this project as a pilot scheme in Estonia, and it allows you to rent lockers and have groceries delivered any time of the day, regardless if you are home or not. Cleveron 201s are also used for regular mail and packages along with your groceries. The Cleveron 201 allows you to order online and collect whenever you are home from your delivery locker, using nothing but your smart app to unlock and claim your goods.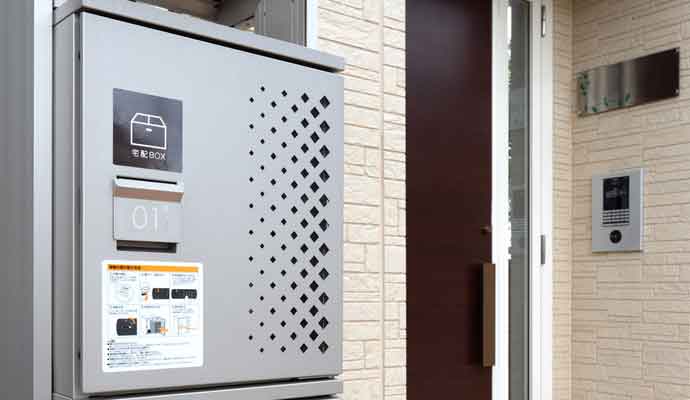 What has six wheels, can travel in the dark and provide a same day delivery service, day and night?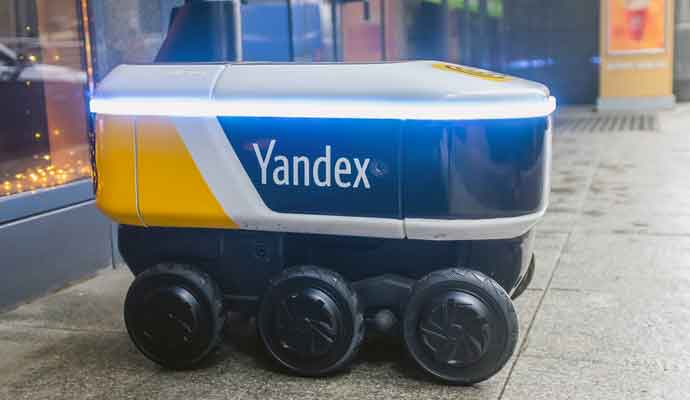 The company Yandex based in Russia, has a project underway. This project is a small self-driving six-wheeled delivery robot. The robot self-drives through city sidewalks at a walking pace, plans its own route, and stops for obstacles and objects, pedestrians and animals included. The robot doesn't eat carrots to see in the dark but instead uses Lidar technology, which helps them travel in the dark. This technology allows them to confidently navigate at night and sets out a beam of light to measure distance. The Yandex delivery robot, also known as Yandex Rover, is delivering within a small section of Moscow and can deliver restaurant meals, grocery store goods, and online orders. A same day delivery service is an obvious must when it involves food. Yandex has great expectations for this delivery robot and hopes to expand more in the future. Lookout Range Rover, Yandex Rover is in town!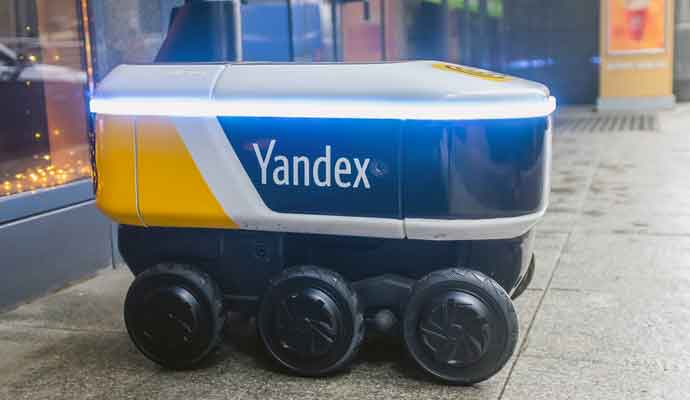 A creative future for new technology and innovation
From eBOXs to Cleveron 201s and self-driving robots, there certainly is a creative future for a same day delivery service. Technology is forever developing, and it seems that way for delivery services too with these examples of new ideas. Offering security and safety to our parcels, it sure is a take-off for new technology, especially with the world's newly emerging needs.