The longest roads in the world for road trips
Who's looking forward to a long road trip this summer? Eat up the miles in your chosen transport, car, motorbike, coach? Perhaps one of the world road trips you've seen on television? Sounds bliss and for many this will be a reality in the UK this year as we staycation and look for something different to do. Of course at Same Day Couriers Direct we are on road trips every day and some longer than others.
So let's get planning and dreaming for days to come when we can again resume foreign travel. The longest continuous road in the UK is of course, the M1 from London to Edinburgh in at a fairly decent 410 miles. However, it has to be said, this is not through the towering mountains and lush forests you will find elsewhere. It's a busy arterial route beset by roadworks – some masquerading as road improvements indeed – so expect thundering HGVs and couriers galore with a same day mission. But it is a totally feasible one day drive. Not like some of these beasts coming up.
The Pan American Highway for your world road trip
Top of the list is the Pan American Highway from Alaska to the very tip of Argentina and measuring in at a staggering 29800 miles. That figure might be disputed in some purists' minds as there is 60 miles of wilderness where Central and South America meet called the Darien Gap which needs to be crossed by boat or plane.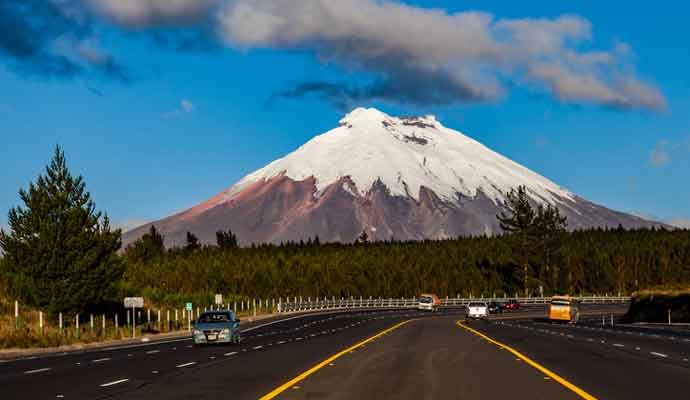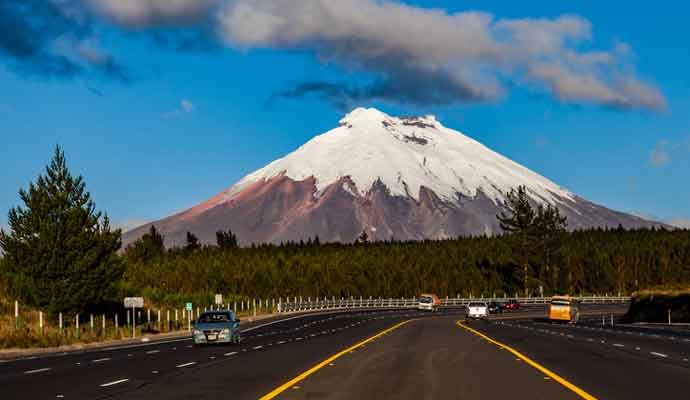 How long should you allow for travel this behemoth of a highway? If you were driving eight hours a day you would need to set aside nearly three months to complete the entire route. Road maintenance isn't exactly consistent either. There are many sections especially in South America with poor road surfaces. Indeed, there is no road surface on certain sections of the route and the drivers have to overcome many difficult areas including passing through mountains. Roads in some of the mountains tend to be extremely narrow. Large stones can be seen crumbling with the unfenced road slopes while driving. Frequent floods and landslides lead to the complete destruction of the road at some points. Indeed this road gets a dubious mention in "Most Dangerous and Lethal Roads"
Highway 1 – Australia
If you want to stay in one country Australia has the road for you at 9,000 miles which loops around the entire continent and connects the country's major cities. As you'd expect in Australia, the locals have a name for this route – The Big Lap. The route passes through Sydney, Brisbane, Cairns, Darwin, Broome, Perth, Esperance, Adelaide, Melbourne and also hops across the Bass Strait to Hobart, Tasmania and professes to be one the most scenic long drives around.
Highway 1 is a busy route with more than 1 million people using it every day. Whether it's for transporting goods, commuting or exploring, Australia's Highway 1 is the never-ending circle of travel possibilities.
This route is quite possible to complete in a fortnight including the return ferry trip to include Tasmania. But that's virtually nonstop driving. A month is probably more realistic to see some of the sites. The road is good with a metalled surface the whole way, well maintained and busy enough that you won't get stranded or lost – unless of course, you veer off into the Outback! Here's a good site to check out if this trip is on your travel agenda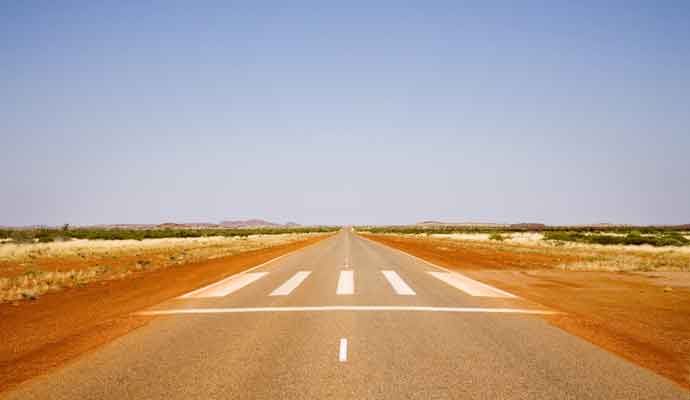 Watch out for the flying doctor's landing strip, it's not a pedestrian crossing!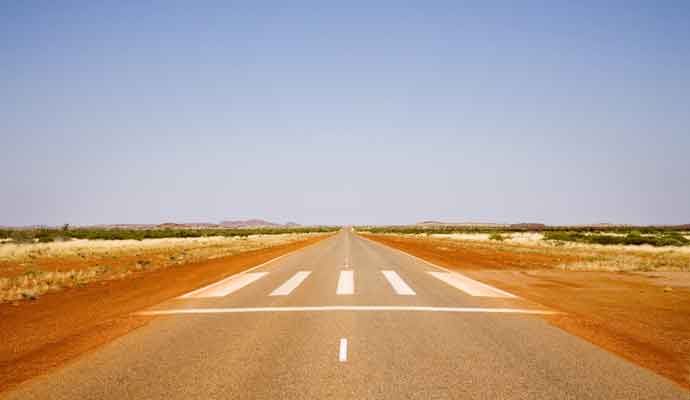 Trans- Siberian Highway – Russia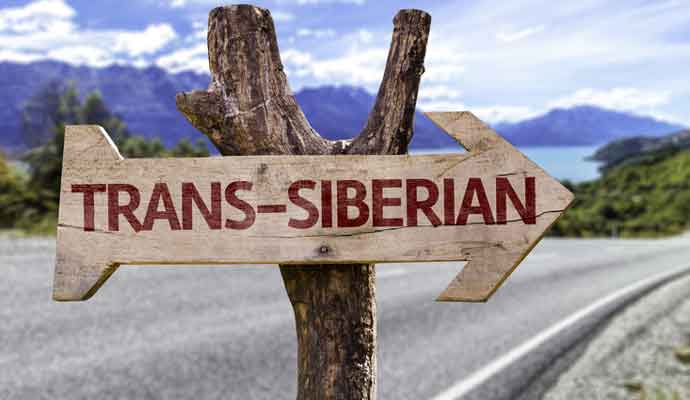 Now for something a bit chillier – well in winter at least.
From St Petersburg on the Baltic Sea to Vladivostok on the Pacific, this trip is one not for the faint hearted. Racking up 6800 miles you may well meet on the way across throat singers, circus acts, Buddhist prophecies, and car shepherds. The mind boggles. This road was built by gulag inmates and varies from pristine motorway in the west to badly paved roads in the east. For most of the year, conditions are excellent (if a little cold), but during the warm, wet summers, sections of the road are transformed into an impassable quagmire. Timing will be everything to complete this journey. The best time to undertake the trip weather wise is between June and September.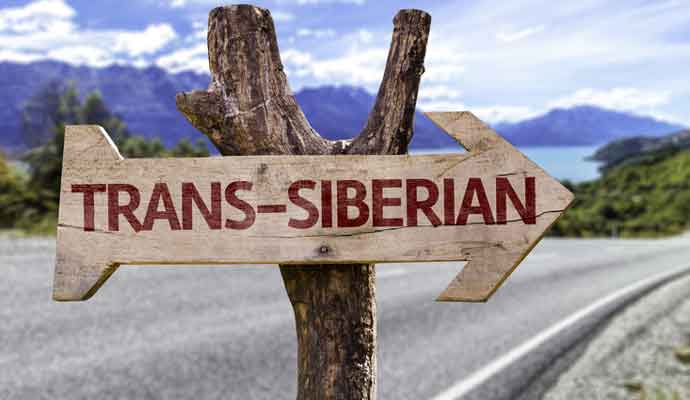 However, do bear in mind that traffic in Russia is unpredictable so expect to encounter dangerous overtaking and excessive speeds in urban areas. Indeed it is highly recommended to never travel this road alone. Some of the Siberian section is unpaved, and traverses remote stretches far from help or fuel. Russia also has a high per-capita death rate of its drivers, due to bad roads and drinking. Roads and cars are often in dangerously bad condition.
Just for fun we entered into Google Maps the driving directions from Same Day Couriers Direct main address to Vladivostok and we've to allow 151 hours driving time in total. We might need more than one dedicated driver for that route.
Trans-Canada Highway
Of course, it's going to be the BIG countries with the big roads so it's no surprise that Canada comes in at number four with 4860 miles from Victoria on Vancouver Island to St John's in Newfoundland.
We couldn't find any information that this was a dangerous road to travel on. But building it wasn't without its challenges though as this article explains.
"The highway faced three major construction challenges. The first two hurdles lay between Sault Ste. Marie and Wawa in Ontario, along the shores of Lake Superior. The first challenge was that the area had no existing roads. The region's muskeg swamps posed the second challenge. Building a highway through these deep swamps required 25 bridges and tonnes of gravel to create a solid road base. The third challenge was building through Rogers Pass in British Columbia. With an average of 8.5 m of snow per year, Rogers Pass received many avalanches. These avalanches threatened to close the highway to traffic for 75 or more days a year. The solution was a unique system of snowsheds (roadway coverings) and controlled avalanches."
If you want to travel this route, remember it covers six time zones from congested urban freeway in Ottawa and Montreal to thousands of kilometres of sparsely-populated wilderness in north western Ontario or steep mountain ranges in the Rockies. The route does pass through most of the populated areas of Canada. So, be sure to leave lots of time, a month at least, to allow for some stops and rest. The road itself is often a four lane highway but never less than two lanes.
India and China as one of your world road trips
As you'd expect both these countries also have top 10 distance highways. The China National Highway comes in at 3541 miles but this classification appears to have been 'abolished' in 2010 and now is the G1011 Harbon – Tongjiang Expressway. We're just not so sure here so if you know something more factual, please let us know.
India boasts the Golden Quadrilateral National Highway at 3632 miles. It gets its name from the fact that it connects Delhi in the north, Kolkata in the east, Mumbai in the west and Chennai in the south. The roadway is a relatively new project started in 1999 and completed in 2012 with four and six lane express highways. Another fact to make road builders in the UK weep is that it was built at almost half the original budget. Wow! 12 years to build 3632 miles of four and six lane roads at half budget. To complete this route just as a driving experience would take seven days crossing 13 states with 12 hours to 20 hours of daily drive time. However, as India is packed with history and must see tourist attractions, allow somewhat longer. This article from 2014 in Autocar might give you some inspiration.
Back to Blighty
We have nothing to compare to the longest road trips in the world. We perhaps have some of the most congested at times; we certainly rack up our fair share of roadworks. However, we have no fear from bandits, car shepherds, falling mountains, vast deserts or extreme temperatures so maybe we'll stay at home gladly this summer and enjoy some of the UK's scenic routes instead and hold back on any world road trips.