If you love driving like Same Day Couriers Direct then you'll be drawn by the lure of the open road. Which roads though will really get your attention? Remember all roads are not created equal!
Some are practical, others are best avoided. However, if you're looking for some real tarmac based adventure then read on as here we look at some of the best drives the UK has to offer.
Forget the family saloon, SUV or delivery van for a moment. Imagine yourself in your dream car. Maybe an Aston Martin, perhaps a Ferrari or maybe even a motorbike instead – that's your choice. Are you ready? Then let's start those engines…
Alnmouth to Lindisfarne – Northumberland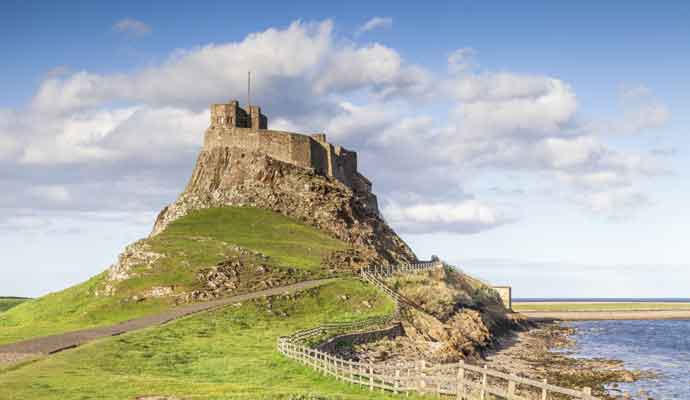 To some driving is a chore. A means of getting from one place to another. Yet with all the time that the average person spends in a car perhaps people should learn to enjoy it just that little bit more. Obviously we're not encouraging people to pay no attention to the road or other drivers, but there are other things happening in the areas through which you travel. One thing is certain is that this route would certainly be a great place to start if you wanted to change your mindset.
Northumberland is rugged, exposed to the ravages of the North Sea and all the more beautiful for this reason. This route actually follows the shoreline itself and so serves up a beautiful view after a wondrous vista across the North Sea itself.
With the sea on one side you'd perhaps be forgiven for giving it all of your attention – but you really should be more observant. Every road has two sides, and facing the sea you'll find castles such as Bamburgh towering above the Hills and standing in defiance of the elements themselves.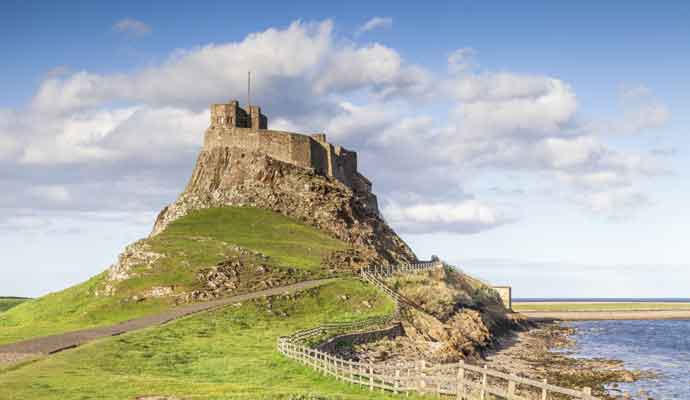 Every journey has an end and where better to finish than the nature reserve of Lindisfarne. Once invaded by Vikings in 793AD Holy Island and Lindisfarne Castle are beautiful enough from a distance – just wait until you are truly in their presence though. They are majestic. The causeway to Holy Island however is tidal, so be aware of time otherwise you'll be stranded!
Isle of Arran Coastal Road – Scotland
Go across the country and find this 56 mile coastal loop drive which gives you it all. Be prepared for the contrast of craggy northerly highland views and rolling lowlands to the south. All of this is broken up with beautiful sea views throughout.
Some say that the weather makes or breaks the journey. Here however with the days varying from sunshine to storms you're likely to see a little of everything. Don't be put off by poor weather, you're inside the car after all. Instead try and see how the scenery changes according to the elements. One day it may appear welcoming, the next foreboding. That said, it's probably best to do the loop more than once to see the true effect of Mother Nature – you'll certainly be glad you did.
Causeway Coast Route – Northern Ireland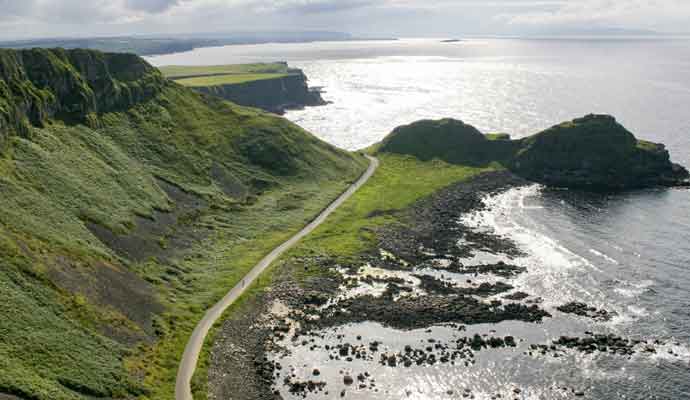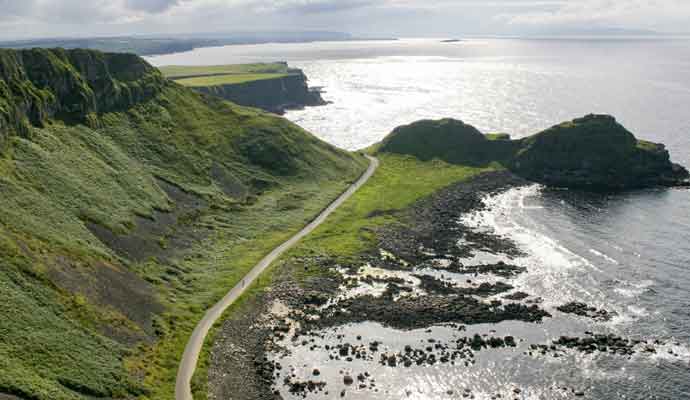 Across the sea to Northern Ireland you must go! Travel from Belfast along the M2/A2 and then onto the Causeway Coast Route. You'll see Carrickfergus Castle and drive between the mountains on your left and wide open sea to your right. Things may have started all green and peaceful, but they get increasingly wild as you drive ever forward. There however lies the adventure of this 130 mile route. Continue on and you can see Scotland again but you'll stop for certain at the world renowned Giant's Causeway. Though this piece is about the driving, every good trip needs a few memorable stops and this one will create lifelong memories for sure!
A39 Bath to Falmouth
The South West of England is wonderful. People may at times bemoan the lack of a fully functioning road network, but then again some of the roads that they do have are beautiful – just like the A39. It is one of the longest heading from Bath all the way to Falmouth. Perhaps between Barnstable and Newquay might be the most picturesque section, but that shouldn't belittle the rest by any means. You're likely to hit traffic, but then again that serves only to give you more time to see what is around – and that will not disappoint in this instance.
Hardknott Pass – The Lake District
A different drive altogether, and at times you'll certainly have eyes for the immediate road ahead only. Perhaps the passengers will enjoy this trip more than the driver provided they have a head for heights and can deal with all the hairpin bends and hills. It really tests your driving skills and competence, but then again that's surely better than sitting stationary on a motorway on a Bank Holiday?
North Coast 500 – Scotland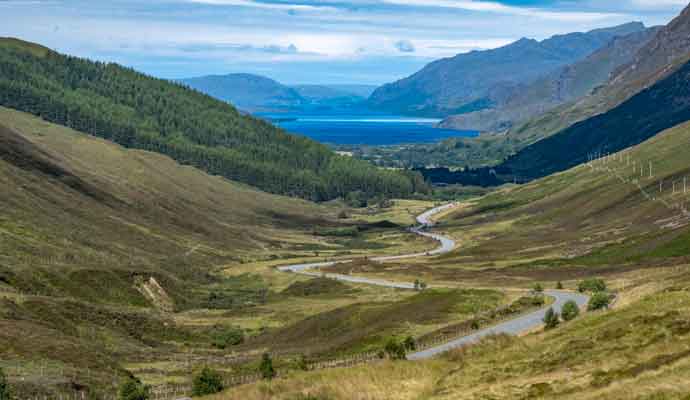 More of a road trip than just a drive, the North Coast 500 is the UK's answer to Route 66. Castles, beaches, mountains and more lurk around corners just waiting to be discovered. You will not want to race, but to take your time and savour every moment. If you've planned a 5 day trip, it may easily double in length just to get everything in! Be sure to plan this adventure carefully though as it is popular, accommodation on route becomes booked up early and petrol stations are a little further apart than you might envisage – so never miss an opportunity!
Whenever you want to say something is "best" you are opening yourself up to potential criticism. People will be quick to say "what about this" or "how about that". This list is of course subjective and by no means conclusive. What it does serve as however is a great starting point for those looking for an adventure. If you're drawn to the open road, then make sure that you find the very best roads. These are just a few great places to start your adventures and see where the open road leads.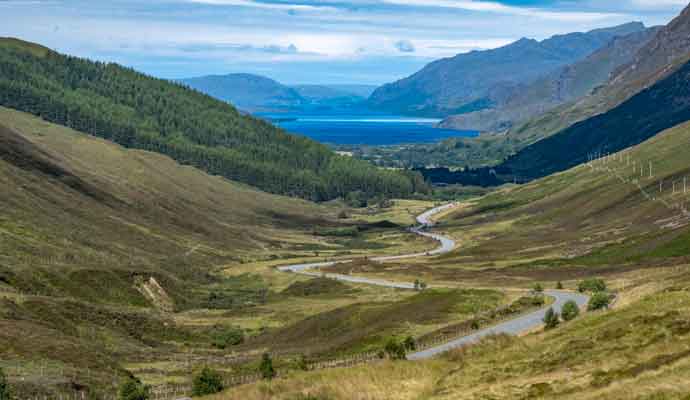 We've covered the country for you from top to tail, and even hopped over the water too. In fact we've produced a coverage akin to the service you'd expect from Same Day Couriers Direct! If you'd like to learn more about how we can help your business thrive then ring 0333 772 1010