We look at the history of two of the world's most renowned parcel delivery service companies
Most people will have heard of both UPS and FedEx. Many will have used their services. How did they get where they are today? What does it take to get to the top and stay at the top?
Here we look at the two companies and how, from humble beginnings and over time, they become the world's most successful parcel delivery service providers. We take a look at their journey and growth over the years and what it takes to be the best of the best in the courier industry.
United Parcel Service (UPS), from cellar to universal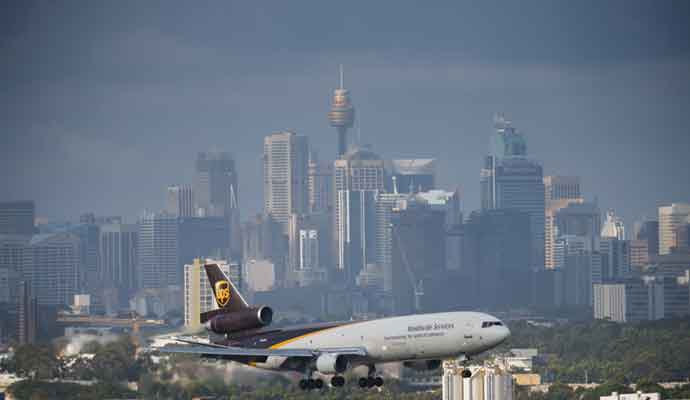 We can trace the history of the first large-scale courier service to a 19-year-old James E. Casey and Claude Ryan to Seattle in 1907. James and Claude started the business on a $100 loan. Their first office, a cellar under a tavern belonging to Ryan's uncle. The first employees ran errands and made deliveries on foot or by bicycle. Ten years later, Ryan had left but Casey continued and expanded the business outside Seattle. Opening operations in Oakland, California, the name United Parcel Service was first introduced. By 1925, with further expansion, the company was known as United Parcel Service (UPS). By the end of that decade, operations covered the whole of the West Coast.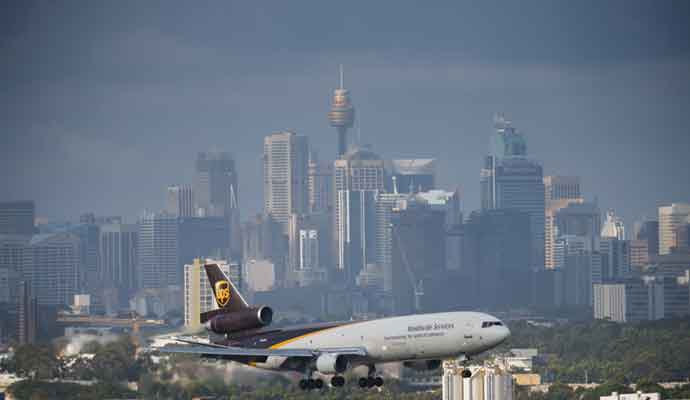 In 1929, the company began offering mail by air but this came to end soon after in 1931. The service was re-launched many years later in 1953 and grew so that by 1988, UPS had created their very own airline service.
Growth and expansion
Around the time of the air mail venture, in 1930, UPS moved its headquarters to New York City. Having started and established in the West Coast, the East Coast was now firmly there to conquer. Over the coming two decades, UPS successfully began to launch in Chicago, Cincinnati, Milwaukee, Minneapolis and Philadelphia.
By 1975, UPS was serving in 48 states around the USA and this was the first year for the business to cross the border and carry out services in Toronto, Canada. Soon to be followed by West Germany a year later.
By 1989 UPS had become a truly international parcel delivery service having expanded their services to Africa, Asia, Europe, and the Middle East.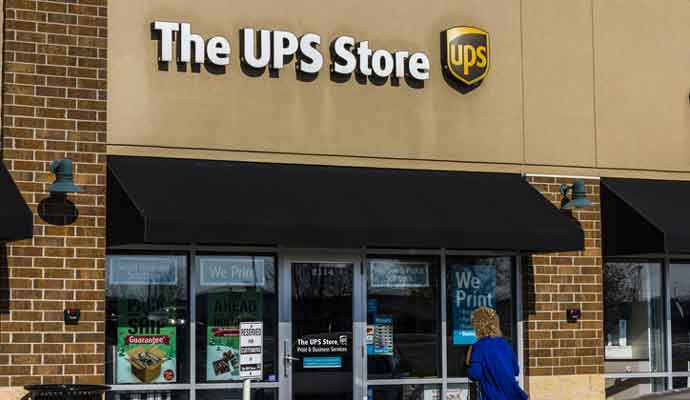 By 1992 UPS offered many more services, including logistics, global freight, financial and of course, mail services. They further branched out to their own internet services in 1994. More recently, UPS growth and achievements have allowed them to move into retail, creating the UPS store that offers packaging, shipment, printing, mailboxes and much more.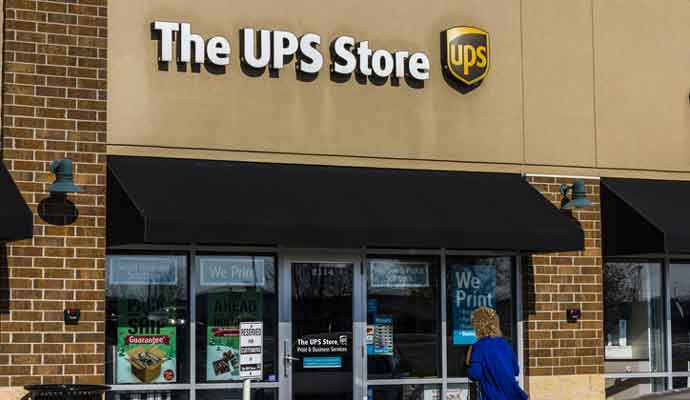 2019 saw UPS take a step up with their technology and created the very first drone delivery service, the UPS Flight Forward™ Drone Delivery, shown to be a solution for life-changing medical delivery.
FedEx
FedEx is another successful, high quality, high flying, well-known global courier and transportation service. Like all businesses, they didn't start at the top. Compared with UPS, FedEx is more recent. It was only because Fredrick Smith, who had bought an interest in Arkansas Aviation Sales found it perplexing how difficult it was to get packages delivered by airfreight within one or two days, that he went on to become the founder, creating the company known as Federal Express Corp, in Little Rock, Arkansas in 1971. The word federal was specifically used by Smith to resonate with the public as in the 'Federal' Reserve Bank. Smith's initial idea and business plan was to collect cheques from banks, fly them to a central hub, then deliver them the next day to the Federal Reserve who had been big fans of the idea and wanted to buy-in.
Smith had already drawn up the company's concept in a paper at Yale in 1965; he looked and called for a system specifically designed for urgent deliveries. It is understood, at the time, Smith's professor wasn't impressed and gave him an average grade.
Challenges
Like many businesses facing some challenges, Federal Express had a very early one; this was The Federal Reserve directors not awarding the contract to Smith. Smith had already invested in two Falcon jets, leaving the company with two jets and a $3.6 million loan from the National Bank of Commerce of Memphis. This resulted in a change of action for Smith and this is when he created Federal Express for a wider delivery service in the USA.
Growth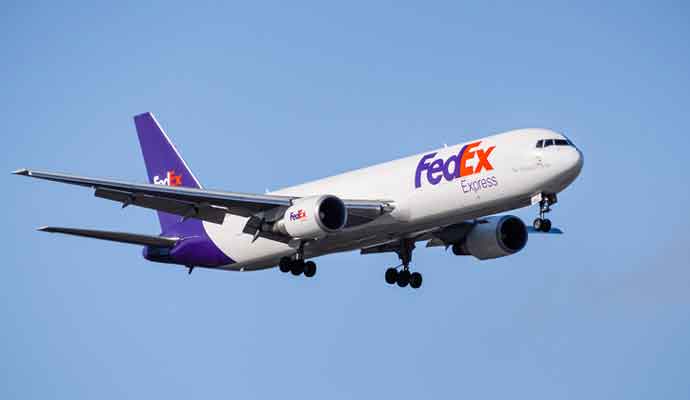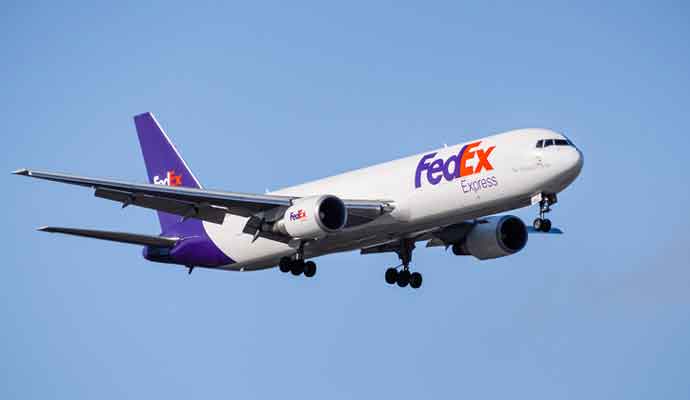 In 1973 Federal Express relocated operations to Memphis, Tennessee. Officially began operations on April 17 with the launch of 14 small aircraft from Memphis International Airport. On that first night, they delivered 186 packages to 25 US cities covering as far as New York to Miami, Florida. The location was ideal for the jets to deliver overnight to US cities and a modern express delivery industry was born.
It wasn't until 1975 that we see the company show a profit but this was the year they became the preferred choice of many businesses who wanted high-priority goods carried. Federal Express was now firmly the standard setter in the industry.
In the early part of the decade, having taken a leading role in lobbying for air cargo deregulation, Federal Express succeeded and with it was able to use larger aircraft. This in turn supported their ambition leading to the company's rapid growth.
By 1984 Federal Express starting serving in Europe and Asia. The company created direct scheduling of cargo to Japan in 1988 after acquiring Tiger International Inc. A year later, Federal Express had become the world's largest full-service all-cargo airline.
Into the 21st century
In the current year, FedEx is a global network reported to have:
services in 220 countries
425,000 employees
630 service planes, 32,000 ground vehicles
47,000 express vehicles
and 14,500 trucks
The arrow in the FedEx brand logo points sideways, however, the rapid growth has pointed upwards since first founded.