The last mile: the last mile of any journey is always the longest, hardest, slowest, most challenging…. it's the last mile that needs all the effort for same day couriers logistics.
If you are reading this and are a courier or logistics company you will know exactly how challenging the last mile is and we'll cover that in a moment. However, the last mile concept actually comes into play not just for same day couriers who are up against the clock on every mission but for any journey.
The long distance runner: that last mile to reach the finish line when exhausted with aching legs requires deep digging.
The weary traveller: that last mile in the dark and dreary night always takes longer with every traffic light at red (or so it seems).
The late appointment: it's always the last mile that sees the clock ticking too fast.
However, the man in the street might experience 'last mile syndrome', he doesn't sit with his logistics team looking into technology and systems to solve last mile problems. Because this final piece of the delivery chain is and has been problematic since deliveries began.
The last mile for same day couriers, where does the time go?
Here's why couriers especially, those committed to same day couriers logistics, spend so much time and effort on the last mile.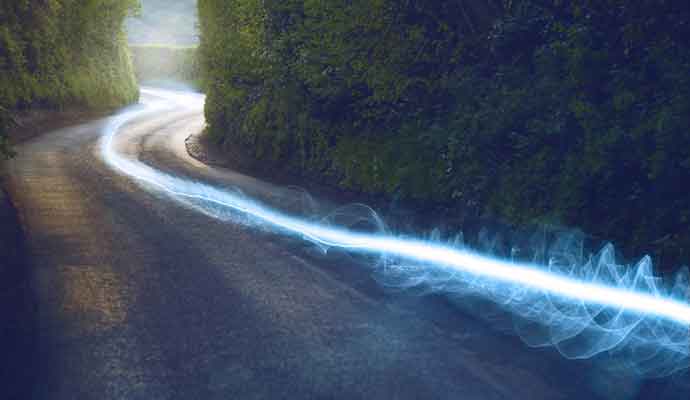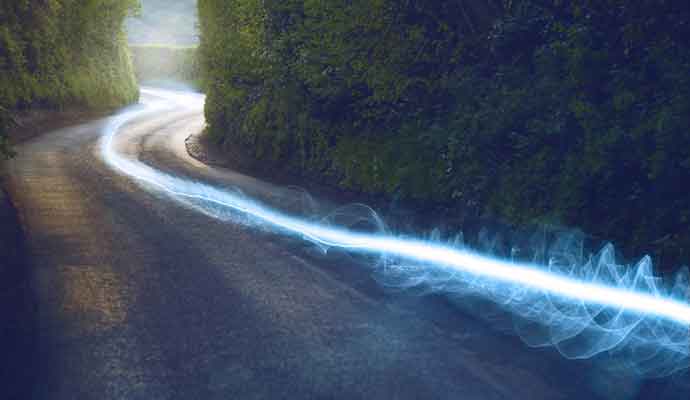 Last mile was originally used in the telecomms industry to describe the difficulty of connecting the end users to the main telecommunication network, often referred to in the UK as the Green Cabinet. The last "mile" of cable or wire is only used by one customer. Therefore the cost of installing and maintaining this infrastructure can only be amortized over one subscriber, compared to many customers in the main "trunks" of the network.
In supply chain management last mile describes a similar problem for both people and freight. In freight transportation networks, parcels and consignments for a whole number of end customers are transported to the central hub in bulk using ships, trains, large trucks, or planes. Once at this central distribution hub, these parcels must be loaded into smaller vehicles for delivery to individual businesses or consumers. This is why the true costs of last-mile delivery often become, in practice, much higher.
If you've ever tracked a package in real time online and saw that it was "out for delivery" for what felt like forever, you already understand that the last mile problem is down to 'inefficiency'. That's because the final leg of shipment typically involves multiple stops with low drops at best two packages getting dropped off at each one. In cities, the outlook isn't much better; what urban areas make up for in stop proximity is quickly negated by traffic congestion.
The costs and inefficiencies of the last mile problem have only been further compounded by the continuous rise of ecommerce during this past pandemic year. This has dramatically increased the number of parcels individually being delivered each day, as well as raised customer expectations to include not just fast, but also free, delivery.
When it comes to the actual real terms, cost as a share of the total cost of shipping, last mile delivery costs are substantial — comprising 53% overall. And with the growing demand for "free shipping," customers are less willing to foot a delivery fee. This is forcing retailers and logistics partners to shoulder the cost. As such, it has become the first place they're looking to implement new technologies and drive process improvements. We've already looked at some of those in previous articles.
But it's not just last mile for your online purchase which, if not received in the expected manner, at the most, will cause some inconvenience.
The last mile for shipping COVID-19 vaccines
Let's look at the last mile issues with COVID-19 vaccines. Because the supply chain for these vaccines, which are going to every corner of the country: busy cities, bustling towns and remote communities, still has last mile syndrome and with added challenges of temperature storage for some. There is also the need to fulfil timely expectations too as appointments have been issued and staff on standby. No-one at the vaccination centre wants to explain to the queues of people that the delivery has been held up because the destination was last on the run!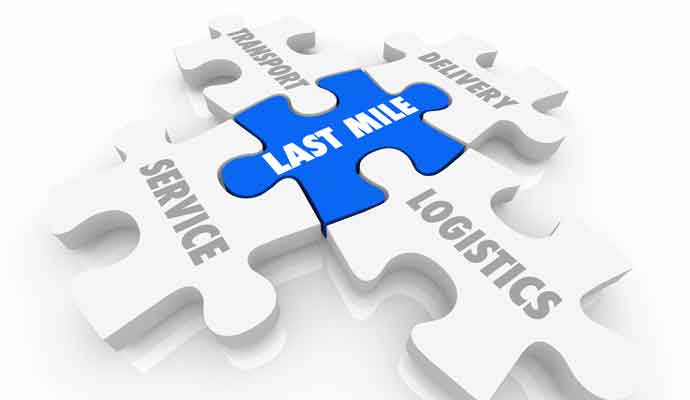 Research and development companies, drug manufacturers, and major logistics providers have the benefit of purpose built deep frozen and refrigerated storage facilities on an industrial scale. Pfizer's COVID-19 production site in Belgium, has hundreds of large freezers in which to store the vaccine before shipment. In cases where these organisations don't have the requisite cool storage capabilities to meet the unprecedented COVID-19 vaccine demand, they're building them from scratch.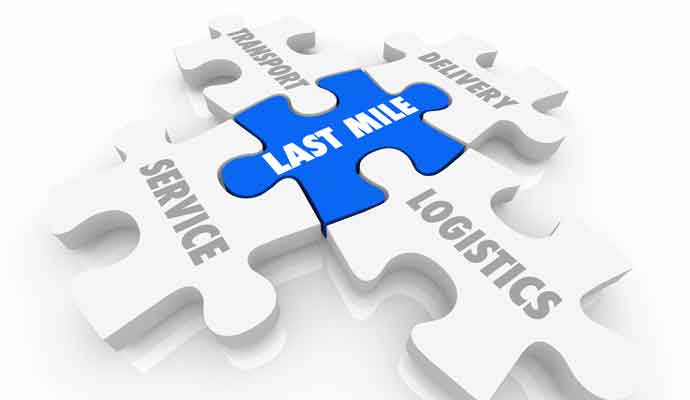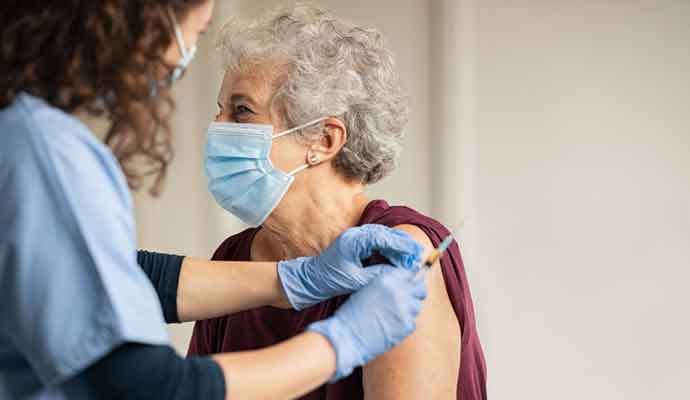 Shipping vaccines from one established, well-funded, and well-equipped distribution hub to another, while still taxing on the scale required to vaccinate the world, involves large-scale, existing logistics networks and providers with decades of cold-chain experience between them. However, localised, last mile vaccine logistics are – at the scale required to overcome COVID-19 – an altogether different prospect.
A Financial Times article suggested that, 'two-thirds of the world is unlikely to have easy access to vaccines requiring frozen storage. This inability to reach the majority of people seeking vaccination is in large part due to lack of sufficient cold chain capabilities, with the article going on to say, 'research by DHL and consultancy firm McKinsey has found that insufficient "last mile" cooling facilities in the final delivery stages and a lack of storage at clinics in large parts of Africa, Asia and South America would "pose the biggest challenge" to delivering a vaccine at scale.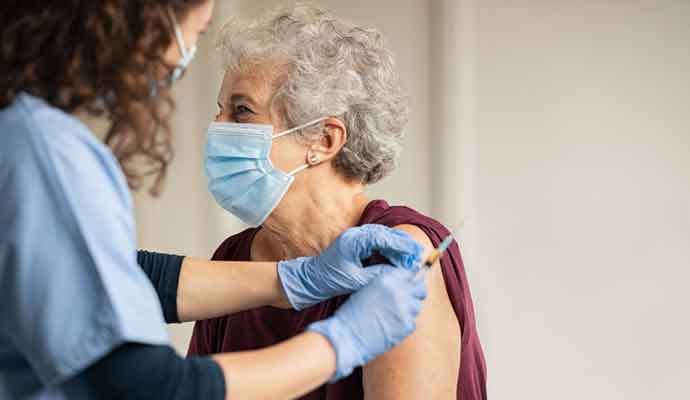 However, here in the UK, with over 40 million doses now given as of date of writing, our same day couriers logistics network has been up to the challenge so far. We applaud each and every one of you. Key Workers indeed. So far there have been no reports of cold-chain deliveries failing and as all the vaccines currently being delivered – Pfizer, Astra Zeneca and Moderna requiring require at least -20⁰ storage. It will be a different story in less developed countries and we watch with interest as to how they cope.
It's a tough job being a same day courier in the UK but across the wide African Savannah, now that's a real challenge for last mile delivery and same day couriers logistics!