Burger vans and cafes: only the best will do
After our popular post last month on services fuelling the nation at motorway services and truck stops for hungry drivers, we thought we'd now cover all aspects of roadside eateries.
So it's time to take a trip around Britain in search of top burger vans and roadside cafes. Ideal places for busy drivers such as Same Day Couriers Direct across the UK to grab a bite and be on the move again, well fed and relaxed. But as our investigations have found all the best snack stop offs are really a superb cut above the perceptions of greasy spoons and chipped Formica table tops. Read on for some inspiration for your next trip whether business or pleasure.
Just for the record we used TripAdvisor, Google My Business and Facebook reviews for all venues to ensure consistently good reviews and there might be a personal one sneaked in there too but we'll leave you to guess which one. We've also included a Google map link for each one so you can find them easily on the move.
We'll start our foodie journey in North Wales at Newry Beach Promenade with the very popular Pete's Burger Bar
Pete's Burger Bar
Newry Beach Promenade, Holyhead Layby by Maritime museum, Valley LL65 1YB Wales
Pete's has recently moved from Penrhos where they were a very popular stop for walkers. As far as we can ascertain the move was dictated by forces outside their control. They are open every day of the week providing their services fuelling the nation apart from Wednesdays (take note).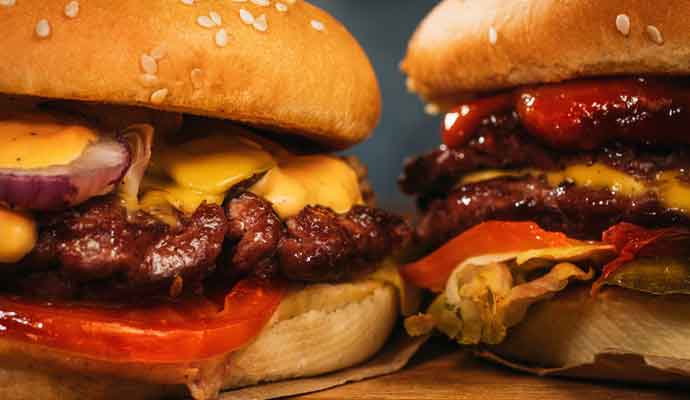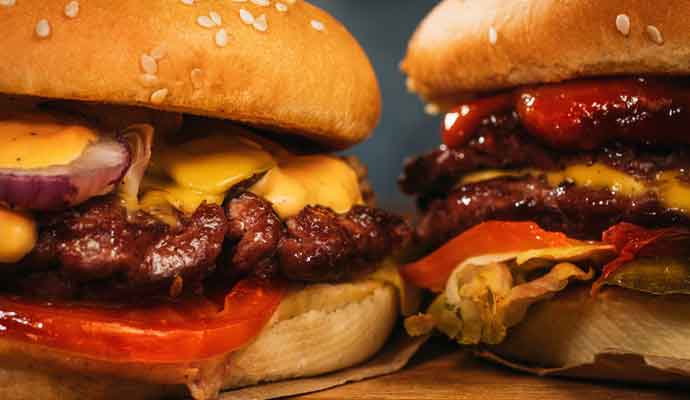 Some review highlights:
"…the double cheeseburger today was spot on as ever – friendly service, cooked to order with ketchup and onions then eaten on a bench taking in the gorgeous views"
"…The burgers are great, so are the huge hotdogs and as for the bellybuster – that's two meals in one! Always freshly cooked, with onions cooked to perfection, too. The hot chocolate is fabulous on a cold day and there's always service with a smile."
What we at Same Day Couriers Direct really liked here was that Pete's answered every single review with relevant words of thanks and also took all feedback in a positive manner, even the very few negative reviews.
Heading for the UK Riviera
Driving south now to the holiday hotspot of Cornwall which we know will be absolutely jam packed this summer with staycationers seeking the sun. And courier drivers seeking somewhere to rest from the relentless traffic jams of the busy roads of the area.
Smokey Joes of Cornwall. Scorrier, Redruth, TR16 5BJ
This venue is way above the normal stop off for drivers, indeed it's a destination of its own but we just had to include it in our reviews if for nothing else than the cakes!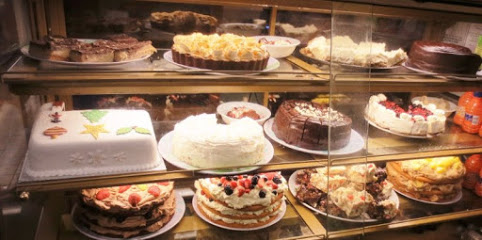 Some review highlights:
"Couldn't wait to get back to eat here. They have a wonderful outside layout with all the Covid malarkey in place and as usual the food is totally top notch. My Mum and Dad used to come here in the 60s and I did in the 80s and have come ever since. Check the menu out, you won't be disappointed."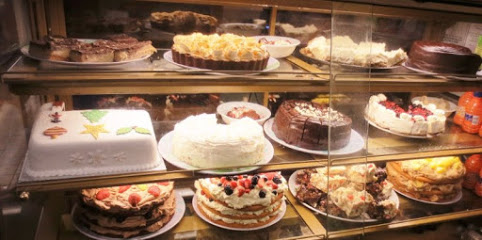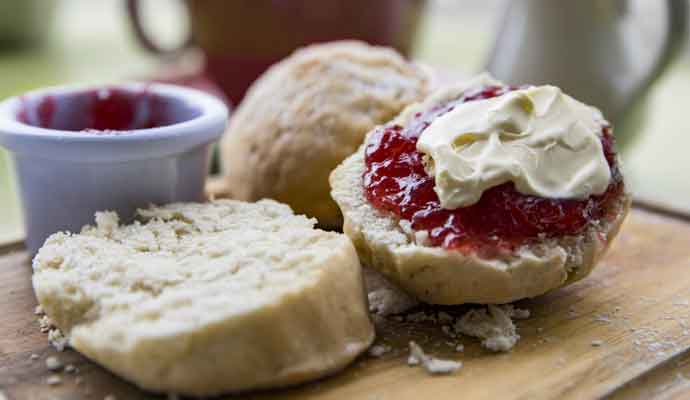 "So delicious, big portions, dog friendly, amazing staff. Warm welcome and nothing is to much. They do brilliant even when it gets very busy."
"Friendly Owners and staff offering fantastic value for money fresh food at very fair prices and a vast menu to choose from it's a must visit for everyone"
This venue offers both sit in and takeaway. There is plentiful outdoor seating to enjoy the Cornish weather and even live music nights. All this is detailed on their excellent website. Added bonus: they are open all day from early to late so even if one of Same Day Couriers Direct drivers is on a mission down the A30, they won't go hungry.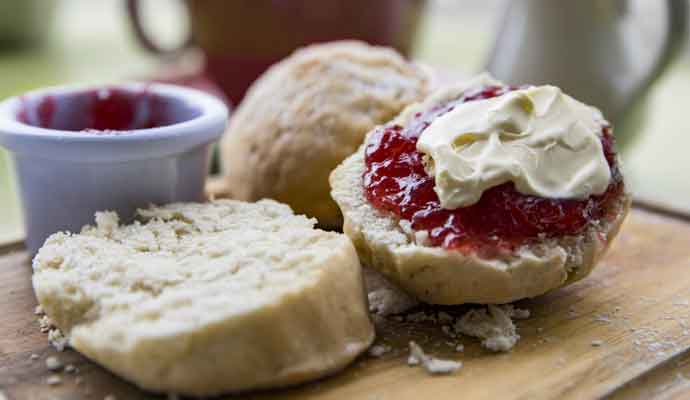 East coast services fuelling the nation
Let's head almost as far east as you can get in the UK with a trip to Lowestoft now. Indeed, this venue advertise themselves as the UK's most easterly takeaway.
On A Roll, 4 Hamilton Road, nr John Gross & Kwik Fit, Lowestoft, NR32 1XF
Some review highlights:
"Good food polite staff great prices"
"My partner and I had 2 cheese burgers and they did not disappoint. Very friendly service also.
"Excellent service and the food is freshly prepared and cooked while you wait."
Again, every single review was answered. (Small tip here for anyone reading this who has a business on any of these platforms with reviews. Answer them all as Google just loves this and may rank you higher).
However, back to why this venue just seems to keep gathering great feedback and a loyal customer base.
extensive menu
cooked to order (very important for freshness and taste)
big portions – people do like value for money
fresh local bread and rolls
local produce
homemade pizzas
home deliveries
indoor seating available which must be most welcome when the North Sea is blowing in
and lastly but possibly the most important; if you can't see what you want on the extensive menu they invite people to ask anyway and they will try to make it for you
We're still staying towards the East of England with our next destination but we just couldn't let this one go by without a mention – the name alone is worth it. Are they "Possibly the best burger in the world?" Well, their vast number of reviews across all popular social media platforms would suggest their customer base think so. Even their livery is a very cheeky take on the lager one.
Carlsburger
Thetford Road, Thetford, IP24 1QN
When it comes to services fuelling the nation and with well over 200 5 star TripAdvisor reviews we don't think anyone will be disappointed. Our team at Same Day Couriers Direct have now added this stop point on the busy A11 to their favourites.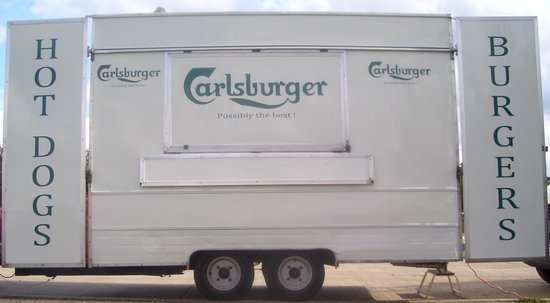 Some review highlights:
…" I can honestly say this is the best hotdog I have ever eaten. Carl is a human dynamo and has a massive selection of condiments…beautifully clean and well kept van. "
"Cleaning like a man possessed is the best description, masks insisted upon with a one way system and no loitering once served, pretty good going for a burger van. The grub was great and at a good price. …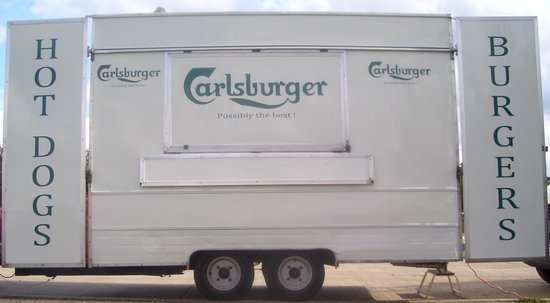 "Excellent food, great service, he goes out of his way to give you exactly what you ask for. Will definitely go back and recommend to everybody"
"This guy makes the best breakfast buttie in the country!"
Carl isn't responding to his reviews but as he looks very much like a solo business and running such a tight ship, we guess he hasn't got the time.
Services fuelling the nation and north to bonnie Scotland
Let's get over to the A1(M) now and drive north the Edinburgh, take the city bypass and head towards Edinburgh Airport and you will pass Hermiston Gait where this next top stop is situated.
Scrumptious Snax, Hermiston Gait Retail Park, Edinburgh EH11 4DF
Some review highlights:
"…I drive past other snack vans to get to this one, great food, great team"
"Best burger I've had in a long time! Service was amazing – the cook went out of his way to make our burgers deliciously customised and great conversation too…"
"Food here is top notch, and great banter from the staff. I've been a few times now. The owner is a wee cracker and the big fella knows how to flip a burger while giving out the chat to customers…."
Again the team at Lynne's make a conscientious effort to respond to reviews and they are now No 1 in the Edinburgh area of 260 Quick Bite venues in Edinburgh according to TripAdvisor. However, like many 'roadside' venues they are only open till 2pm so don't delay your quest for what is almost certainly the best burger in Edinburgh.
Now for a spot of total motoring luxury and one of the few places to stop and park easily on the road to the Highlands. It's not a truck stop but it does have a takeaway, albeit 'Fish & Chips' with lobster top of the menu. It is well and truly a full day out for many. Indeed coach parties descend on this venue as part of a daytrip. Drivers: it's House of Bruar and it's got the lot:
shopping including clothing and fresh produce
scenic walks to stretch the legs
shaded parking for dogs
fresh local bread and rolls
café and restaurant
'Fish & Chip' takeaway
indoor and outdoor seating areas
fabulous toilets
However, it isn't a cheap stop off. Be prepared for some pricey coffee and filled rolls but it is one of the few places to easily pull over between Perth and Inverness with no parking issues so that's why we've included it for all the NC500 visitors this year planning a trip.
This exercise has been hard as there are so many top quality refreshment stops in the UK. The days of the greasy spoons are on the way out. Drivers are demanding more and quality counts every time. We know this because our team at Same Day Couriers Direct tell us, just as we expect quality from them for our customers.
Apologies if we didn't include your favourite stop but tell us about it and we can consider including it in our next review.