Worthing, a town in the South East
Same day courier Worthing services are provided by Same Day Couriers Direct in this seaside town in West Sussex.
Map data: Google
Worthing is a seaside town on the south coast and popular with visitors. With tourism in mind, it has all year events available. There's art galleries and museums, music and nightlife, theatres and cinemas. Worthing Pier is a top attraction and the Victorian pier is almost 300 metres long dating back to 1862.
Worthing economic sectors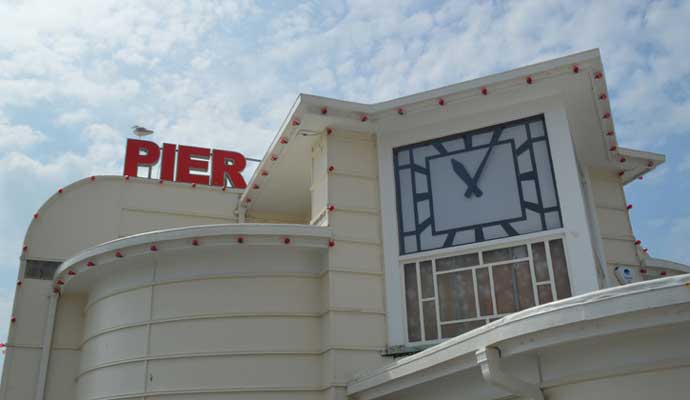 Key growth sectors:
software and digital
electronics
financial services
"Four main sectors in Worthing account for over half (55.4%) of employee jobs, these are in
human health and social work (23.9%),
the wholesale and retail trade including repair of motor vehicles and motorcycles (16.3%),
manufacturing (7.6%)
and education (7.6%)."
Same day courier Worthing services
Worthing is a town with both transport and digital connectivity. "By 2022 Worthing will become one of the best digitally-connected locations in the UK." The town also has direct train links to London Victoria with a journey time under 90 minutes.
Worthing's four main sectors have attracted some major companies to the town. Both Rayner Surgical Group and Allergy Therapeutics have their head offices in the town and GSK (GlaxoSmithKline) is also established in the town in the pharmaceutical sector. Worthing is also a centre for Fintech excellence and is host to one of HMRC's Digital Delivery Centres.
Worthing is served by London Gatwick Airport which is just under 35 miles away. London Gatwick Airport is one of the UK's main airports and can offer over 50 direct flights to all areas of the world.
Worthing is very close to Shoreham Port. The port provides cargo and marine services.
Worthing and its main sectors need a same day courier service that is fast and reliable. At Same Day Couriers Direct we use our expertise in these very industries so can provide support for your business when it comes to logistics. We have the same day courier service that will meet your business expectations.
Same day courier Worthing helpful links
Time For Worthing For Business: for expert advice and bespoke support on all levels of investment from the investment desk team.
Time For Worthing: everything from 'What's On' to 'See & Do' in Worthing.