Nottingham, in the Midlands and located centrally in England
Same day courier Nottingham services are provided by Same Day Couriers Direct in this city. Nottingham is famed for the Robin Hood legend.
Map data: Google
Nottingham offers much in the way of sightseeing; enjoyed by visitors from near and afar. Nottingham can offer a legendary past as the home of Robin Hood. Nottinghamshire is one of the UK's top destinations and in particular the Sherwood Forest. There is a variety of great international restaurants, music and theatre, and unmissable Nottingham events for all to enjoy.
Nottingham economic sectors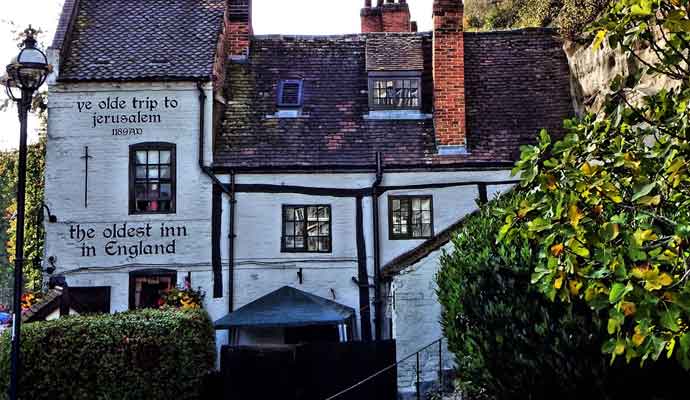 Key growth sectors:
financial & business services
life sciences
logistics
creative & digital
advanced manufacturing
food & drink
"Our food and drink sector employ 17,750 people in companies ranging from global players to artisan producers."
"From gaming to fashion design, film and TV production to data analytics, Nottingham is a city with creativity and innovation…"
Same day courier Nottingham services
Nottingham's ability to link to most of the UK in less than four hours is mainly due to excellent motorway and rail connections. This allows businesses located in the city and the Nottinghamshire area to operate at a very national level. The train journey to London is only slightly more than an hour and a half.
Nottingham can boast a fast growing fintech and life science sectors. With the biggest business centre in the East Midlands, has attracted many leading brands. Including Boots; E.ON; Speedo; Experian; Capital One and Paul Smith.
Nottingham is served by East Midlands Airport. East Midlands Airport serves destinations within the UK and many European destinations as well as connections to worldwide destinations. East Midlands Airport is also the UK's busiest cargo airport and hub for DHL and UPS. Nottingham is further served by Birmingham Airport which offers many long-haul destinations.
The need for urgent delivery couriers in Nottingham and the Nottinghamshire area, makes it an exceptionally specialist industry. With Same Day Couriers Direct, we offer much in the way we use our experience of working in various industries, we have what's required in a courier service to meet business needs including those for a fast, reliable, same day delivery service.
Same day courier Nottingham helpful links
Invest in Nottingham: offering to help and support a business establish itself in Nottingham or Nottinghamshire.
Visit Nottinghamshire: all the information in one place for visting the area.