Northampton, a town in the region of East Midlands
Same day courier Northampton services are provided by Same Day Couriers Direct in this town. Northampton is famed, historically, for its shoe and leather industry.
Map data: Google
Northampton as part of Northamptonshire offers many sightseeing opportunities; enjoyed by visitors from the UK and around the world. Northampton during the medieval times had churches, monasteries and the University of Northampton, all within enclosed walls. Northampton can offer fun-filled days out and some great international restaurants, music and theatre, and some unmissable events including clusters of villages and market towns, Ashby St Ledger is home of the Gunpowder Plot and Fotheringhay is the birthplace of Richard III.
Northampton economic sectors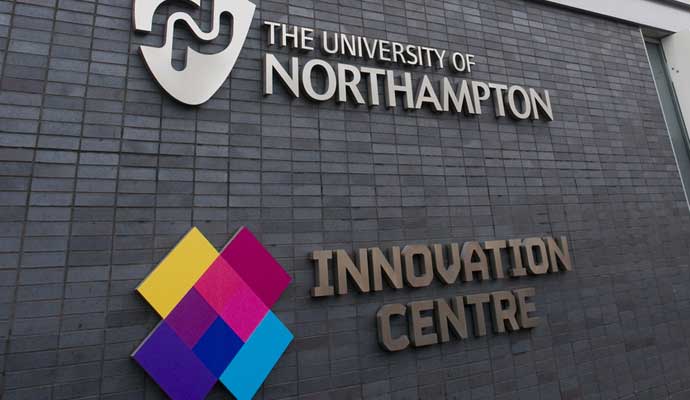 Key growth sectors:
retail and customer service
business administration and finance
engineering and manufacturing
health care
catering and hospitality
"Northampton is one of the largest towns in the UK, and this, plus its proximity to the M1 motorway, and its geographical location have allowed the town's many industries to grow and flourish over the decades."
Same day courier Northampton services
Northampton is very well connected with a good road infrastructure and is close to the centre of the UK's motorway network. The town has three junctions on the M1 motorway that serve the town. The town is easily accessible by the M1 to the M6, and the M40. The town is less well connected by rail transport.
Northampton is established as a business administration and finance centre with many leading brands in the town. The best known is Barclaycard's headquarters, "Pavilion Drive, which currently houses 3,250 employees, has remained the UK headquarters for Barclaycard for more than 20 years since the building was opened in 1997".
Northampton is served by a choice of airports. Birmingham Airport is located 50 miles from Northampton and reached in under an hour. London Luton Airport to the south is just over an hour away. Both the airports can offer some direct flights beyond Europe and many connecting flights to worldwide destinations.
Any Northampton and the Northamptonshire same-day courier service in the area, needs to provide an exceptional service. With Same Day Couriers Direct, we have the experience of working with key sectors, we have what any business needs from a courier service to meet the expectations with all your logistics requirements.
Same day courier Northampton helpful links
Northamptonshire Growth Hub: offering support to access the funding needed to help grow your business.
Visit Northamptonshire: for all information relating to visiting Northampton and the county.