Luton, a town with a population of a city in the East of England region
Same day courier Luton services are provided by Same Day Couriers Direct in this town, one of the major engines of the East of England region economy. Located along the main motorway (M1), and only 30 miles north of London.
Map data: Google
Luton offers many sightseeing spots; enjoyed by tourists from around the globe. Luton offers fun-filled days out and some great restaurants, music and theatre, and unmissable Luton events. Luton offers options for visitors due to its location, not only to the surrounding towns but with an easy commute to London.
Luton economic sectors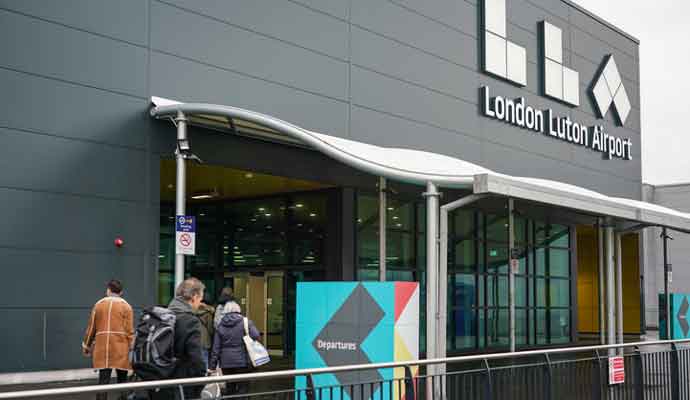 Key growth sectors:
air transport
motor vehicles
medical and precision instruments
ICT
aerospace
food and drink
Luton can boast to offer a multi-lingual, highly skilled, local workforce. This is further supported by good transport links to a very widespread catchment area, through Bedfordshire and the surrounding counties and down to London.
Same day courier Luton services
Luton, although not a city, has a large populous compared with other towns and even cities in the United Kingdom. Luton's location and proximity to so many towns and with excellent transport connections makes it an area for many businesses to locate.
Luton and the area are home to many leading brands. Including easyJet which is registered at London Luton Airport; Ocado headquarters is in Hatfield just outside Luton; Tesco has headquarters in Welwyn Garden City; and Argos has their headquarters at Milton Keynes.
Luton is served by London Luton Airport. London Luton Airport is the fourth busiest of the six airports serving London. Overall, for the UK, it is fifth for passenger handling with almost 17 million passengers annually.
Luton's major transport connectivity is a key for businesses. Connecting Luton to London St Pancras International by rail is less than a 30 minutes journey, alternatively, by road, it is only 30 miles from north London. Luton has two M1 junctions and is also a short distance from both the M25 and A1. Luton also has three train stations within the town giving the town excellent rail links.
A courier industry in Luton and in particular due to the many towns located close by and number of sectors, is highly competitive as an industry. At Same Day Couriers Direct, with our processes in place, with our experience of working in such a variety of specialist industries, we can offer all that you'll need in a courier service to meet your business expectations when you require a logistics specialist.
Same day courier Luton helpful links
Luton Council: providing businesses in Luton with a single source of information on support service options.
Leisure and culture: council site providing general information.