Leicester, in the East Midlands region of England
Same day courier Leicester services are provided by Same Day Couriers Direct in this city. Leicester as a city is often dominated in the news by the football team which shares the name, Leicester City. Leicester and Leicestershire is the largest economy in the East Midlands.
Map data: Google
Leicester offers many great sightseeing spots; enjoyed by visitors from around the world. Leicester offers fantastic days out and some great restaurants, music and theatre, and unmissable Leicester events. Famed for the exploits of the football team and due to the close proximity to East Midlands, it's an ideal location for exploring, including Donington for the motor-sports enthusiast .
Leicester economic sectors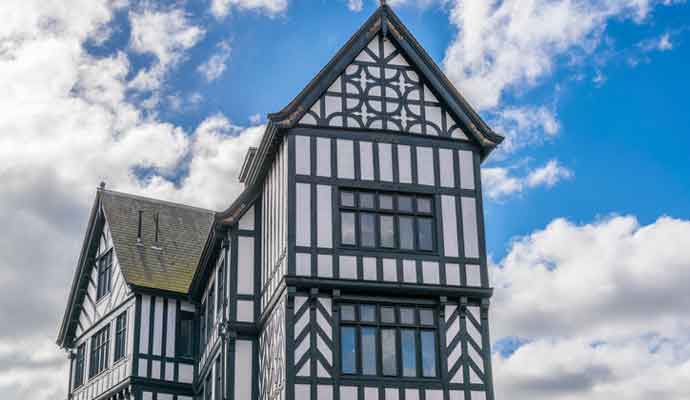 Key growth sectors:
advanced manufacturing and engineering
creative industries
food and drink manufacturing
logistics and distribution
low carbon
professional and financial services
textile manufacturing
tourism and hospitality
No single sector dominates, however, Leicester and Leicestershire Enterprise Partnership (LLEP), the strategic body, focuses on the sectors listed.
Same day courier Leicester services
Most cities have some specific sectors that they can state clearly as growing or specialist sectors. However, Leicester has an economy primarily made up of small and medium enterprises (SMEs). Leicester has over 42,000 SMEs. An overwhelming 98% of businesses in Leicester and Leicestershire employ under 50 people.
One of the reasons is Leicestershire's location, in the very heart of England. Served by excellent road networks. A staggering 90% of the UK's population is within a four hour drive. London is just an hour journey by train.
Leicester and Leicestershire is the largest economy in the East Midlands and the gross value added is £23 billion of goods and services produced in the area. The area has ambitions to reach a target of £30 billion by the end of the decade.
Leicester is dominated by SMEs but still has companies that are leading brands. Including Walkers, which has one of the largest crisp production plants in the world, producing over 11 million bags of crisps daily; Dunelm, considred the UK's number one home-ware provider; IBM has its Client Innovation Centre in Leicester; and Santander (by virtue of acquiring Alliance & Leicester in 2008) has a strong presence.
Leicester is served by three international airports considered within an hour of driving from Leicester. East Midlands Airport is the nearest with excellent road links and a rail network helping to make East Midlands Airport the UK's largest pure cargo airport. Only Heathrow serves more for total tonnage.
The University of Leicester, De Montfort University are both in the city and just outside is Loughborough University. The three well known and established universities contribute over 17,000 skilled graduates to the workforce every year.
The courier industry in Leicester and in particular due to the proportion of SMEs, in and the surrounding area, makes it a very competitive industry. With Same Day Couriers Direct, with our experience of working in various specialist industries, we know we have all that you need in a courier service to meet your business needs, small, medium or large, with the logistics you require.
Same day courier Leicester helpful links
LLEP: the strategic body that exists to drive forward regeneration and growth of the local economy in Leicester and Leicestershire.
Leicester City Council: Here you can find information about support for business in Leicester.