Hastings, a town located in the South East
Same day courier Hastings services are provided by Same Day Couriers Direct in this town on England's south east coast.
Map data: Google
Hastings is associated with the Battle of Hastings which took place at the site that's now known as Battle in 1066. It is probably, one of the best known events in English history. Hastings Castle is in the town, built by William the Conqueror in 1067, it's also Britain's first Norman castle. A trip to Hastings offers a three-mile seafront, a pier with a promenade almost 300 metres out to sea and an opportunity to use the West Hill Lift, with original wooden Victorian coaches, running through a tunnel.
Hastings economic sectors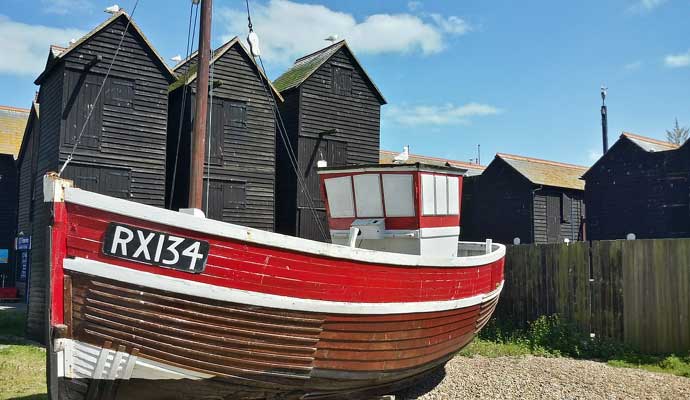 Key growth sectors:
visitor economy
hi-tech
creative industries
manufacturing
phontonics
"Hastings has one of the most thriving manufacturing bases in the South East with innovative industrial businesses in aerospace, defence, precision optics and hi-tech electronics. The manufacturing industry makes up 14 per cent of GVA (gross value added)."
Same day courier Hastings services
Amongst some of the top performing companies with a high profile in Hastings, the following are based in the town, including Source BMX, world's largest BMX store, the company also boasts the biggest underground skatepark in the world, located under the seafront in Hastings; Marshall Tufflex, the UK's leading manufacturer of cable solutions for industrial, healthcare and domestic customers, using 100% recycled materials and Focus SB, premium high-end light switches and electrical fittings manufacturer.
Hastings is served by London Gatwick Airport at just over 50 miles and approximately 90 minutes by car or train. With good transport links, the airport connects the town to locations within the rest of the UK, Europe and internationally.
Hastings as a growing town with varied sectors is an important location and will have a need for a same day courier provider that offers a fast and reliable service. At Same Day Couriers Direct we offer our expertise with a focus on the key industry sectors of the town and provide support to businesses when it comes to logistics. We have the same day courier service experience that is ideal for SMEs (small and medium enterprises).
Same day courier Hastings helpful links
Locate East Sussex: for expert advice and information by the official inward investment agency for East Sussex including Hastings.
1066 Country: for all the latest tourism information for visitors to Hastings and all the other key 1066 towns in the area.