Bournemouth, a town on the south coast of England
Same day courier Bournemouth services are provided by Same Day Couriers Direct in this town. Bournemouth is an English town famed as a seaside resort town.
Map data: Google
Bournemouth, as a seaside town offers many great attractions; enjoyed by tourists from the UK and from around the world. Bournemouth can offer fun-filled days out and great international restaurants, music and theatre, and unmissable Bournemouth events. There's many reasons to visit Bournemouth, Christchurch and Poole as combined they offer 15 miles of glorious beaches and is seen as the gateway to World Heritage Jurassic Coast.
Bournemouth economic sectors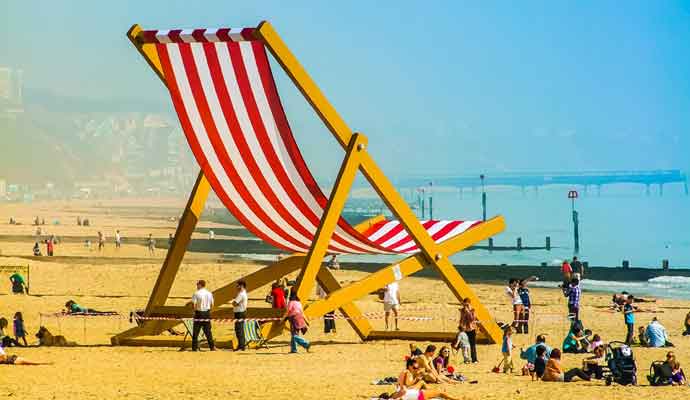 Key growth sectors:
"The banking, finance and insurance sector is the most valuable to Bournemouth's economy in terms of GDP (Gross Domestic Product)."
"According to the Tech Nation report 2015, Bournemouth is the fastest growing location in the UK for tech jobs."
"Sectors that have seen major growth since 1991 are Public Administration, Education and Health (25.6% increase)."
Same day courier Bournemouth services
Bournemouth has excellent transport connections with an international airport, rail and road links. Train services offer a considerable number of daily services to London, with a journey time of just over 90 minutes to the capital.
Bournemouth boasts many businesses with many brands with a specialism in the finance sector. Including: JP Morgan; RIAS the car insurance company and Liverpool Victoria have regional or national headquarters in the town.
Bournemouth is served by Bournemouth Airport. The airport serves a number of popular holiday destinations in Europe.
The same day courier company providing a service in Bournemouth needs to understand the specific requirement of the sectors. With Same Day Couriers Direct, we offer this with our extensive experience of working in a variety of industries, including with the financial industry.
Same day courier Bournemouth helpful links
Business Support: helping the local economy by supporting businesses; including the offer of grants to new independent businesses to help them start up.
Visitor Information: offering information for visiting Bournemouth and the surrounding area.