Aylesbury, a town in the South East
Same day courier Aylesbury services are provided by Same Day Couriers Direct in this town, which sits within Buckinghamshire.
Map data: Google
Aylesbury is a market town and has a mix of old and new architecture. A walk through the town lets the visitor explore a past going back many centuries, one of the most prominent buildings is the Parish Church of St Mary's. The old town has Georgian, Tudor and Jacobean buildings and also the National Trust's King's Head Coaching Inn. There is an abundance of choice with many cafes and restaurants in the town, including international cuisine. For sweets lovers, the town even has a dedicated dessert parlour. As with most towns, there's activities and entertainment; cinema, water slides, bowling and for theatre lovers, there is the Aylesbury Waterside Theatre bringing West End productions, comedy and children's shows.
Aylesbury economic sectors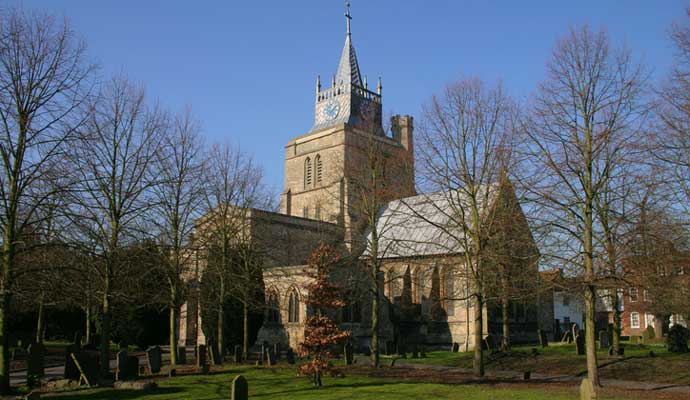 Key growth sectors:
space
creative industries
high-tech manufacturing
"With one third of the land designated an Area of Outstanding Natural Beauty, and Grammar Schools leading the best performing schools system in the country…"
"All of this and just 45 minutes from London, skirted by the M25, M1 and M40; just 40 minutes from Heathrow airport, with property prices up to 50% cheaper than London."
Same day courier Aylesbury services
"Buckinghamshire Enterprise Zone offers a wide variety of site and building options for businesses looking to take advantage of this key strategic location." Two of the sites are in and around Aylesbury, Westcott and Woodlands. These specialist centres attract businesses to Aylebury.
Some of the best known businesses have a presence in the town or catchment area. Including McAfee, computer security and online protection software provider and Esri, GIS (geographic information system) mapping software, have their UK head office in the town.
Aylesbury is served by London Luton Airport which is just over a 25 miles drive and London Heathrow Airport which is under 40 miles away. With access to both airports, the town has access to the UK's busiest hub for both passenger and cargo. This allows Aylesbury to have access to the UK's largest and busiest airport which is also the busiest airport in Europe. London Heathrow Airport is the seventh busiest in the world based on passenger traffic.
Aylesbury and Aylesbury Vale is one of the fastest growing areas in the UK with a population increase of over 18% in the last ten years and growing knowledge based industry sectors. At Same Day Couriers Direct we offer our expertise with a focus on the key industry sectors of the town and provide support to businesses when it comes to logistics. We have the same day courier service that will meet your business expectations, one that is fast and reliable and ready for the growing sectors of the area.
Same day courier Aylesbury helpful links
Buckinghamshire Local Enterprise Partnership: for information and advice to support businesses in Buckinghamshire including Aylesbury.
Visit Aylesbury: the official website by Buckinghamshire Council for Aylesbury as a visitor destination with an overview of what's happening in the town.