In recent years, there has been a massive advancement for same day parcel delivery services in areas like artificial and augmented intelligence, advanced analytics, and automation, to name just a few.
These changes come from consumers' heightening expectations, the rise in workload for the same day parcel delivery services, and the latest technology advances. Same day delivery services have been embracing and adapting to these changes to keep up with such challenges and advances whilst maintaining a more accessible service.
Same day parcel delivery services and artificial and augmented intelligence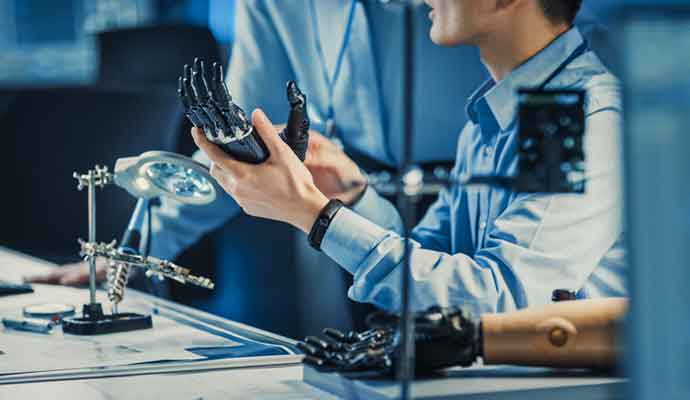 Artificial intelligence is the development of computer systems that are built up to perform tasks as a human would, such as read, write, see, speak, touch and take in surroundings and senses. Augmented intelligence, on the other hand, is machinery that enhances us as humans. Both together and individually can help businesses achieve great results and empower and strengthen us as workers.
Some of these solutions regarding intelligence include transportation, rate planning and demand planning. We can already see such products within the same day delivery service with the last mile delivery robots and automated picking systems within warehouses.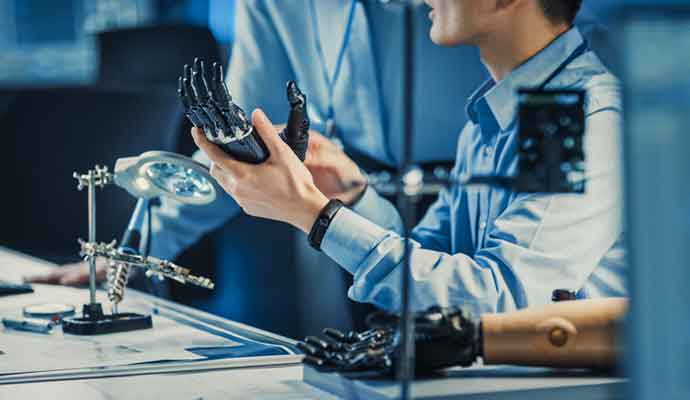 As we all know, times are changing, technology is becoming more advanced, and it is no exception for the courier and logistics business. These elements are on the rise and changing the nature of service delivery. It is becoming a fundamental change that positively impacts the industry.
Augmented and artificial intelligence helps solve problems, generate value, is auto time consuming, and can reduce accident rates, especially within autonomous vehicles. All methods can positively support the logistic business. It could be the element of real-time tracking to help face the challenges then and there, including traffic and accidents to the last mile robot that can eliminate such traffic and provide a faster service.
Augmented intelligence is reporting to increase $2.9 trillion of business values and 6.2 billion hours of increased work productivity in 2021.
Same day parcel delivery services and sustainability powered by technology
Technology has been on the rise, and it is such an exciting time for innovations. The new technology provides positive elements to same day delivery services and logistics, increasing their accessibility, sustainability and affordability. Currently, this is something delivery and logistics are thriving from with the rapid rise of consumers and orders now more than ever from the current events of COVID-19.
We see the likes of the most well-known delivery and logistics companies taking to the current powerful technology solutions such as Amazon Prime and FedEx.
Amazon has recently announced its co-founded climate pledge, which commits them to be net-zero carbon across the whole business by 2040, ten years ahead of the Paris agreement. This pledge includes shipment, deploying technology and people to reach net-zero carbon, electric delivery vehicles, and a climate pledge of $2 billion.
With no signs of home delivery and consumers slowing down, it is now a growing challenge for companies to adapt the way they deliver, providing a cleaner and environmentally friendly approach. Companies have been making these changes and show a willingness to create a greener space within the delivery services.
Autonomous vehicles
One of the most compelling innovations to positively impact same day delivery services are electric vehicles. These innovations positively impact the environment generating low emissions and suitability whilst calculating the best routes. They also bring efficiency, affordability and sustainability to the delivery world.
These vehicles come in all shapes and sizes, from trucks to drones and droids and cover elements such as the same day delivery service, shipping and logistics.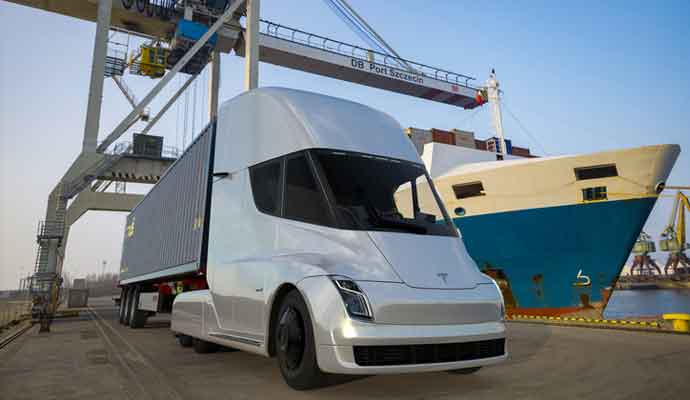 One of the major multinational technology companies, Amazon, based in America, first announced its insight and unveiled its trials into using drones as part of Amazon's prime air, which has finally received the go-ahead. Amazon has a significant stake in drone delivery and has a brand new phenomenal state of the art delivery drone. The prime air drone-based delivery is reported to have vertical take-off and landing, forward flight, and collect data such as visuals and thermal and ultrasonic sensors to navigate. The delivery drone is said to transport 2.3kg packages within 15 miles in less than 30 minutes.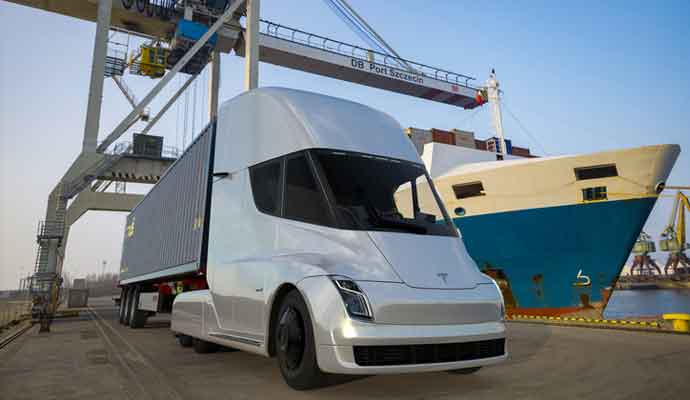 Along with Amazon, another well-known company has taken to creating autonomous vehicles within the same day delivery service. American international package delivery and supply chain management company United Parcel Services (UPS) have made investments in TuSimple. TuSimple is a trucking start-up business that was founded in 2015. The start-up company uses Navistar trucks with nine cameras, LIDAR sensors, and developing vision-based autonomous systems. TuSimple receives backing from Nvidia and Chinese technology company Sina. The partnership between both UPS and TuSimple has been moving cargo between Phoenix and Tuscan.
There are many significant benefits for autonomous vehicles in the world of same day delivery services and logistics, from cheaper options for consumers, fulfilment in demand for shorter delivery times and the rise in e-commerce and online shoppers to the increase in demand for jobs.
Same day parcel delivery services and warehouse robotics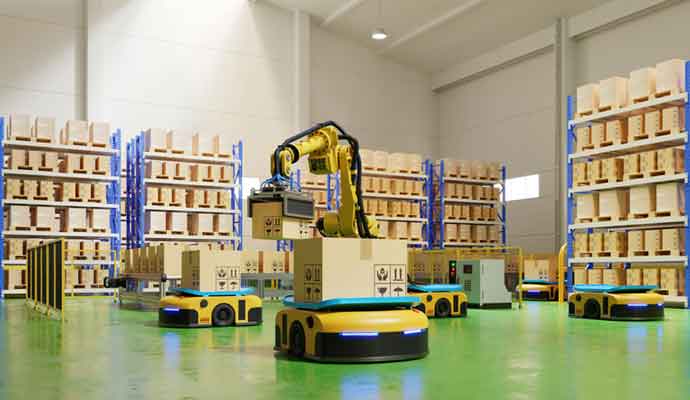 Over the past few years, warehouse technology has grown by giant leaps and especially within robotics. They have great benefits with being low in cost for vendors and can perform the repetitious tasks that are time-consuming to the human worker.
A report in 2019 shows that warehouse robotics were on the rise and up by 18 per cent.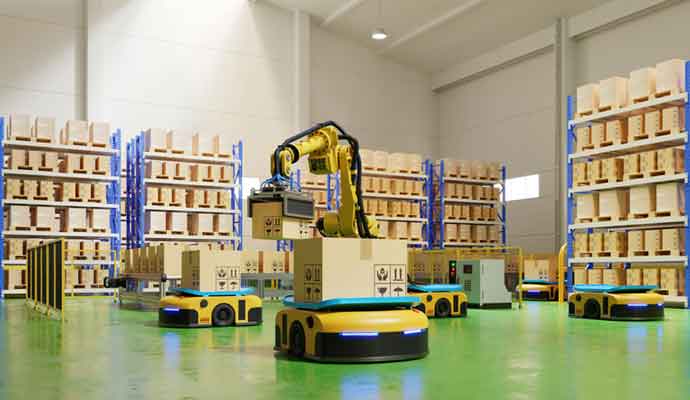 Joining the world of robotics is word leaders in mobile robots Boston Dynamics. Boston Dynamics have created the handle robot. This said, the robot has a small footprint, long reach and an immeasurable vision system that is used to move boxes, unload trucks, build pallets and move boxes around the workplace. The handle robots are designed within their offices in Waltham, Massachusetts and made in the United States.
Excited to see what the future holds
Whether it be self-driving vehicles, air drones or warehouse robotics, the world of technology is ever-growing and will be on the rise from here on out. The latest innovations are changing the face of same day delivery services and logistics. There are always new features and elements being worked on to create a more efficient industry. Such innovations reduce waste and human movement and help ensure accuracy, automation, and productivity within the workplace. We are excited to see what the future holds.