Cork, located in the south-west of Ireland
Same day courier Cork services are provided by Same Day Couriers Direct in this city, the second largest in Ireland.
Map data: Google
Cork offers many sightseeing opportunities; enjoyed by tourists from around the globe. Cork is Ireland's Gateway to Europe and boasts old and new architecture, museums, art, festivals and live events. For those who enjoy good food, Cork is considered the culinary capital of Ireland. The city has a rich maritime history and the surrounding areas are chances for adventures, with land, sea and countryside in abundance to choose from.
Cork economic sectors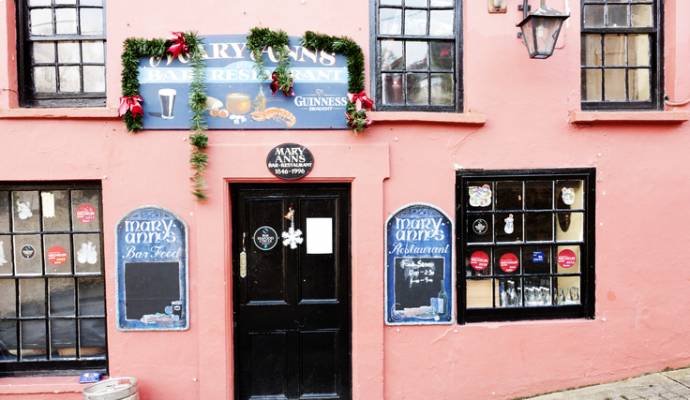 Key growth sectors:
cybersecurity
financial services
business services
software
ICT systems
life sciences
agri-food
"Cork has an enviable track record in investment attraction.
With some 170 investors already located here…"
Same day courier Cork services
Cork can bost investment from many leading brands and probably due to Ireland's favourable tax regime. Including Apple; Dell; EMC; Pfizer and Johnson Controls. Cork is also the home Voxpro who have their headquarters in the city, Voxpro's clients include brands such as Google, AirBnB and Nestlabs; as a thriving international company, Voxpro includes offices in Dublin, San Francisco, Bucharest.
Cork is served by Cork Airport; offering flights from Alicante to Zürich. The main airline servicing the routes, all in Europe, is Ryanair.
Cork as a city is located by the sea and served by the Port of Cork. The port is the key seaport in the south of Ireland and provides services that include Lift-on Lift-off, Roll-on Roll-off, Liquid Bulk, Dry Bulk, Break Bulk and Cruise. For passengers, it is the only port in Ireland with a dedicated cruise berth in Cobh. The port also boasts all types of marine leisure pursuits including sailing, rowing and fishing.
Cork provides ferry services to Roscoff in France and also to Santander in Spain with both services provided by Brittany Ferries.
Any courier service in Cork and particularly one that can offer to include a same-day service to the many towns located close by, makes the industry a highly competitive one. At Same Day Couriers Direct, we have all the necessary processes in place, our experience of working in a variety of industries, allows us to offer all that you need in a courier service to meet your same-day delivery business needs as and when you require a logistics specialist.
Same day courier Cork helpful links
growincork.com: all the information for businesses with representatives offering advice and support.
We are Cork.: support and guidance to live, work, invest and study in Cork.
PURE CORK: providing all the essential information a visitor needs to the city and the surrounding area.