With the invention of air travel, it's fair to say that the world has become a much smaller place.
Although flying around the globe is much easier nowadays, the future for aerial deliveries opens up even greater horizons.
Look up! Is it a car, a bike, a human or even a flying truck? Let's investigate stories making the news and take a peek into potential aerial delivery options of the future?
Flying cars
Visions of Mercedes, Audi, Nissan or Ford type passenger cars complete with wings flying through our skies are stretching the imagination slightly too far. However, commercial vehicles propelled by helicopter style blades and capable of being used on land and in the air are a possibility.
Rapid advances in technology, innovation and entrepreneurial spirit have paved the way for flying car prototypes. Delaware based Varon Vehicles Corporation is currently developing a transportation system of urban friendly flying cars, which it hopes will service both passenger and courier needs.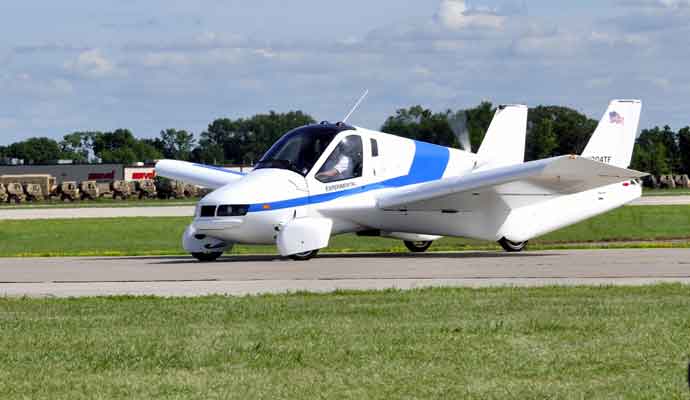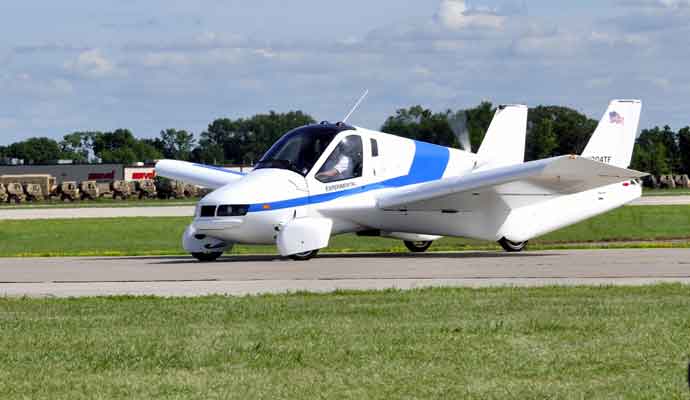 They are designed to fly at very low altitudes to avoid conflict with ground-based vehicle traffic below or plane traffic above. They're also entirely electric, which the company feels is a good first step toward making them completely eco-friendly.
An initiative with perhaps greater potential is Terrafugia's transitional flying car. Resembling a light aircraft in appearance, this vehicle does in fact combine two modes of transport, converting from drive mode to flight mode in under a minute via a push of a button.
Major advantages include eliminating the cost of aviation fuel and hangar storage due to its folding wing capacity.
Flying trucks
Taking things to a larger, more grander scale, Japanese logistics companies are keen to introduce flying trucks to enhance business efficiency. The Japanese government has already entered into discussions with private businesses regarding the practical use of flying vehicles with the ultimate objective being to implement commercial use during the 2020s.Yamato Holdings, one of Japan's largest door to door delivery services, has agreed to jointly develop an unmanned cargo craft style 'flying truck' in partnership with Bell Helicopter Textron Inc. It is expected that these vehicles will be able to take off and land vertically, cruise horizontally and carry cargo freight weighing up to 450 kg at a speed of 160 km per hour.
Multinational American delivery service, United Parcel Services, perhaps more commonly known as UPS, has also initiated trials of flying trucks with a view to making parcel deliveries efficient in rural areas. Further trials have seen autonomous pick-ups from the retractable roofs of the company's stationary delivery trucks. UPS has experience in working with drone deliveries to the medical and pharmaceutical sectors and is now in talks with the Federal Aircraft Administration (FAA) to investigate the feasibility of being able to dispatch goods by flying trucks across certain remote territories.
Flying bicycles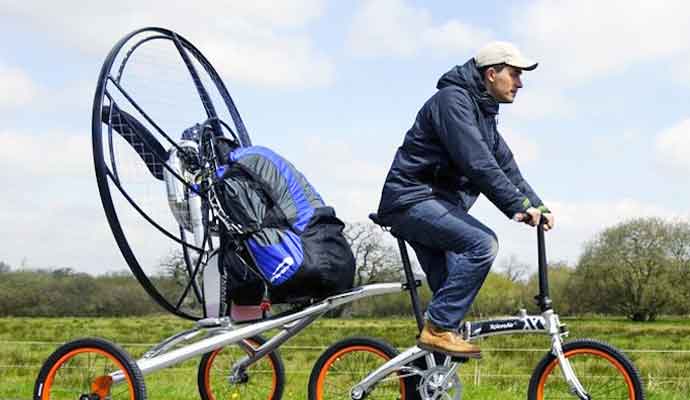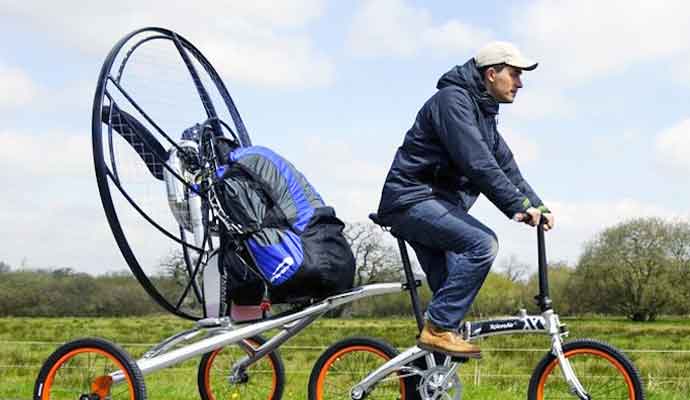 Difficult to imagine, but a British designed bicycle – a Paravelo – has been manufactured with the ability to instantly transform into a simple to operate aircraft. It can soar to an altitude of up to 400 ft and can fold down small enough to be stored at home. In order to initiate take-off, the bike docks with a trailer, unfurling a wing. An electric starter then fires up a biofuel 172cc motor. The Paravelo can take off from open ground, and once airborne flies for up to three hours at a time at a speed of 25 miles per hour.
Successful test flights have been carried out across English countryside areas. Whilst this 'flying bike' has limited use in a commercial setting, it does perhaps have a potential as an autonomous and thus cost-effective aerial reconnaissance vehicle, possibly used by forest rangers and security patrol teams.
Further trials of flying bikes have been carried out in the Czech Republic. The result of a venture involving three design companies, a prototype bike incorporating six propeller style helicopter blades was trialled by remote control for a five minute flight. Clearly, there's much work to be done before longer and more worthwhile flights can be achieved, but with further investment in technology, who knows, perhaps flying bicycles will become an everyday sight across European cities?
Whether mass future carrier or courier deliveries will incorporate the use of flying cars, trucks and bikes remains to be seen. One thing is clear and that is collaboration will be necessary between governments, regulators, the aviation industry, airlines and manufacturers to address important security, sustainability and practicality concerns.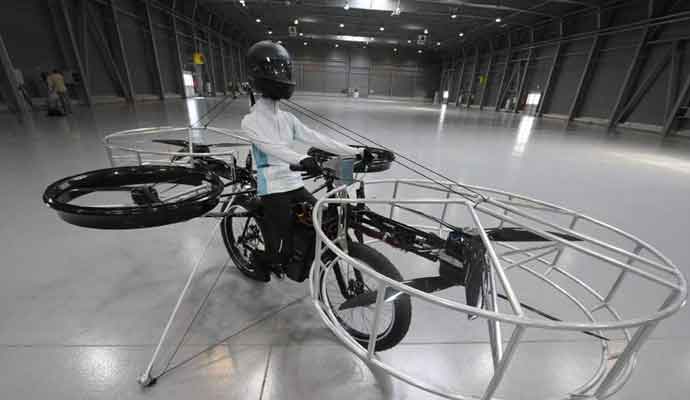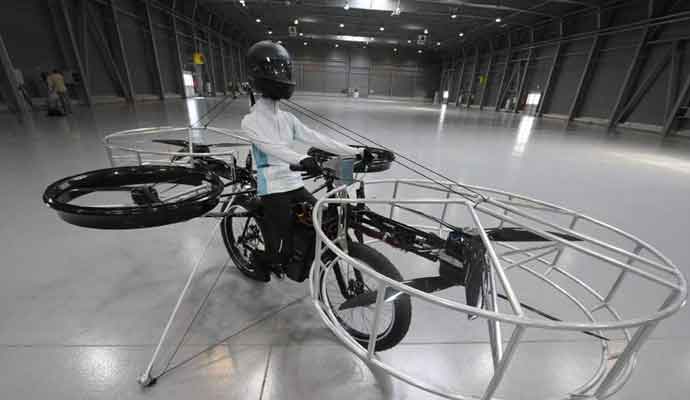 We think this is an interesting space to watch. Each facet of the industry holds responsibility and importance for both air travel and aerial dispatch methods. Perhaps the future is indeed skyward.