Last month we looked at predicting fuel costs to see how Same Day Couriers Direct might be affected as we move forward through 2022. But galloping increases are not the only problem facing companies. Fuel theft has been making some attention grabbing headlines recently and being attributed in the Press as a result of escalating prices at the pumps. However, fuel theft isn't a new phenomenon by any means. Where there is a demand there is a supplier, legal or not!
But back to some of the headlines you might have spotted over the past couple of months.
Fuel theft in the news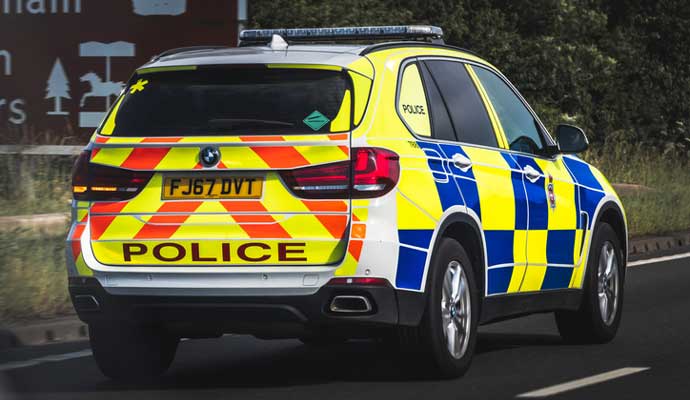 In February Derbyshire Police caught a couple of thieves with kit in the boot of their car to steal fuel from lorries in a lay-by.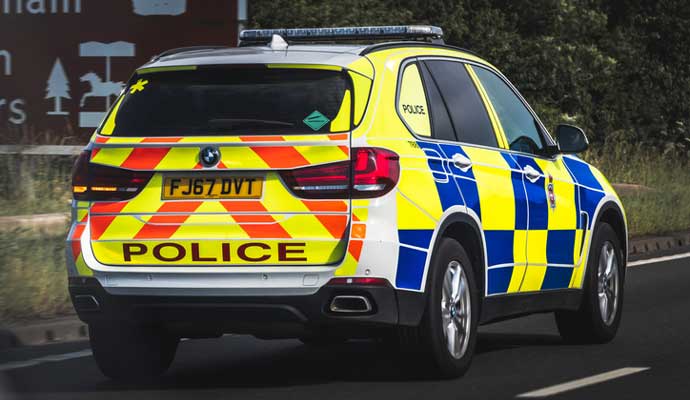 Thieves have stolen thousands of litres of fuel from a haulage depot in north-east England. 15,000 litres of diesel, worth about £24,000, was taken from a storage tank at a company in Newcastle in or around 10th March.
A company director said:
a security guard had discovered a "hose coming from a fuel tank" during his early morning rounds. He said he initially imagined someone had filled a few fuel cans with a garden hose. But, when staff checked the level in the tank, they realised 15,000 litres had been taken. The thieves must have "been there about three-and-a-half or four hours", it was reckoned.
MoD
Ministry of Defence police and navy contractors Babcock are investigating diesel theft from a naval dockyard. This report hit the headlines on 7th April but reading further down it would appear the theft was back in September at the dockyard in Plymouth. But who is to let a good story and catchy headline get in the way of timely reporting.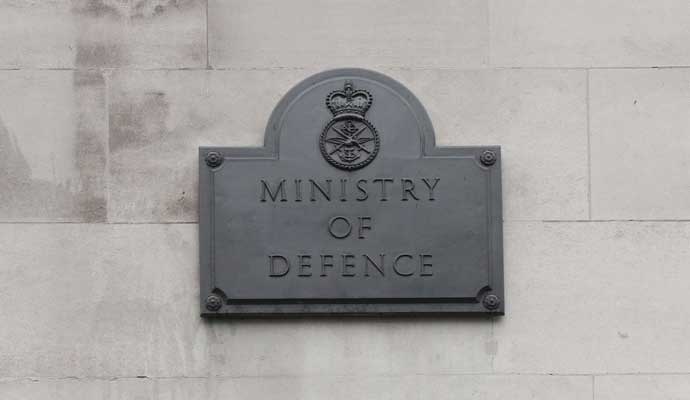 The stolen fuel was found in a tanker truck while assault ship HMS Bulwark was being refitted last September, said the Ministry of Defence (MoD).
Petrol stations in Staffordshire have been hit by a spate of fuel thefts, police have said. A different type of theft this time with forecourts across Newcastle-under-Lyme, Stoke-on-Trent and South Staffordshire becoming targets of "bilking" – where suspects fill their fuel tanks and drive away without paying.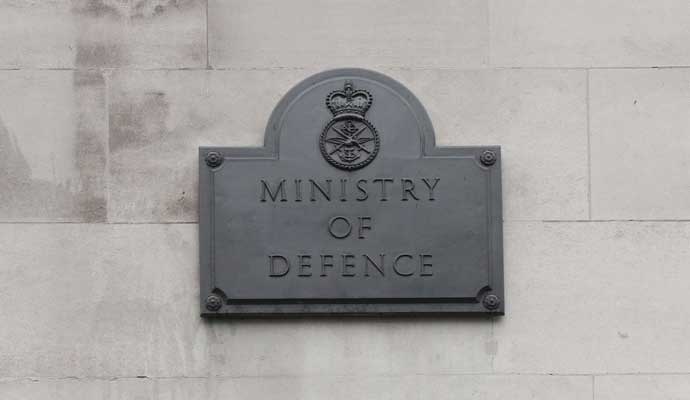 More than 160 incidents had been reported between March and April. Staffordshire Police said thefts had increased, with about £1,000 of fuel reported stolen in one week only. In at least one case, a motorist drove off after putting £160 in their tank.
More often than not, suspects will seek to conceal their identity by covering their faces with masks and hoods and using the furthest possible pump from view. Vehicle registration plates may also be tampered with or cloned in an attempt to stop the offender from being identified.
It's not just commercial vehicles at risk – here is a list of the other types of fuel theft:
theft of heating oil from domestic users
theft of fuel from cars
"Bilking" thefts – drive offs from petrol stations or supermarket forecourts
theft of fuel from lorries, trucks and other commercial vehicles
theft of oil tankers
theft from pipelines
As we are talking, in this article, about commercial vehicles, we will concentrate on theft of fuel from lorries, trucks and commercial vehicles.
Commercial vehicles are a prime target for thieves due to the sheer volume of fuel in their tanks. In addition to the cost of the fuel lost, this type of vehicle often suffers damage during the theft as typically the thieves will drill directly into the fuel tank or cut fuel lines, etc. to drain the fuel.
Costs over and above the value of any stolen fuel could be wide ranging as well and might include:
costs or penalties arising from missed deliveries
lost contracts and other business disruption
repair of damage caused during the theft, such as damage to locking fuel caps, anti-siphon fillers, holes in tanks, severed fuel lines, etc.
What's needed to prevent fuel theft?
We have gathered a few ideas recommended by authorities and security experts to keep fuel and vehicles safe and less of an inviting target for thieves.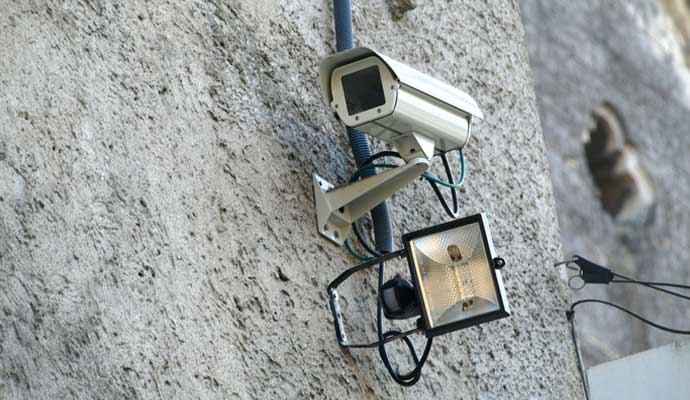 Thieves often target poorly monitored storage yards, compounds or warehouses where fleet vehicles are stored. The thieves will typically assess the risk and opportunities during the day and strike at night or during weekends. So do checkout any strangers walking through your vehicle parking areas and report any suspicious behaviour.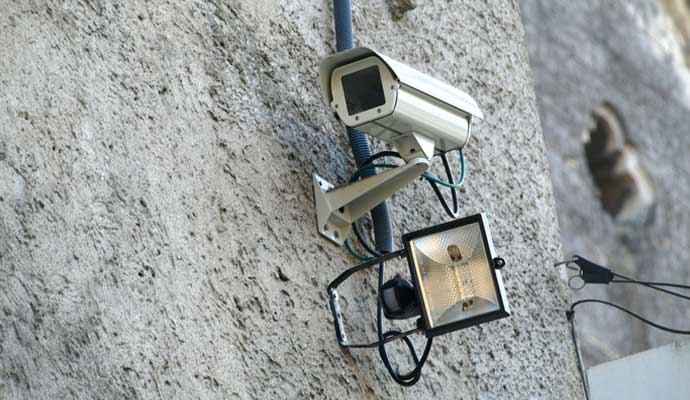 park in a highly visible, well-lit area, or use "off-road" parking areas such as secure compounds whenever possible; a highly visible parking area should be open to view from anyone passing by or from a monitored CCTV system
vehicles with a high clearance from the ground make fuel tanks vulnerable and an ideal target, so try to park your vehicle in a way which reduces this vulnerability and hinders access to these areas
park your vehicles so that fuel tanks are as inaccessible as possible, such as parking the vehicle tank close to a wall or park vehicles tank to tank if possible
Give some thought to where and how your vehicles are parked – would a particular parking pattern allow a better view into your compound from those monitoring the site or anyone passing by?
Don't make it easy for the thieves – make sure that your compound doesn't contain items or equipment that may help a thief intending to steal from your vehicles. Items such as empty barrels, tubing, wheel-barrows or objects that could be used for climbing perimeter fencing are examples of things that shouldn't be left lying about.
Well positioned security lighting will help minimise the risk of theft. Quality dusk to dawn security lights will make your vehicles visible to anyone passing by without creating glare.
Alternatively, installing movement sensor activated security lighting could offer similar protection, but without causing light pollution – in fact, this may be preferable, because the lights only operate when movement is sensed, therefore they have a lower operating cost and are also more likely to alert a watcher to the fact that there may be an intruder on site. It is also worth considering covering any lighting with protective caging as protection against vandals.
Recording images of thieves committing crimes are of use after the event, but investing in monitored surveillance where an operator could see a prowler and challenge them via a remote public address system will have a much more immediate impact. The operator monitoring the site could initiate an immediate and appropriate response should the intruder refuse to leave the site, which could potentially prevent a crime from being committed and possibly save on costly repair bills and business disruption.
A good quality, strong perimeter fence will deter the occasional/opportunistic thief and it should slow down the more organized thieves so that other security measures such as monitored CCTV can respond. Fencing alone in a remote location will be vulnerable to attack if not supported by some form of surveillance and monitoring.
There are a wide range of anti-climb products available, such as the rotating anti-climb barriers designed to fit to fence, gate and wall tops, static anti-climb security spikes, anti-climb paint, spiked collars for pipes and poles, etc.
There are many products available that can make the fuel tanks on your vehicles less vulnerable, but remember, these could be damaged if an offender manages to gain access to your vehicle and fitting such devices may affect your warranty or guarantees.
Will these deter a would-be thief? The answer is almost certainly yes, so with the cost of filling a small van now over £100 and large lorry somewhere in the region of almost £1000, investment in good security is perhaps no longer a nice to have but essential. Being a same day courier in the UK means that we must always have our fleet ready without the cost and disruption of any fuel thefts.
Be safe fellow commercial fleet owners!